ON THE HUNT for a new place? Look no further–if you're female.
A man, simply known as 'Wojeciech', has posted an ad to Gumtree in search of a female roomshare, or bedshare to be more specific.
Yes, the one bedroom apartment only has one bed, but fear not.
Bed is large, so if you dont want to hug me at night you will have plenty of space on your side of the bed.
Ah, that's grand then.
The criteria is simple really, you just have to run a "Restaurant Future" which he says is located in the apartment.
The goal of that restaurant is to prevent me from thinking too much about the future and to focus on the present.
Applicants must also be 'nice looking' and preferably have a name starting with R.
We have no idea.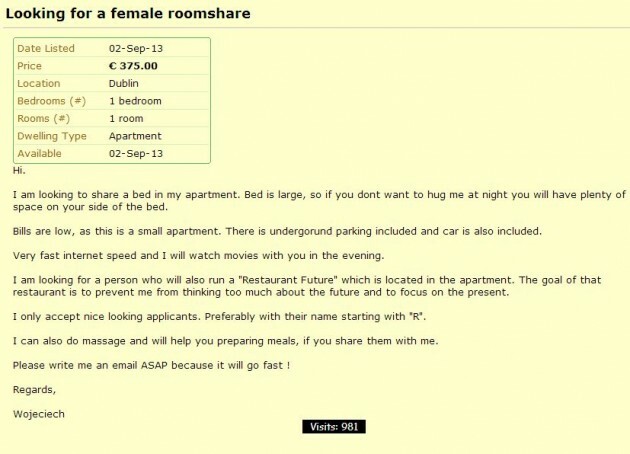 Click here to enlarge.
So is there really a Wojeciech out there with one side of the bed cold? Or is it just some joker cashing in on all those gas tickets?
Via Reddit