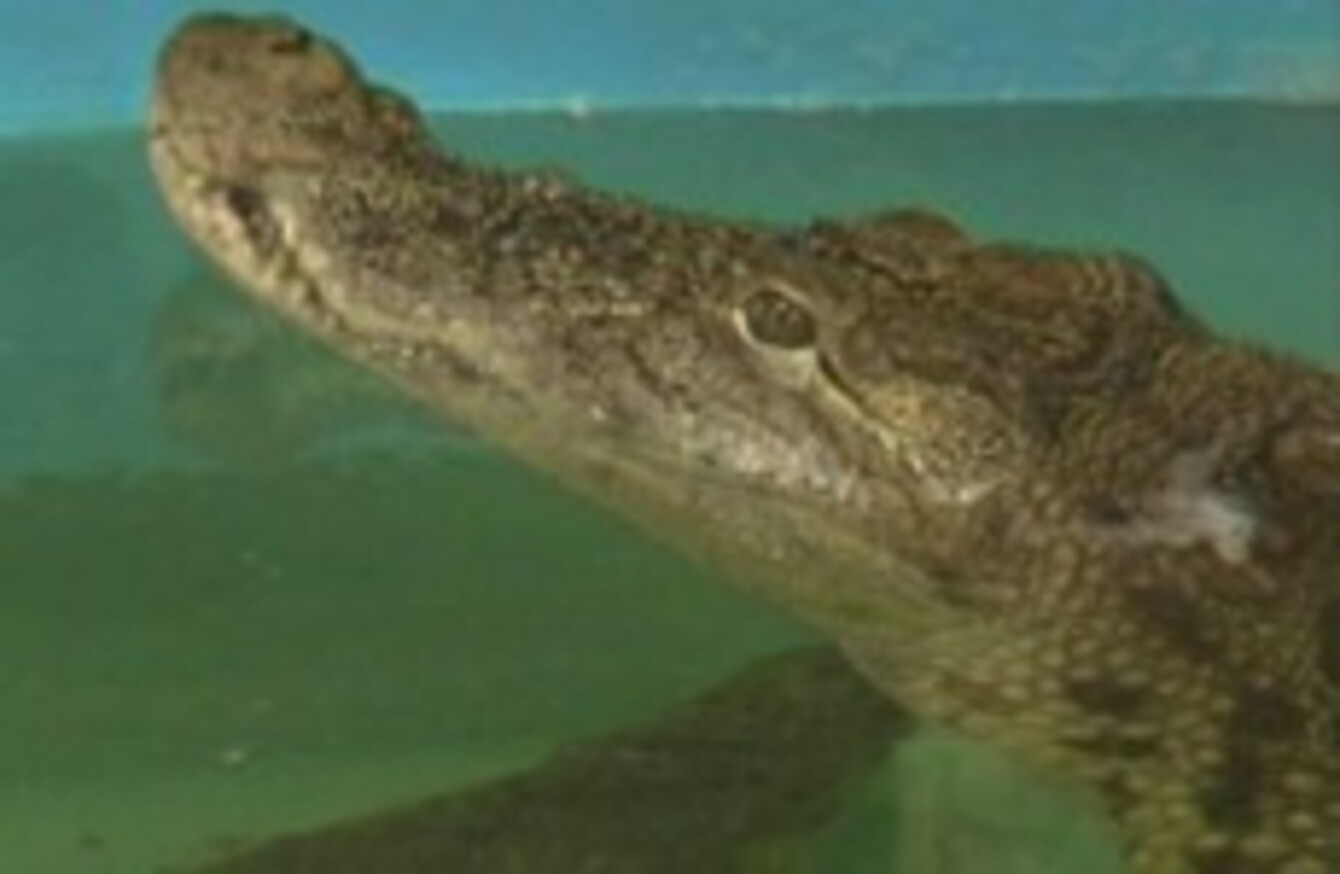 4 year old crocodile Gena, in her enclosure at an oceanarium in the eastern Ukraine city of Dnipropetrovsk
Image: AP/Press Association Images
4 year old crocodile Gena, in her enclosure at an oceanarium in the eastern Ukraine city of Dnipropetrovsk
Image: AP/Press Association Images
A CROCODILE IN Ukraine is facing an uncertain future after eating a mobile phone.
Gena, a 14-year-old crocodile, has been taken ill after a visitor dropped a mobile phone into her enclosure last month.
Rimma Golovko complained to workers at the aquarium that the crocodile had swallowed her phone but they didn't believe her – not until they heard a ringing sound coming from the crocodile's stomach.
Surgery may now be a last resort for the reptile, who will go for an X-ray next week.