A RECENT VIRAL Tweet got me thinking hard about my hair routine (or lack thereof).
I am a low maintenance gal when it comes to my gruaig. I can appreciate having one tool that sorts me for every style. So, when I bought my first GHD hair straightener all those years ago, I thought I was set up for life.
It can curl! It can crimp! It can (obviously) straighten! Except, despite the thousands of tutorials out there, my attempts at curling my hair left a lot to be desired.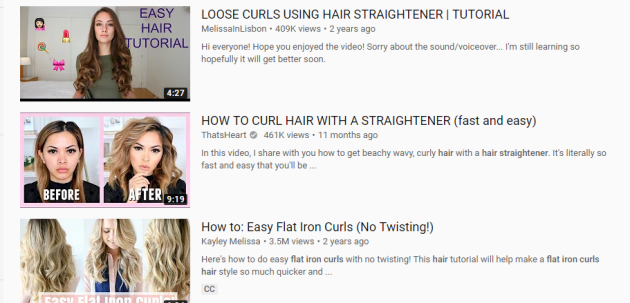 YouTube YouTube
So, I've resigned myself to a life of tong use – not that I'm much better at using them. What's a gal with restricted hand-eye coordination to do, eh? If there is a God, why does he, she or it divide us on the basis of whether we can use a straightener to curl our hair or not?
If you're looking for some inspo, Sarah Hanrahan (behind Irish blog 'I Come Undone'), has a seemingly dead easy tutorial in her Instagram highlights.
If you're beyond all hope, like myself, Tara Marzuki (TarMarz) online has a heatless curling method that has changed some of her followers lives (again, see her highlights).
Am I being dramatic? Is it hard as I'm making it out to be? Can you curl your hair with a straightener?
DailyEdge is on Instagram!