HAPPY SUNDAY! WE hope you're enjoying your day of rest and if you're working well we're sorry to hear that but we have something to cheer you up.
This is 14-month-old Lucy Connolly from Co Mayo who somehow ended up in this green plastic box at the Audi Family Day in Imaginosity, the Dublin Children's Museum in the capital earlier today.
Not that she seems too fussed by the whole thing: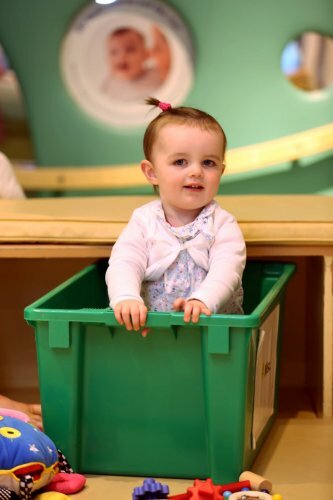 Picture Jason Clarke Photography.