WHILE MOST DADS are protective of their young daughters as they being to grow up, this dad just took it to the next level.
She looks delighted as she wears a photo of her dad on her tshirt, warning potential suitors to keep clear.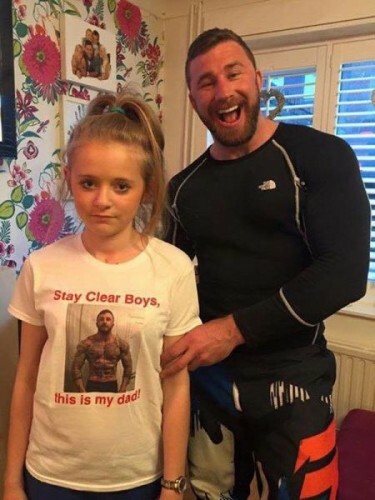 BojanM79 via Reddit BojanM79 via Reddit
Aussie Kit Dale posted the photo to Reddit, captioning it 'Dad security', and it has since been viewed over two million times. Dale is a two-time world pro Brazliain Jiu-Jitsu champ, so his warning isn't unfounded.
The photo divided opinion, with many Redditors pointing out that it could backfire.