IMAGINE MAKING THE trek home to see your dad on Father's Day only to realise you'd left his present on the train.
Richard Stephenson is seeking the woman who left her dad's card and jersey on the train somewhere between Dun Laoghaire and Dalkey on Saturday.
It must be returned to him. It MUST.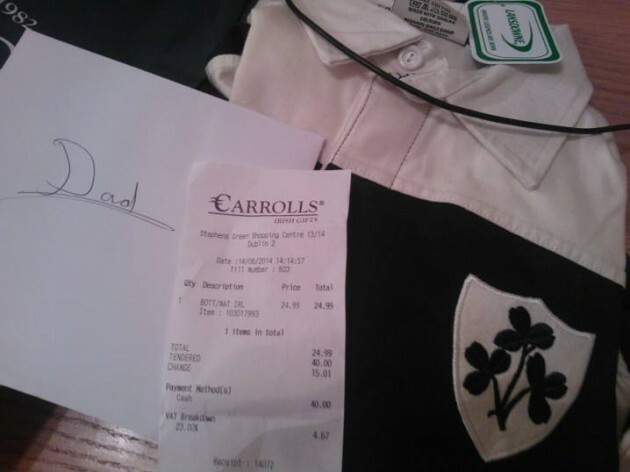 Richard Patrick Stephenson Richard Patrick Stephenson
If you know a disappointed father missing their rugby shirt, give us a shout at tips@dailyedge.ie.