IT'S BEEN A long year for a variety of reasons. Maybe you've just aged a year, but it might feel like you're left with way more fine lines than you thought possible.
It's grand. We're all in it together. With that in mind, DailyEdge.ie writers reflected on their year in beauty when I hassled them to tell me their hero product of 2018. It doesn't have to be a fancy new launch, if e45 rocked your world this year, fine. 
What's yours? Let us know in the comments.
I'll start. 
Mine is La Roche Effaclar Micellar Water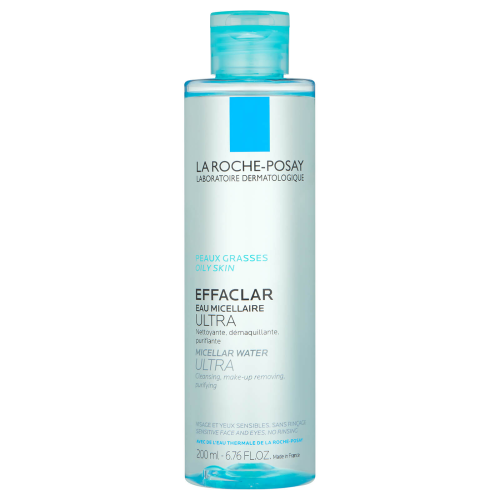 I spent the majority of 2017 scrubbing my face until there was barely a hint of oil or er, general moisture left on it. If it was a cleansing gel, oil, double oil and cream to be had, I tried it out. Unsurprisingly, it took many breakouts for me to learn that I had to stop using water on my face so much. Instead of all that shite now, my regular cleansing routine is based around this micellar water. It's not as drying and stingy as other micellar brands, in fact, it's super gentle while mopping up oil with the best of them. 
It takes the majority of my makeup off (I usually have to follow it up with something else if I wore a decent amount) and I've started using it in the mornings to tone my face instead of going at it with water and a harsh scrub. My skin has come on drastically as a result, plus I get an extra few minutes in bed. All I need now, is to drink more water. 
Orlaith Condon chose MAC Mineralize Skinfinish Natural Powder 
"I never really saw the benefit of a setting powder. Sure it would take away a bit of shine but eventually it would wear away and with it the rest of my foundation. Finally giving into the hype, I bought this MAC 'hero product' and for the first time ever could see the purpose of a setting powder and the knock-on effect it had on the other products in my routine. I tragically lost it three weeks later but had to repurchase because it was really that good".
Claire Woods chose Tea Tree Oil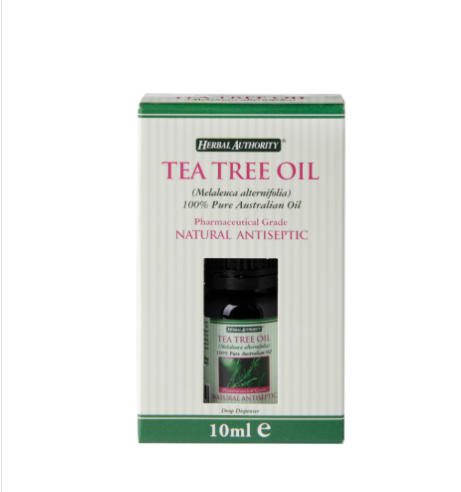 "This Autumn my skin was beginning to break out badly from all the usual suspects (eating on the go, stress, and a terrible habit of touching my face when studying). My friend kindly bought me tea tree oil. She advised that in the mornings and the evenings before bed that I wet a cotton pad with water before putting 1-2 drops of tea tree oil on the pad and then gentle apply in circular motions all around your face".
"Tea tree oil can be drying, so then lather your face up in your moisturiser. I can't believe what a difference it's made to helping my skin clear up, and I feel that my skin is softer aswell. You can get tea tree oil chemists or health shops. I have one from Holland & Barrett that costs €4.95″.
Kelly Earley chose Lush Ultrabland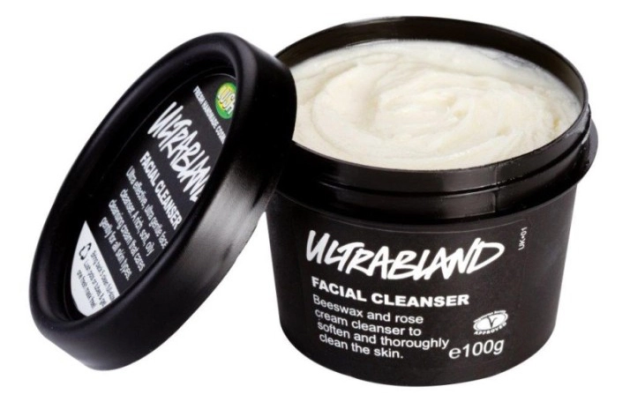 She wrote a whole article about it earlier this year, so go figure. 
"It's a pretty oily balm, but it doesn't leave your face greasy. If you wash it off with a hot cloth, you'll probably forget that it was ever on your face within a few minutes. You should obviously moisturise after washing your face regardless of what cleanser you are using, but if you forget to do so after using Ultrabland, you'll be grand".
A new product I started using was Jen Atkin's Ouai Wave Spracy which is 28 in Arnotts, but the bottle has lasted me six months and I use it every time I wash my hair basically. 
Niamh McClelland chose JLO X Inglot's brow gel 
"I started using JLO X Inglot brow gel this year, and it's one of the few products I use every single day".
"It's €18, and it lasts so long. I've had it about 8 months at this stage, and there's still about half a tub left. My eyebrows are quite sparse and it's great for giving them definition". 
"In the past, I've used eyebrow gels that come in mascara form, and duo kits where you need to mix the powder with the gel, but this is the best I've tried".
Fionnuala Jones chose Bioderma Hydrobio Moisturiser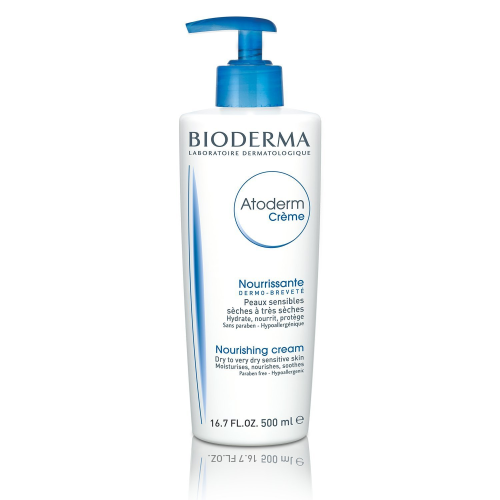 "Nothing impressed me more this year than Bioderma's Hydrabio moisturiser. Coming in to the summer, I asked people for recommendations for products they loved to cure "scabby legs", as I called them. This was one of the most recommended things sent to me, and I'm so glad I tried it. It's completely transformed the look of my skin, even with shaving and exfoliating. So worth the money for the amount you get per bottle too. If you suffer from kerastasis pilaris, this is worth checking out too".
DailyEdge is on Instagram!