ANOTHER DAY, ANOTHER opportunity for us to question what we did to deserve Danny DeVito.
The It's Always Sunny In Philadelphia star brought a cardboard cut-out of Allison Cross to the set with him this week, after she brought a cut-out of him with her to prom. (Because sometimes, two dimensional men are better than the real thing).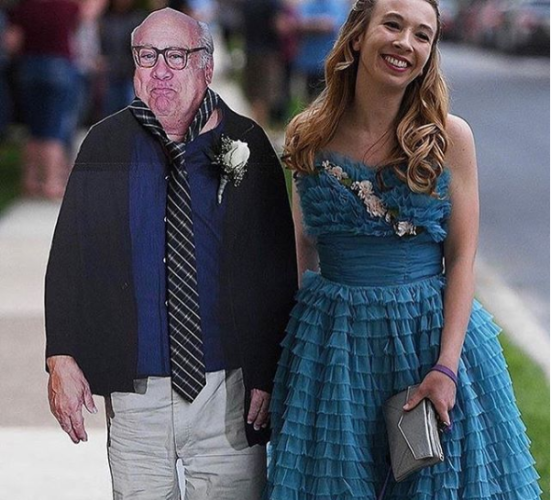 Co-star Rob McElhenney uploaded the photos to his own Instagram account, captioning the photo set:
Hey Allison – I heard you took cardboard Danny to Prom. What a coincidence. He took cardboard Allison to Paddy's…"
"I couldn't find myself a date in real life or with an actual human," she explained on YouTube. "So I bought one on Amazon.
I have always loved Danny. I loved him on 'It's Always Sunny in Philadelphia', I loved him in 'Hercules' and 'Matilda'. I just love him in every form he takes.
Danny was there for me when I really needed him. He treats me the way a woman should be treated."
Fair, TBH.
DailyEdge is on Instagram!