DARA Ó BRIAIN is currently in Australia doing a mini stand up tour of the country – where they seem only too accommodating to the needs of his Irish audience members.
So it would have been a surprise for him to wake up down under this morning to read about a tragic event that happened to him… in Dublin.
He was alerted to his own "death" by a fan on Twitter
meganews360 meganews360
The giveaway that we might not be dealing with the most reliable outlet came in the very first paragraph:
An Irish stand-up comedian and television presenter, Dara Ó Briain passed away early hours of this morning after the vehicle he was travelling with fell into a ravine along the Patrick Street in Dublin city centre after colliding with a government vehicle.
Dara's response?
Those awful ravines.
Further investigation into the article provides more gems:
Ó Briain, along with driver, Mark Bean, were on their way home from a showbiz in Dublin when the accident took place on the Patrick Street in Dublin city centre at around 11.45am this morning.
Heading home from a showbiz, as you do.
Their source for the claim seemed unrealistic too:
According to the Dublin Divisional Police, the body is being sent to the morgue for post-mortem.
And their faux sincerity in the final line was something else:
Our condolences to the bereaved family and the entire Irish community.
F**k off, lads.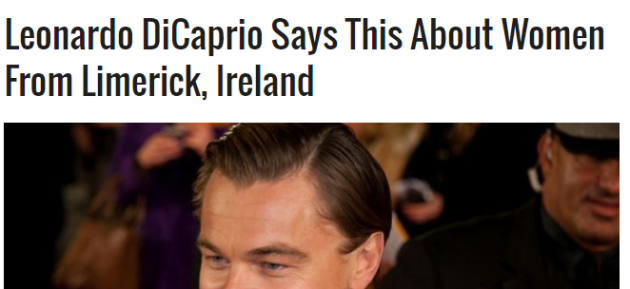 And Tom Hanks had nothing but praise for the people of Waterford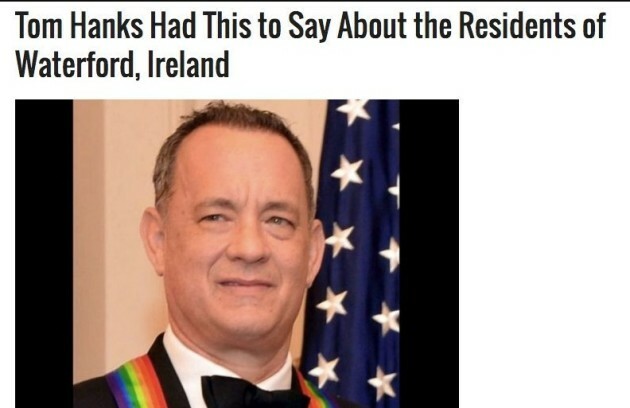 Except they were totally made up.
The fake Irish celebrity death is a new one though – so we all must be vigilant from now on.
And watch out for those ravines, or the Dublin Divisional Police will be in touch.
DailyEdge is on Snapchat! Tap the button below to add!