LAST WEEK, A video of 1,000 Italian musicians simultaneously playing Foo Fighters' Learn To Fly went viral because of it's pure brilliance.
The aim was to get Dave Grohl's attention, and request that he and the band head to Italy to play a gig.
It took a whole year to organise, but it looks like it has all paid off.
David Grohl, aka the soundest man in rock, sent out this message to the Italian fans–in Italian, no less.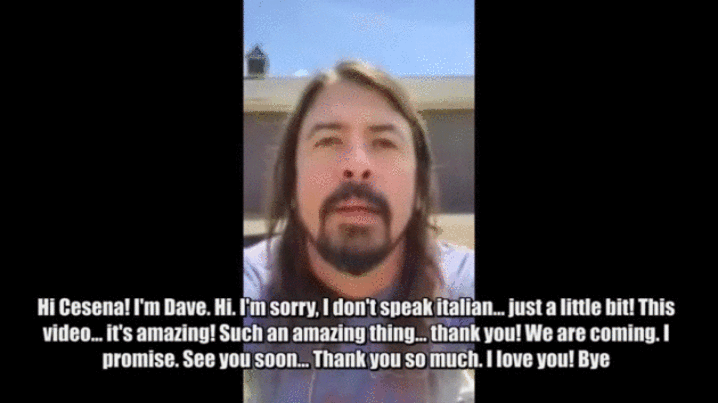 Imgur Imgur
Viral Watch / YouTube