DAVID O'DOHERTY is currently performing his latest stand-up show as part of the Tiger Dublin Fringe Festival.
So far, audiences are loving it.
But last night, O'Doherty suffered a bit of a mishap when he got stuck on the back stairs of the Project Arts Centre.
And as nobody answered the phone, O'Doherty was forced to resort to Twitter to get help.
And he made sure they knew he wasn't having them on.
It was all very much like 127 Hours.
Fortunately, Project Arts Centre soon heard O'Doherty's pleas and came to his timely rescue.
Ironically, O'Doherty's dressing room had been decked out with signs to warn of such dangers to coincide with the release of his latest book, Danger is Still Everywhere.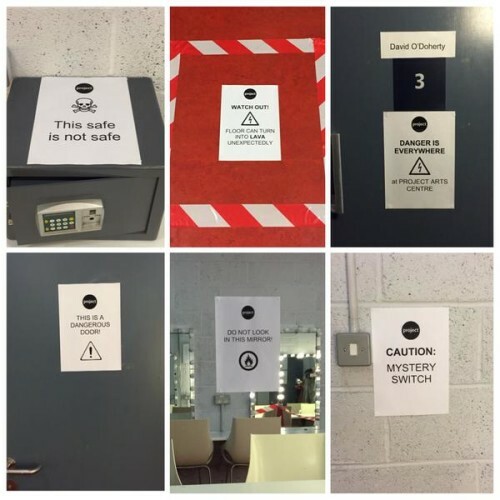 Project Arts Centre / Twitter Project Arts Centre / Twitter / Twitter
But clearly someone failed to put an adequate warning on the back stairwell.
Danger truly is everywhere, folks.