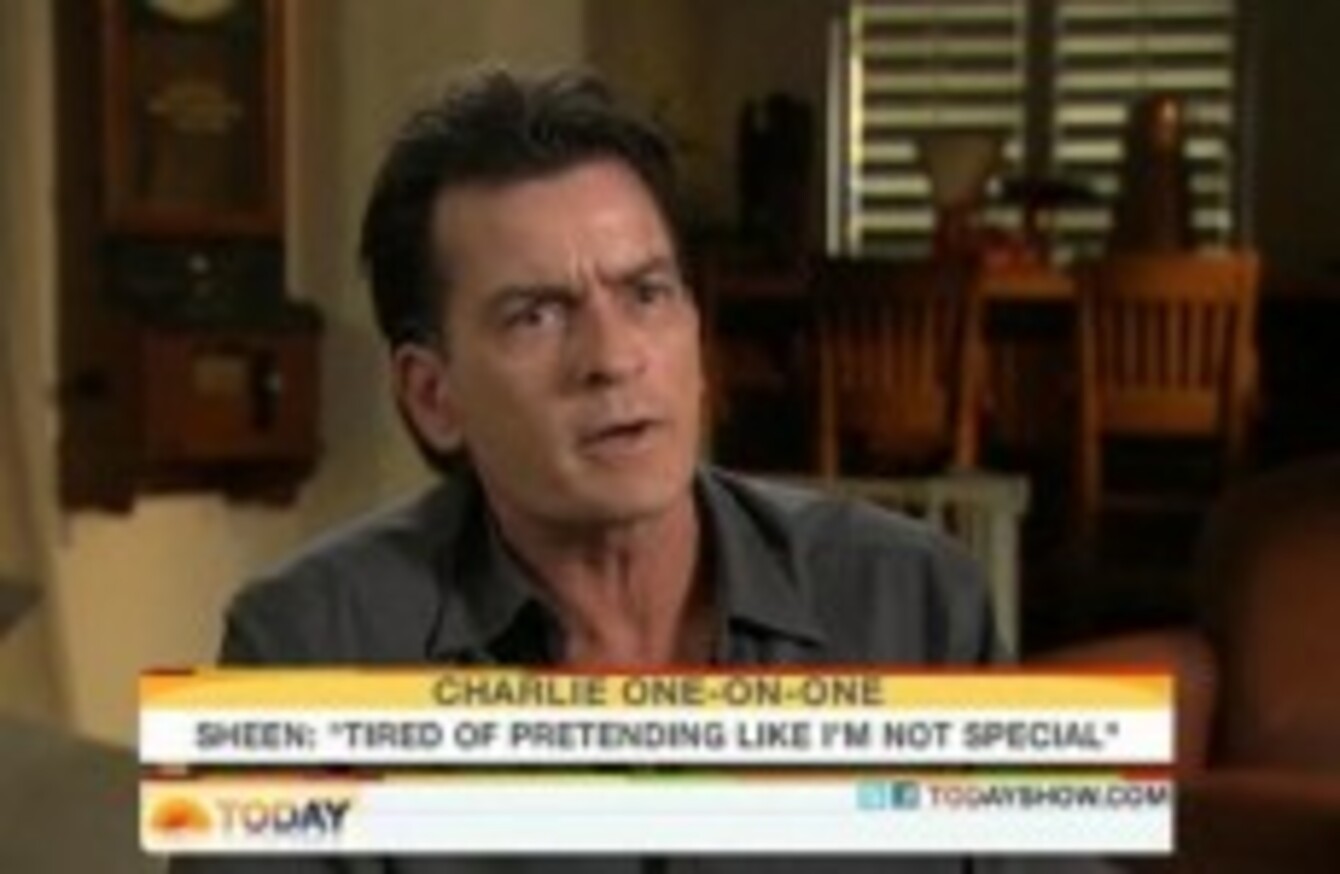 Charlie Sheen gave another interview to NBC
Image: via NBC
Charlie Sheen gave another interview to NBC
Image: via NBC
CHARLIE SHEEN HAS been give another bizarre interview to US television saying he's willing to return to filming the hit TV show Two and A Half Men…if CBS pay $3m per episode.
Sheen, who was making around $2m per episode before CBS cancelled the show last week, gave another bizarre interview to NBC in which he said that he is "tired of pretending I'm not special."
Yesterday Sheen told ABC that he was on a drug called 'Charlie Sheen'.
Later he told NBC that he will have to be paid $3m an episode if CBS want him to return to film another series of Two and A Half Men and added:
I'm tired of  pretending I'm not bitching, a total frickin' rockstar from Mars.

You can't process me with a normal brain.
In the interview Sheen also slams the methods of Alcoholics Anonymous and claims to have cured his alcohol and drug addiction by himself:
I closed my eyes and made it so with the power of my mind.
While it appears unlikely that CBS will have Sheen back he insists that they will have to apologise to him while "licking my feet" as well as paying up.
So bizarre are his recent interviews, Sheen has been compared to embattled Libyan leader Muammar Gaddafi with The Guardian posting a quiz asking users to distinguish their recent statements. It's harder than you think.