ARE DIAMOND'S A girl's best friend?
Perhaps not, but they sure are pretty to look at.
Take this rare Martian diamond, for example, which is 12.04 carats, an intense pink colour and absolutely stunning. It is a Type lla round brilliant-cut diamond and was on display during an auction preview.
The auction is being undertaken by Christie's Magnificent Jewels in Hong Kong today – how much do you reckon the diamond will fetch?
Estimates say it may reach between $8 million – $12 million…
The BBC reports that the gem was sold to the famous US jeweller Harry Winston in 1976. That's also when it got its name, as that was the same year a satellite was sent to Mars by the US.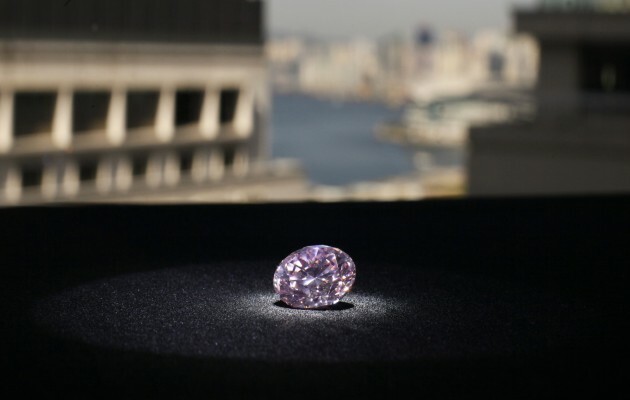 (Pic: AP Photo/Kin Cheung)