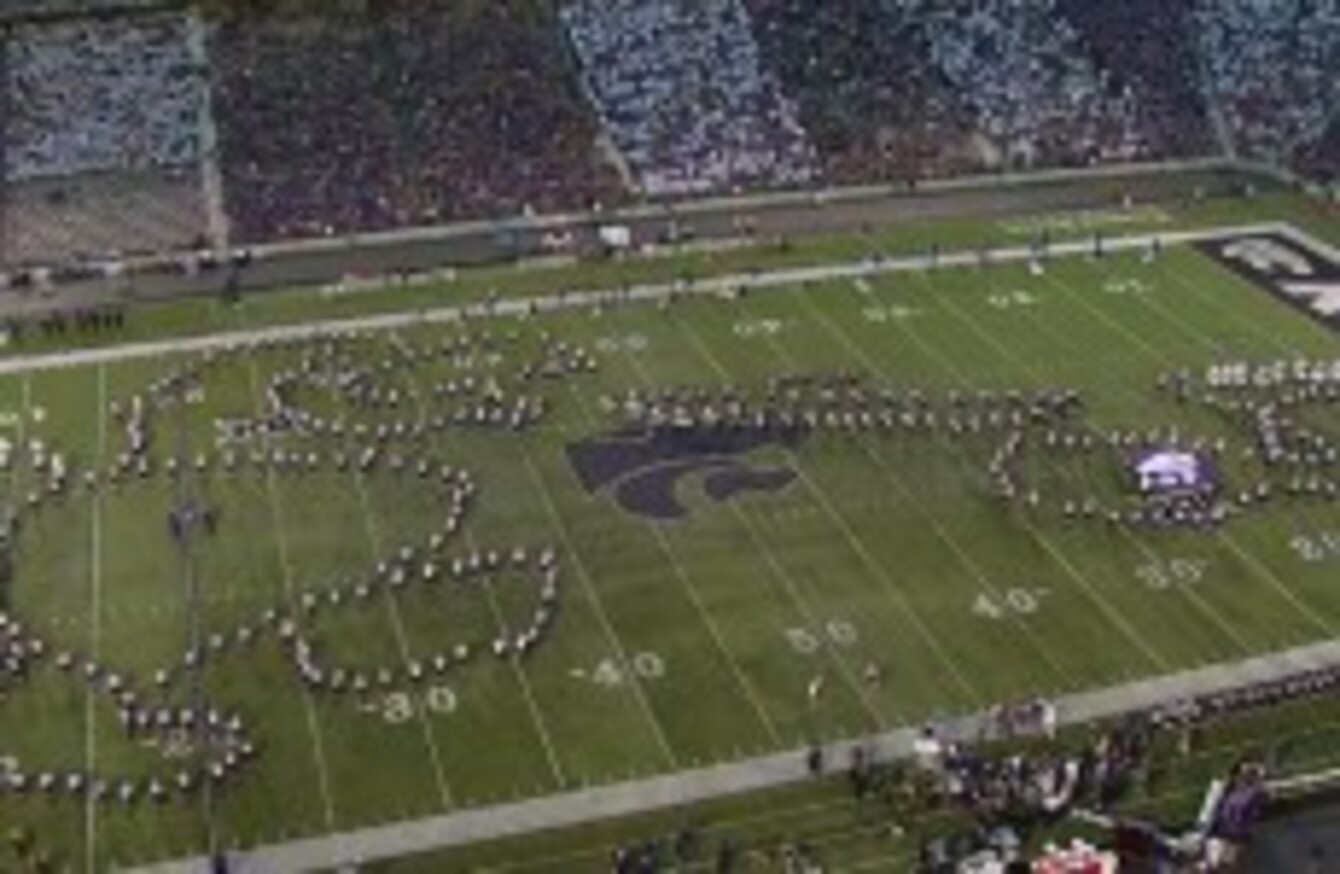 AH, COLLEGE STUDENTS. You can always trust them to get in the digs, in the most creative ways possible.
Kansas State's marching band have come under fire after they made a formation that appeared to show their rival school, University of Kansas' Jayhawk mascot, eat a… well, penis.
The incident happened during a football game between Kansas State and South Dakota.
Oh dear.
The band were forced to apologise, but claimed that they were going for a starship and the Jayhawk in battle.
ESPN reported that the halftime theme was space, so it fits. But still, people weren't convinced.