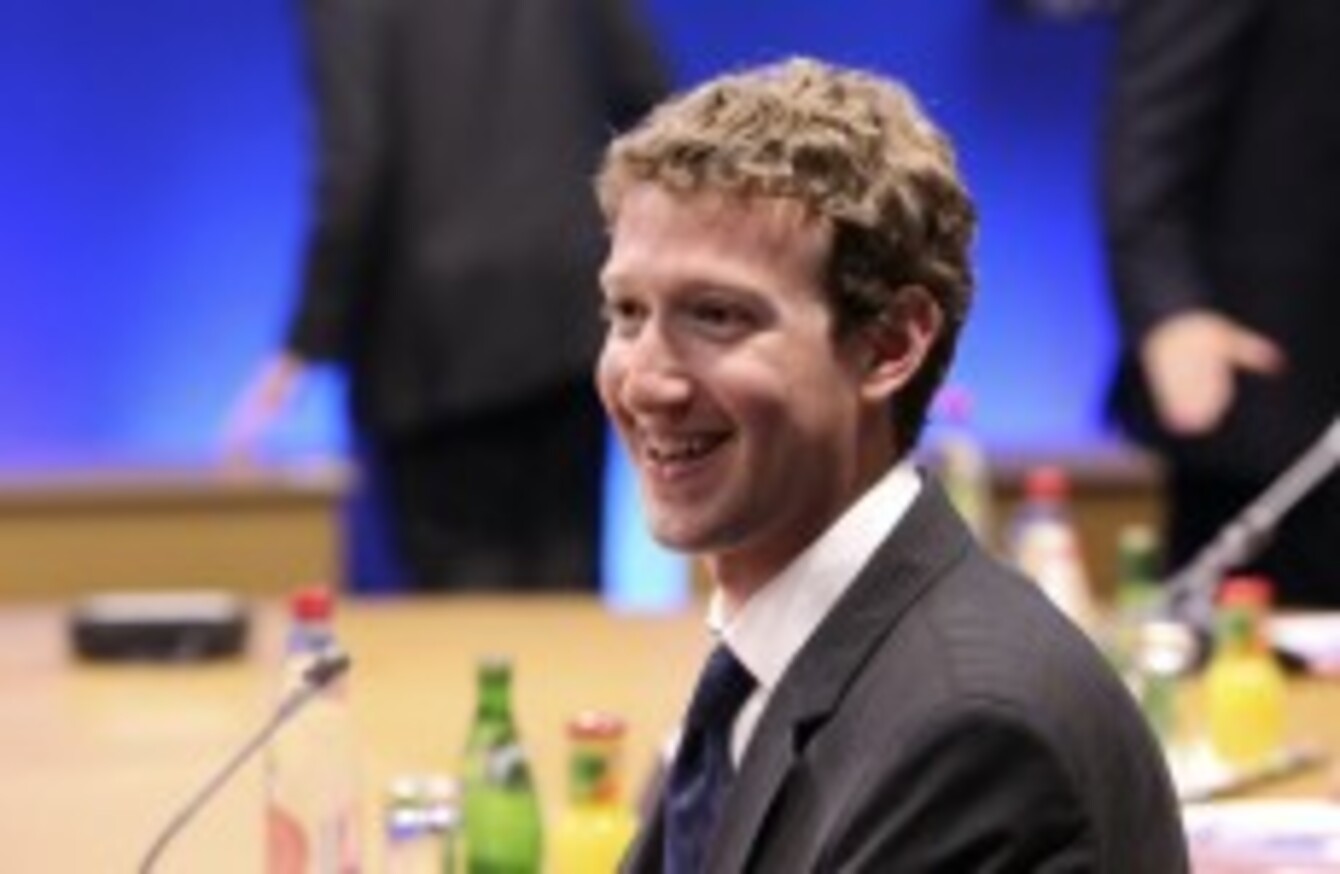 Zuckerberg was in Deauville, France yesterday to brief Obama, Cameron, Merkel and co on internet issues. Dublin was his next stop
Image: Chris Ratcliffe/PA Wire/Press Association Images
Zuckerberg was in Deauville, France yesterday to brief Obama, Cameron, Merkel and co on internet issues. Dublin was his next stop
Image: Chris Ratcliffe/PA Wire/Press Association Images
IF YOU WERE out and about in Dublin city last night, you may have been in the company of one Mr. Mark Zuckerberg.
Silicon Republic reports that the Facebook founder travelled to the capital from the G8 summit in France last night to meet with employees at the company's European headquarters. He then reportedly went out and about and a source has told Silicon Republic that he dropped into a networking event held by the Dublin Web Summit in the Lost Society on South William Street, but went incognito.
When TheJournal.ie contacted Alex Hamilton of the Dublin Web Summit he was flabbergasted and said that if Zuckerberg was there, he didn't know anything about it, but that he would have loved to meet him.
Twitter user Spanchie13 was with Zuckerberg last night though (confimed by The Village Venue to The Journal.ie), and he has the picture to prove it:
Image: @spanchie13
Spanchie13, or Keith to his friends, claims that Smithwicks is Zuckerberg's drink of choice when he's on these shores.
Zuckerberg incorporates some local equipment into his presentation while visiting Facebook's office in Dublin. Image from Facebook Dublin
Tonight Facebook will host a party for their Dublin staff on the roof of its European headquarters in the Grand Canal Dock area, and Bell X1 will be providing the entertainment. The event will be broadcast live on the band's own Facebook page. Bell X1 frontman Paul Noonan has visited the Facebook offices and says it's a "fascinating world", comparing it to places described in Douglas Copeland's novel Microserfs. He also says that the offices are "all beanbags, massage chairs and free M&Ms".
It's not yet clear whether Zuckerberg will be sticking around to hold a lighter aloft during Rocky Took A Lover.
Bell X1 soundcheck on the roof of the Facebook building on Hanover Quay
Image: @TheSociable on Twitter.