SOMETIMES, YOU JUST gotta eat some divorce cake.
Redditor AskJoshy shared a photo of a Star Wars themed divorce cake he spotted at a divorce party held for his friend and it's amazing.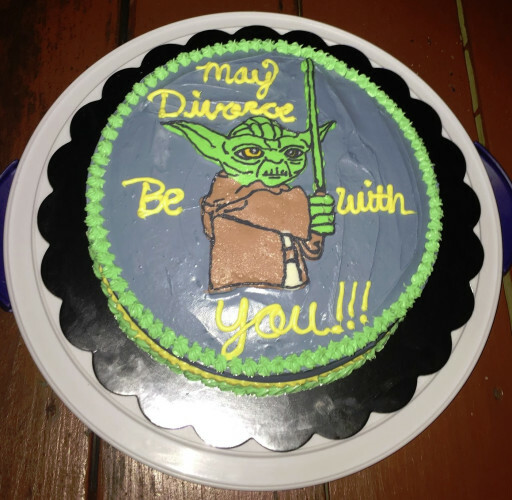 Imgur Imgur
How could that NOT make you happy?
SO impressed, the internet has viewed the cake over 1,600,000 times since it was posted yesterday.
Divorced, you are.