THE ONLY THING that can improve a magic trick is watching it being shown to a dog.
Magician Jose Ahonen has gone viral with past tricks and the hilarious reaction of dogs, but his latest one is pretty special.
He performs a levatating hot dog trick, and the results are to be expected.
Some ignore the floating and go straight for the bite.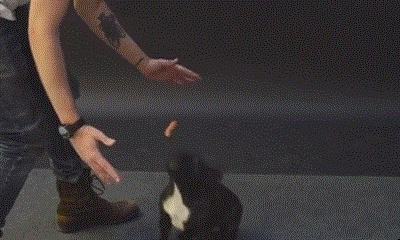 Others are freaked out and question everything they've ever known.
Don't worry, they all got the hot dog in the end.
Jose Ahonen / YouTube