FIREFIGHTERS HAD TO be called in to rescue a pet dog who fell to the bottom of a ten-foot sinkhole while out for a walk.
Three-year-old Mack the German shepherd was walking through a park in Buffalo, New York with his owner when the dog slipped into this hole:
AP AP
Firefighter Michael Paveljack climbed down into the hole on a ladder, to where Mack had been standing in 18 inches of water for an hour.
He was just scared. He knew he was in trouble and he wanted to get out of that hole as fast as possible.
So Paveljack rigged up a harness that allowed his colleagues to haul Mack back to solid ground. Owner Mattie Moore said:
It was a beautiful thing. He was wagging his tail, looking at all the people.
Mack was looking pretty chirpy afterwards:
AP AP
And even wanted to give his rescuer a bit of a smooch: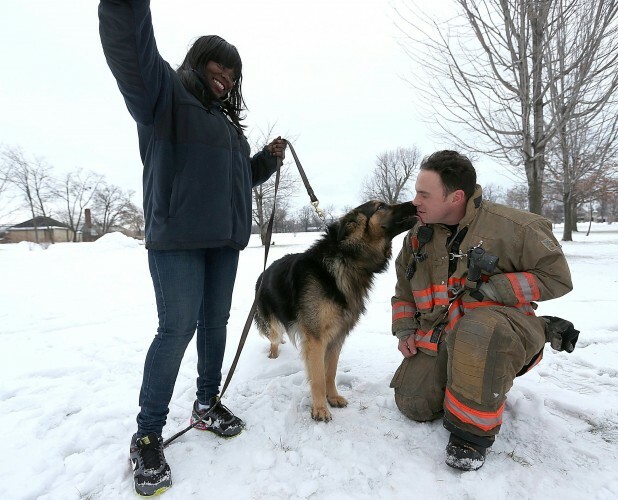 AP AP
Here's Mack with ALL the firefighters and the hole: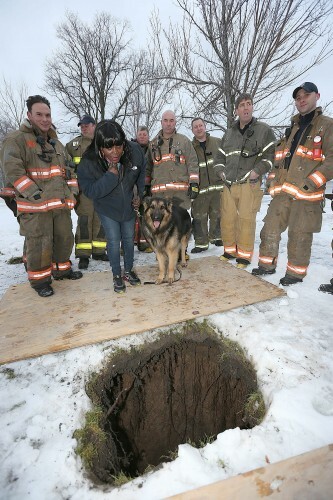 AP AP