PREPARE YOUR FEELS. They're about to go into overdrive. A neglected rescue dog underwent a massive transformation after losing its overgrown fur, the result of years of abuse.
The Trio Animal Foundation picked up the ball of urine-soaked pungent fur from an open access shelter and couldn't even tell one end from the other.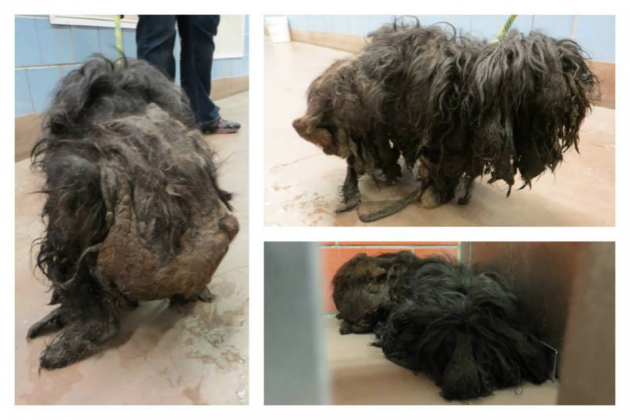 TAF TAF
Sue from the foundation said on Facebook:
We couldn't even figure out if the dog was a male or female. When we first saw this dog in it's cage, we didn't know which end was front or back. We had to get a treat to see which end lifted up to sniff.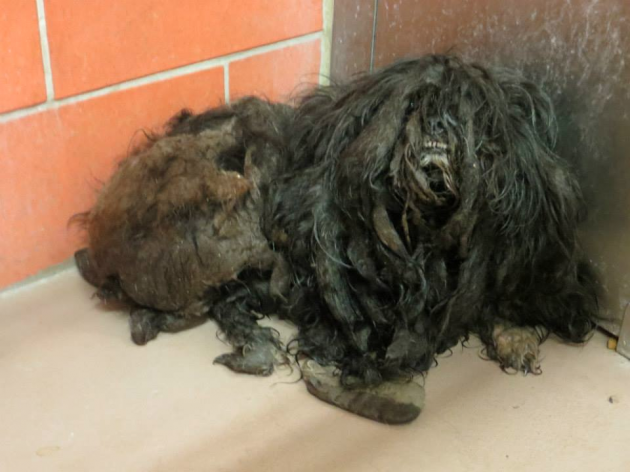 raf raf
RAF RAF
The dog was severely neglected and could barely function with the weight of its fur.
Flies and gnats swarmed around the pup and what appeared to be the dog's back legs dragged on the floor and left a watery trail… just like a snail. The fur on the front legs had already started to rip out by the root… it was just too heavy and knotted to hold on.
The first port of call was to get a groomer to the rescue, but it proved to be quite an operation.
Kelli, a veteran groomer at Mutt Hutt, agreed to come into work very early this morning to see what she could do to help. Without Kelli's generous offer, I am not sure what we would have done. The amount of grooming tools that she had to use to break through the hard shell of fur was unbelievable.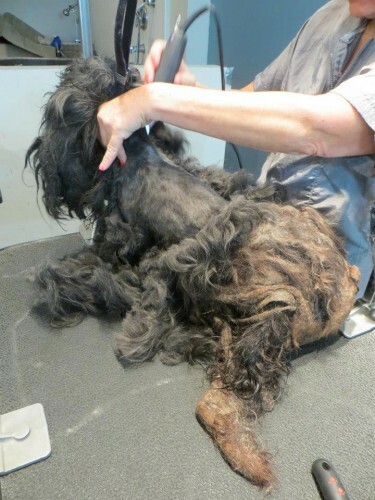 RAF RAF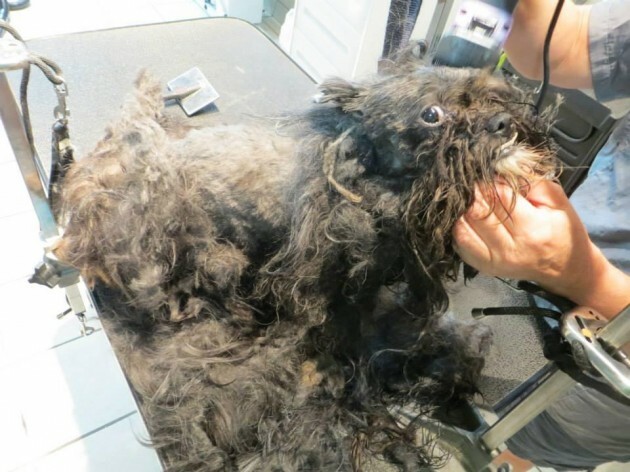 RAF RAF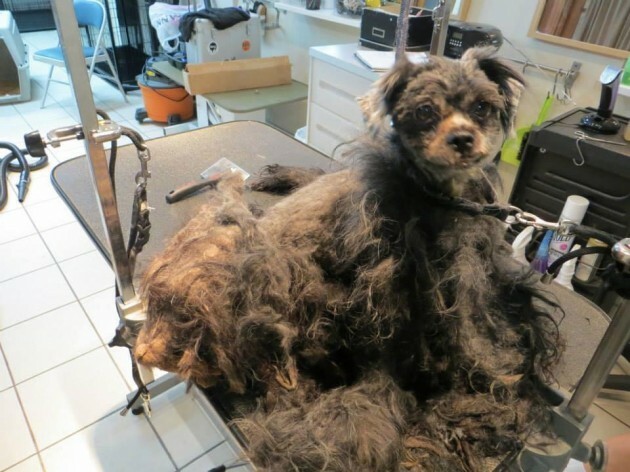 RAF RAF
In the first ten minutes, they discovered the dog was a girl, which they named Ellen. Sue notes a particularly emotional moment with the pup.
For the next hour and a half, I held Ellen and Kelli quickly worked to shave the heavy casing of fur away from Ellen's body. Even though we had to pull out fur that had grown 2 inches down Ellen's ear canal and shave matted fur away from her irritated paper-thin skin, never once did Ellen growl or show her teeth. When it came time to shave the matted fur that had tightly wrapped its way around Ellen's raw legs like a snug boot, Ellen actually looked up at me and started to give me kisses… I could have died. Even better, the first time that she could feel the touch of my hand on her newly shaven back… she looked me in the eyes and it was as if she was saying thank you… her past abuse was literally being shaved away.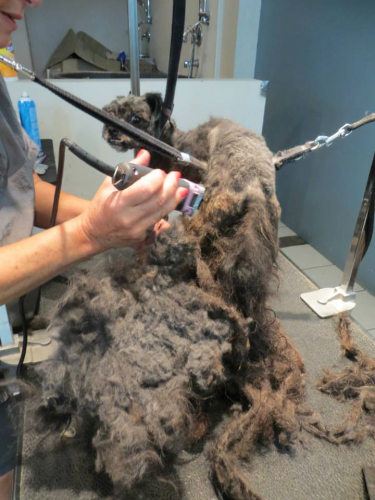 RAF RAF
Sue is now Ellen's 'foster mum', and she's looking better than ever.
Once almost all of Ellen's fur was shaved off, she was given a bath and then one more trim so that no nook went untouched. We then took a walk upstairs and bought her a new collar, harness, leash and a few toys.After that, Ellen ate her dinner and is now sleeping next to me in a fuzzy pink blanket… I am happy to say that I am this little angel's foster mom.
RAF RAF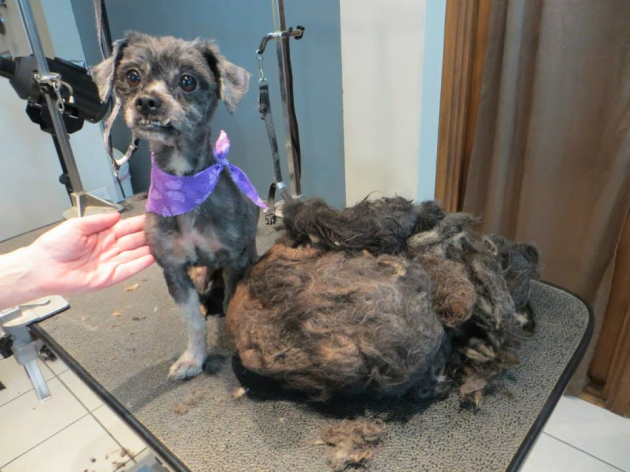 Imgur Imgur
Her little snaggletooth. Can't cope.