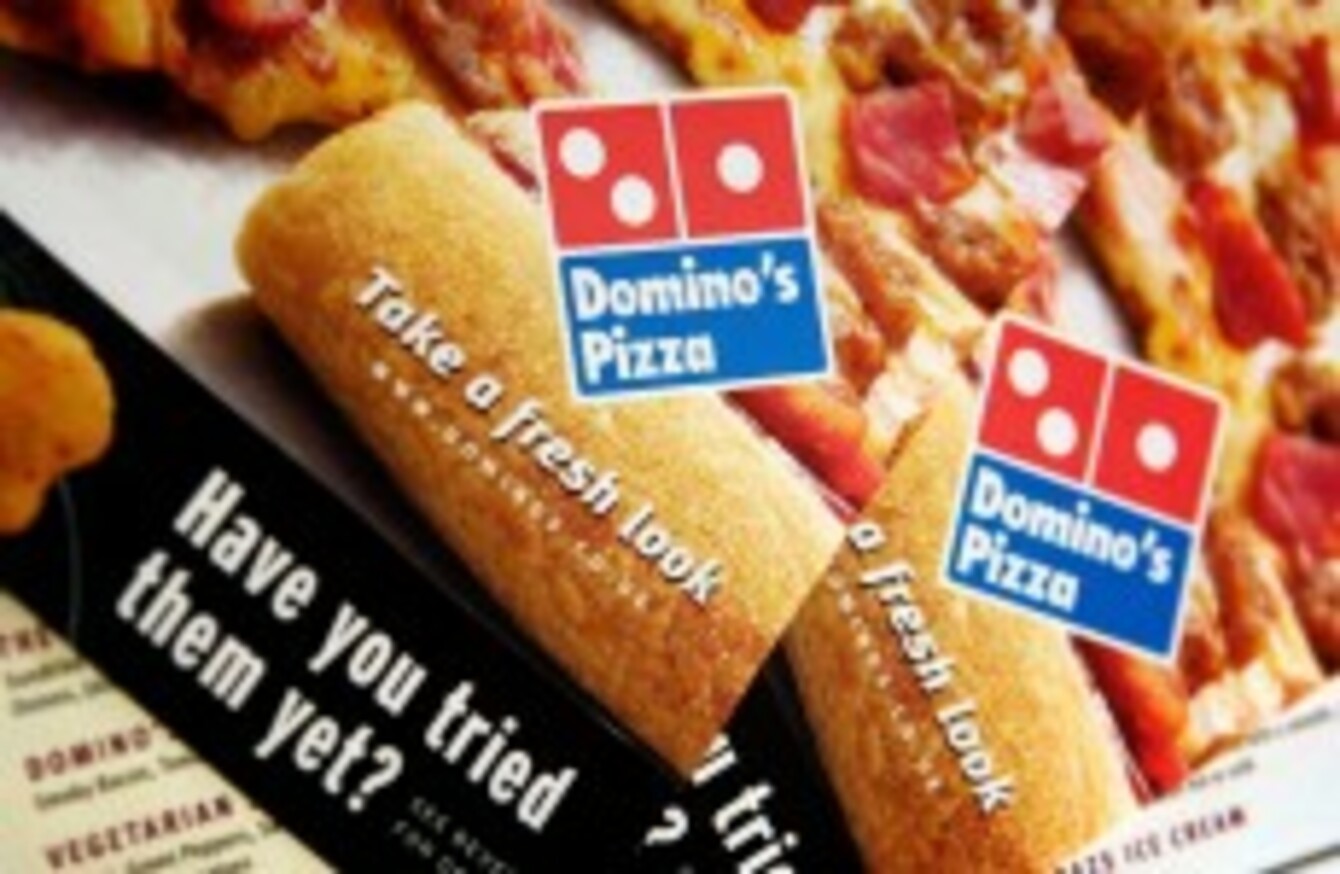 Image: PA Archive/Press Association Images
Image: PA Archive/Press Association Images
HACKERS IN FRANCE and Belgium have hijacked hundreds of thousands of accounts belonging to customers of Domino's Pizza.
The group, called Rex Mundi, has given Domino's a deadline of 7pm this evening to pay a ransom of €30,000 in exchange for over 600,000 records, including customers' full names, addresses, phone numbers, email addresses, passwords, delivery instructions and favourite pizza toppings.
In an message posted to the pastebin site dpaste.de three days ago the group wrote:
Earlier this week, we hacked our way into the servers of Domino's Pizza France and Belgium, who happen to share the same vulnerable database. And boy, did we find some juicy stuff in there!
Rex Mundi also released some sample data from the French site, and said:
So far, Domino's Pizza has not replied to our demands. We would also like to point out that both of their websites are still up and vulnerable.Domino's Pizza has until Monday at 8PM CET to pay us. If they do not do so, we will post the entirety of the data in our possession on the Internet.
Since then Domino's France has tweeted about the incident, saying that professionals have managed to breach its encrypted data. It has advised customers to change their passwords.
Dutch Domino's executive Andre ten Wolde told The Standard that credit card information had not been comprised.
The Independent reports that Rex Mundi have also tweeted a number of messages about the hack, including a recommendation to customers that they can sue Domino's if their information is released.
However, that Twitter account has now been suspended.