WE DON'T KNOW whether this is truly disgusting or strangely appetising, but Domino's have just unveiled a spicy banana pizza in India.
As the pizza chain has expanded throughout India, it has sought to make its pizzas more region-specific and as bananas are often used in Indian cooking, Domino's pizza designer Narender Jarvata decided to include them on the South Zesty Veggie pizza.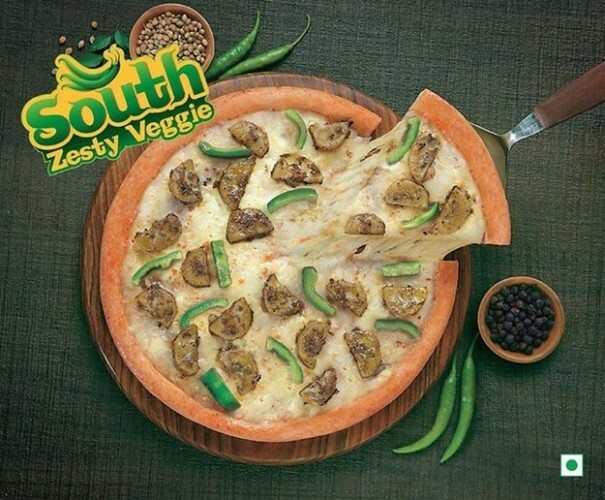 Domino's Pizza India Domino's Pizza India
The pizza has cheese, chilli bananas and bell peppers.
Lovely.
But really, is it any worse than pineapple?