DONALD TRUMP HAS officially arrived on Irish soil to have a look at the Doonbeg golf resort that he bought in February.
He landed at Shannon Airport this morning. It was a very Irish welcome.
First, there were people looking extremely cold.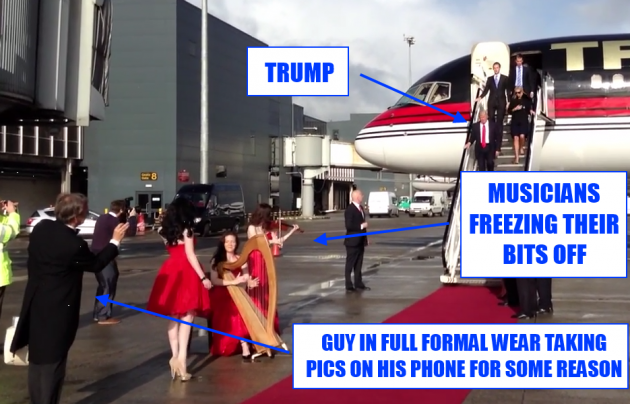 And the red carpet was way too short.
It's also curling up a bit at the end.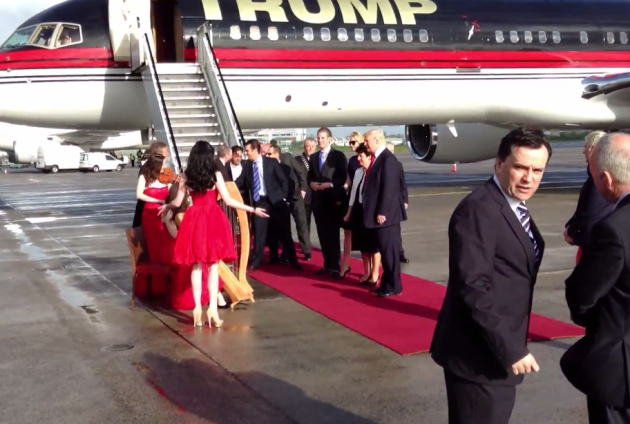 When the musicians finished, Donald Trump clapped but nobody else joined in.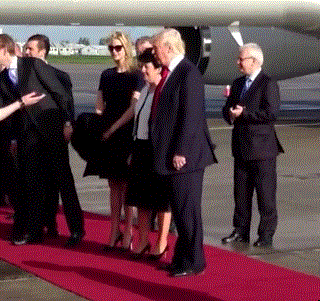 Except for one other guy, who quickly realises his mistake. What did the musicians do wrong?
And when they went inside, Trump just turned his back on Finance Minister Michael Noonan.
See Noonan on the left here, just standing around really awkwardly like you do when you're at a party and the only person you know has gone to the toilet.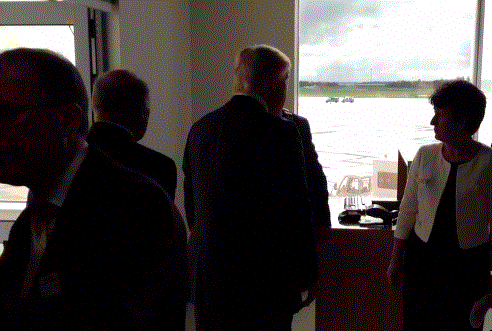 DailyEdge.ie / YouTube
Basically, it was all very awkward. Here's the full video:
Video TheJournal.ie / YouTube
Video by Daragh Brophy/TheJournal.ie