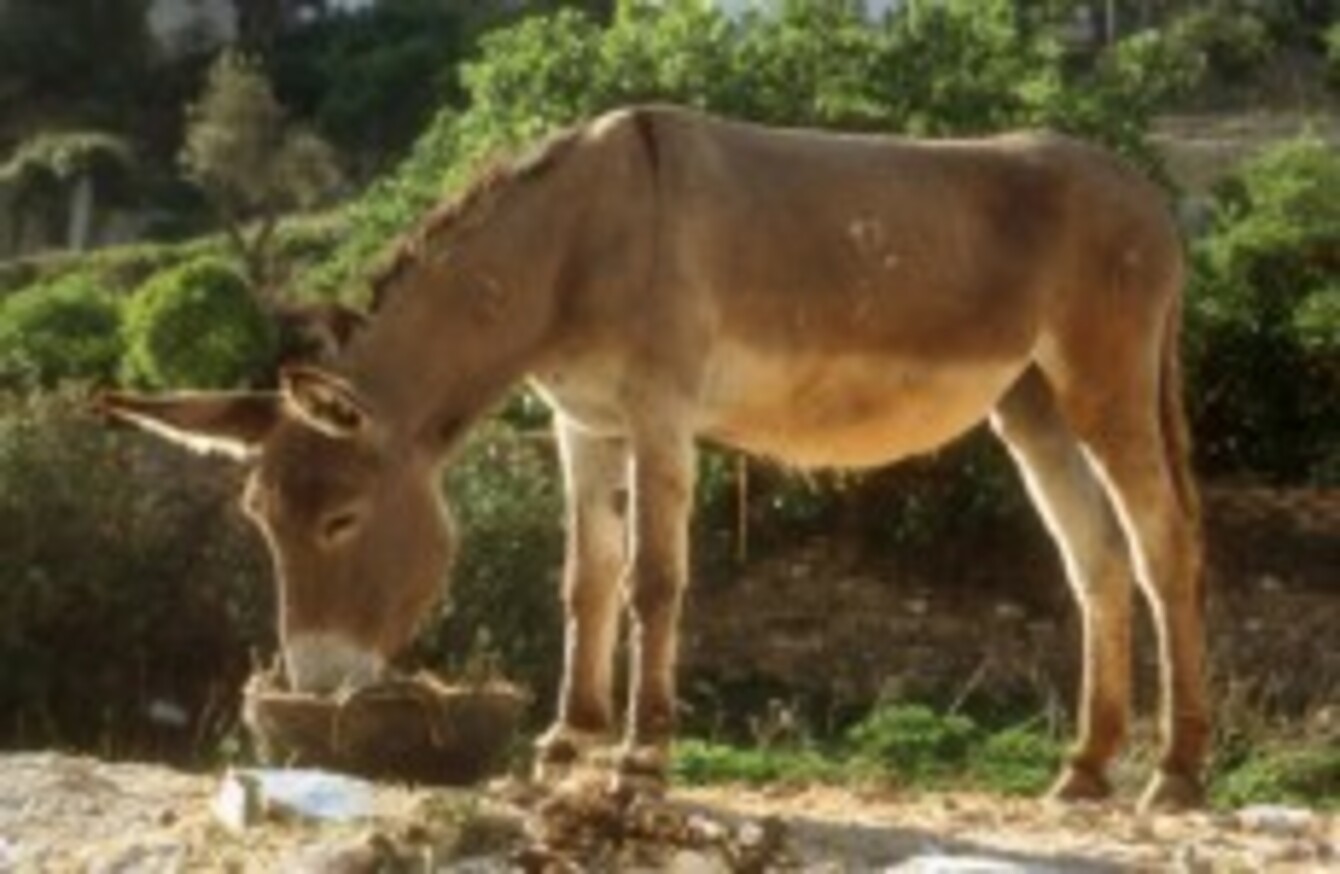 Image: John Birdsall/John Birdsall/Press Association Images via PA Images
Image: John Birdsall/John Birdsall/Press Association Images via PA Images
A BRAVE DONKEY has received an award for saving the life of a sheep.
Dotty the donkey saw her friend Stanley being attacked by a dog in their shared paddock – and immediately ran to his aid, the BBC reports.
She raced to the scene and pinned the dog down until he let go of Stanley's face, saving the sheep's life. Stanley was left with facial injuries but recovered well from his ordeal, and the two are now the best of friends.
For her heroic act, Dotty was presented with a certificate from the animal charity the PDSA for animal bravery this week.
The presentation was made at the farm in Troxenby, South Yorkshire, where Dotty and Stanley live with their owner Ann Rogers.
Ann told the BBC:
Dotty was so brave that day. I am so proud of Dotty and so pleased that her bravery is being recognised by the PDSA.
When Ann first met Dotty, three years ago, the donkey was tied at the side of the road and was a skinny, frail animal. She was rescued by Ann and now shares fields with Stanley, who Ann took in after he was orphaned as a lamb.
Dotty is the tenth winner of the PDSA certificate for animal bravery and the only donkey to receive it so far.