THE WHOLE WORLD knows about the insane doppelganger situation that took place on Thursday morning on a Ryanair flight into Ireland.
But more details have emerged about the weird situation that put the two men beside each other. It turns out that they were randomly staying in the same hotel in Galway – and ran into each other in the same pub in the city that night.
Look at them there
London PR Lea Beattie – who posted the original picture that went super viral – told Buzzfeed that her friend's husband Neil just kept running into the man during his trip to Ireland:
Neil then checked into his hotel in Galway to find his doppelganger checking into the same hotel ahead of him. They laughed.
Then things got even more strange:
Later that night, Neil went to the pub and again, there was his twin. Total weirdness. They had a laugh and a pint.
Yes, the world famous lookalikes shared a pint together in Galway – but STILL didn't exchange names or contact information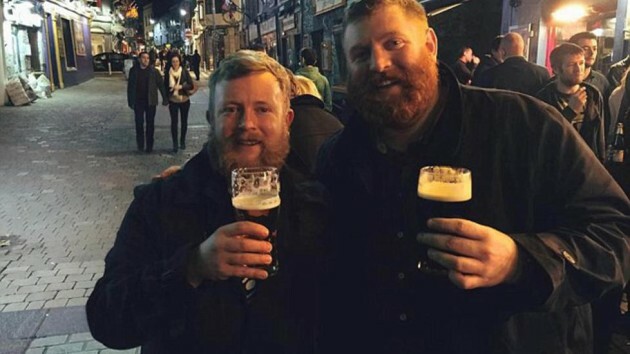 Lee Beattie / Dagbladet Lee Beattie / Dagbladet / Dagbladet
All we know is that the twin stranger is in Galway this weekend with his friends – while Neil is over to photograph a wedding. We simply must find them.
A beautiful friendship could be born <3.