DREW BARRYMORE HAS starred alongside her fair share of leading men and ladies.
But would she be able to rank them all in order of talent if it came down to it? Yes, as she so proved on a recent episode of The Late Late Show with James Corden.
The host asked her to rank Gyllenhaal, Adam Sandler and Hugh Grant based on their talent to save her from eating a turkey testicle on the Spill Your Guts or Fill Your Guts segment.
"Adam, Hugh, Jake", she replied.
Jake Gyllenhaal, so I don't have to eat a turkey's ball. When I run into him next time, I'll be like, 'Dude, it was like selling you down the river or eating turkey balls."
Honestly, fair.
However, she wasn't as forthcoming when it came to calling out talk show hosts. Corden asked what her least favourite talk show is out of The Ellen Degeneres Show, Late Night with Jimmy Fallon and The Stephen Colbert Show.
Barrymore opted to drink bird saliva, claiming:
You picked three of my favourite people!"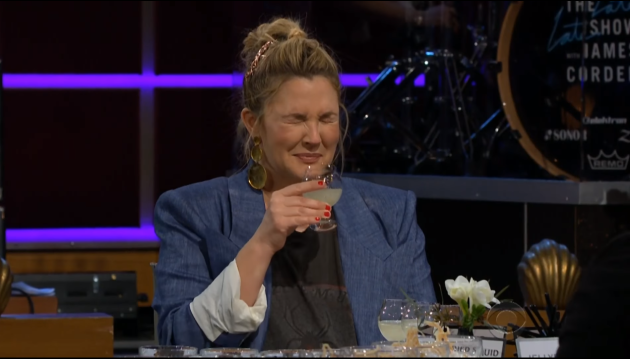 Did he though, Drew? Apparently, the actor and DeGeneres fell out while they filmed the American version of First Dates, which would explain the dodge …
You can watch the full segment with Barrymore and Star Wars actor John Boyega below.
The Late Late Show with James Corden / YouTube
Can't see the video? Click here.
DailyEdge is on Instagram!