SOME PEOPLE JUST shouldn't be given power tools.
Keith Fleming made his best attempt to connect his Wifi to an outside shed with a bit of DIY. He just needed to drill a hole in the wall…
The Clondalkin man, now living in Laois, didn't exactly have a smooth ride, and his partner Sharon is NOT impressed.
The Sky connection even gets drilled through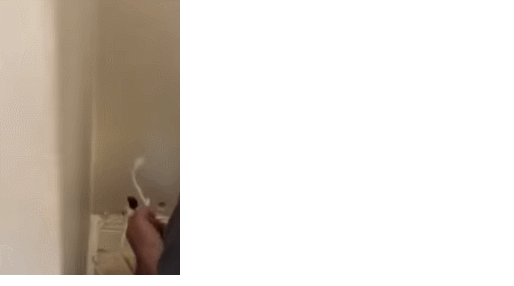 Quick, get the hoover, she's gonna snap.
Warning, bad bad language ahead
delfleming1 / YouTube
Thanks Derek Fleming
DailyEdge is on Snapchat! Tap the button below to add!