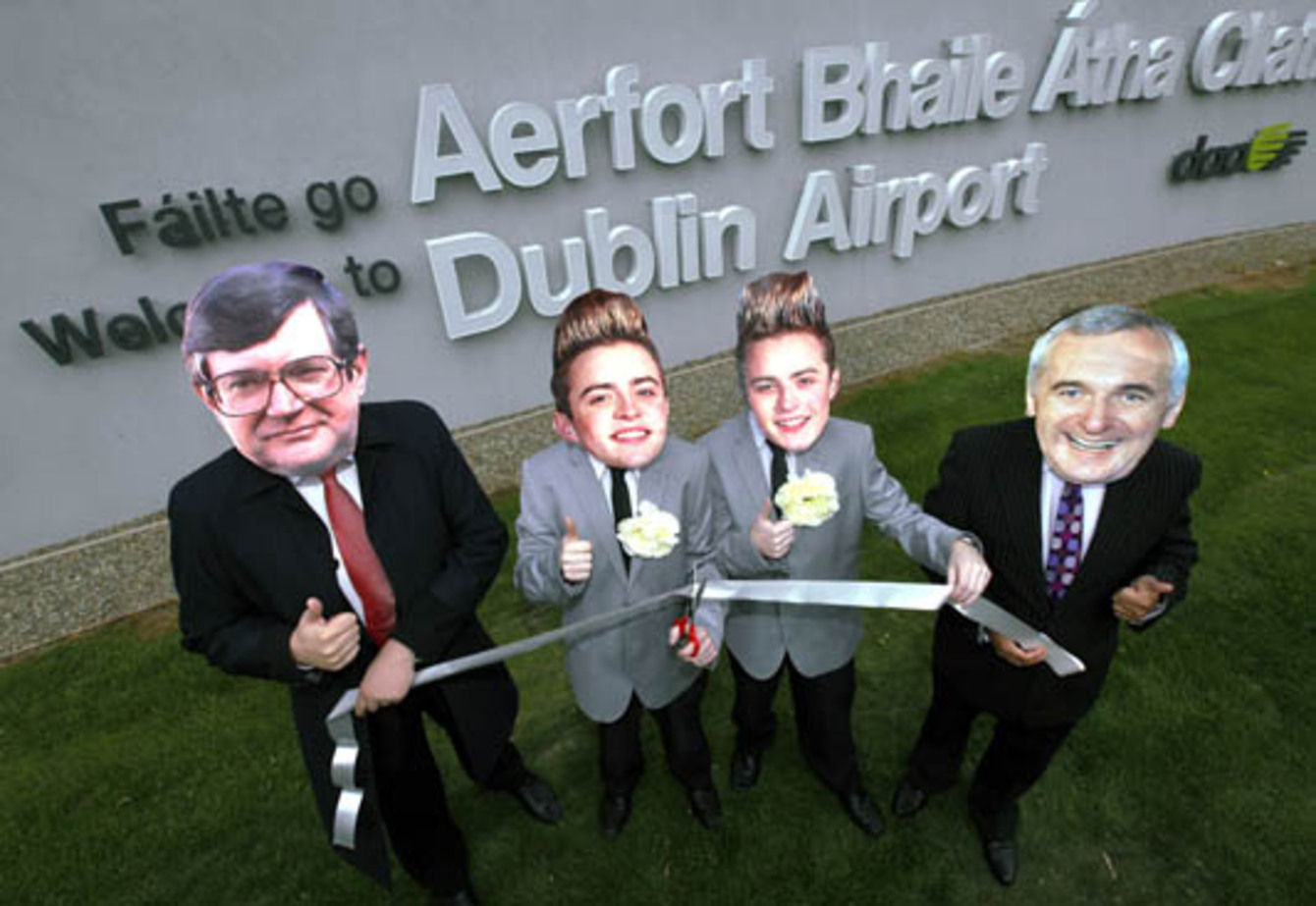 THEY'VE JUST RELEASED their first album and are arguably one of the most successful new Irish acts, but should we really rename Dublin Airport after a pair of X Factor rejects?
But Ryanair have launched a poll to rename Dublin Airport after the government announced it would consider renaming the airport, prior the opening of terminal two in September.
It's not uncommon for airports across the world to be named after famous citizens. Liverpool airport was renamed recently as John Lennon Airport, JFK Airport in New York is named after the former president and Charles De Gaulle in Paris, after the former French President.
Ryanair's poll gives a number of choices for the airports renaming including:
Dublin "The Zoo" Airport – home of expensive white elephants (T2)…
Dublin "Ray Burke" Airport – "will we get a receipt – will we f**k"…
Dublin "Bertie Ahern" Airport –from North Dublin, cost taxpayers a fortune….
Dublin "Ivor Callely" Airport – expensive, but is it in Dublin or Cork?
Dublin "Jedward" Airport – prices rise quicker than their hair.
Stephen McNamara a spokesperson for Ryanair said: "The Govt has decided that the most pressing issue at Dublin Airport is not that T2 will double capacity to 60m passengers p.a. while traffic collapses to less than 17m p.a., but rather that Dublin airport should be renamed.
Ryanair are offering voters the chance to win a weekend trip to Venice for two, including accommodation in a four star hotel and €1,000 spending money.