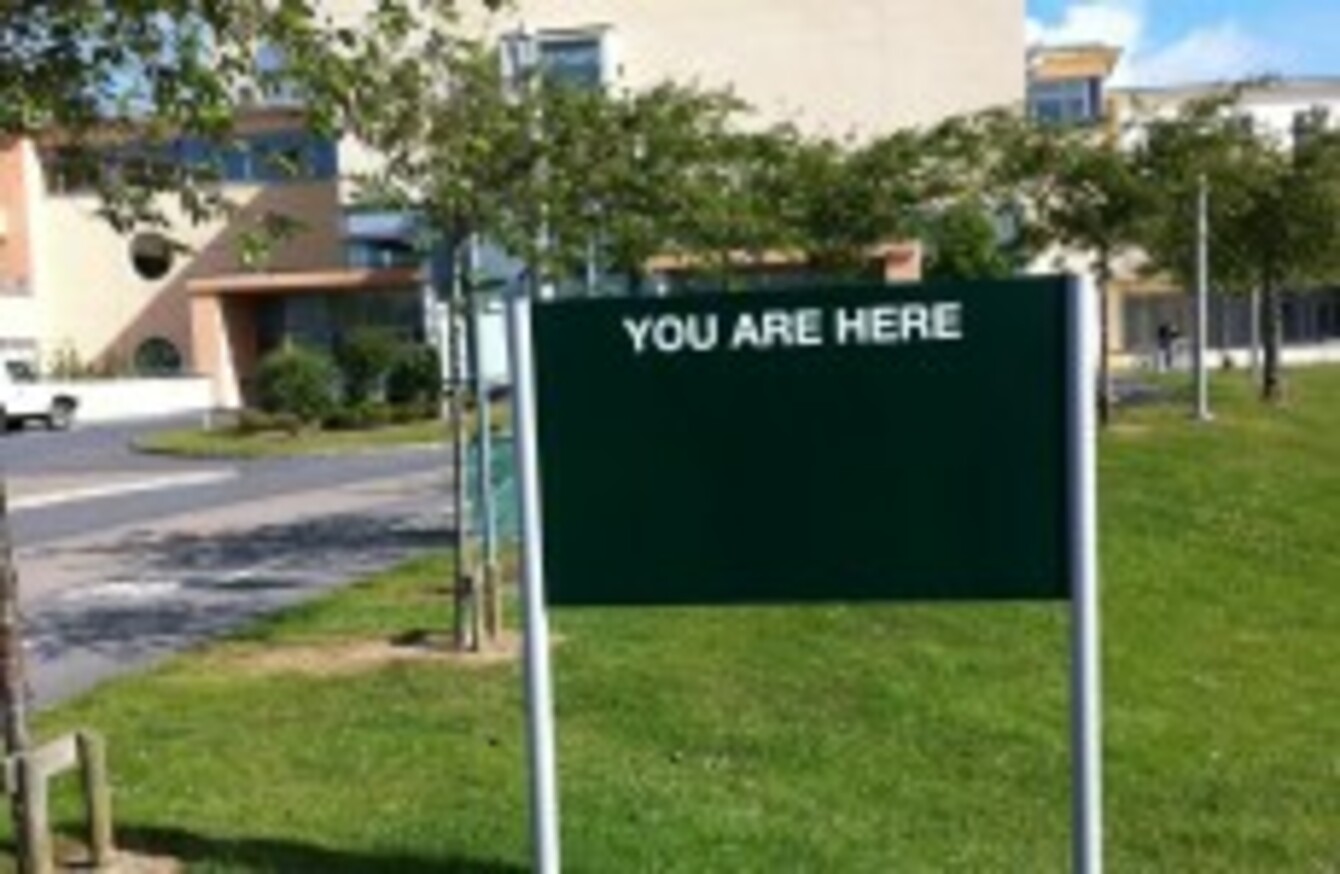 Image: TheJournal.ie readers
Image: TheJournal.ie readers
A HSE SPOKESWOMAN has confirmed that a bizarre sign that has appeared at the entrance to Connolly Hospital in Blanchardstown – simply reading "you are here" – is an incomplete work in progress.
The sign, erected in the last few days, has been puzzling visitors to the hospital – with some wondering whether the signage is intended to be a positive affirmation or an altogether more bold philosophical statement.
This afternoon the HSE confirmed to us that the odd signage was simply because the service is currently commissioning new signage throughout the hospital.
"Site plans or maps referencing 'you are here' are in the process of being attached to the signage and will be completed very shortly," the spokeswoman said.
Still, it's nice to be given a positive affirmation once in a while.