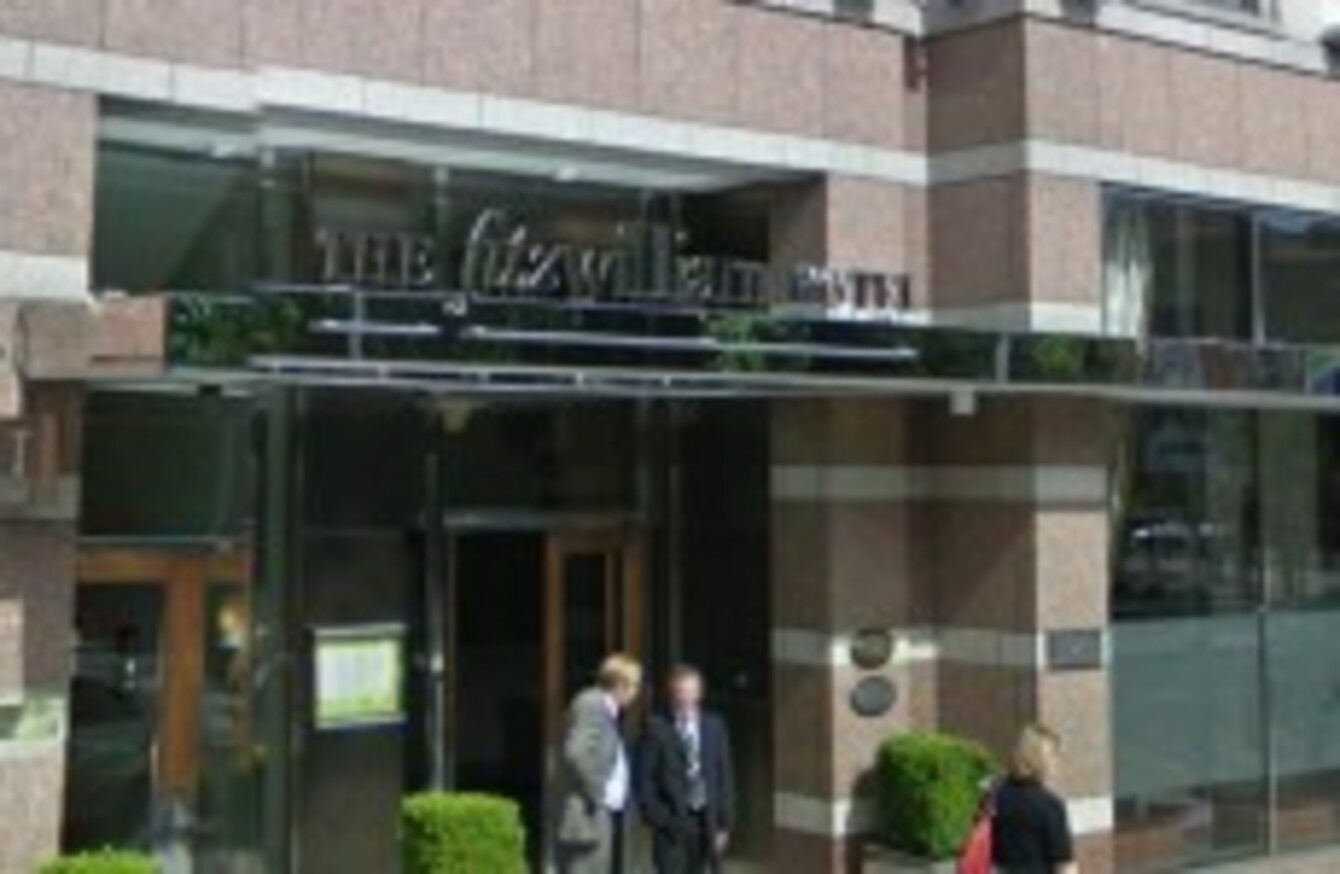 The Fitzwilliam Hotel on St Stephen's Green
The Fitzwilliam Hotel on St Stephen's Green
A FIVE-STAR hotel in Dublin city centre has created an event around the wedding of Kate Middleton and Prince William.
The Fitzwilliam Hotel is inviting punters to attend their 'Wed'-Inn event at the St Stephen's Green venue's bar where "all wedding guests can enjoy specially regal tipples whilst enjoying the glitz and the glamour of the big event, from the comfort of Inn on the Green's cosy armchairs".
The "regal tipples" include two specially created cocktails called 'Kiss Me Kate' and 'Will he, Won't he'.
Although the press release for the event says it is an "invitation to celebrate the royal nuptials", a spokesperson for the hotel told TheJournal.ie that it is not really about the British royal wedding. The spokesperson said:
It's mainly for the girls who would be checking out the style of the wedding and into the romance behind it all. It's the romance, the style, the glamour. It could be a wedding in Argentina or in France – it just happens to be in Britain.
The wedding will be screened live at the hotel bar at 11am with re-runs shown throughout the day. There are also spot prizes and a special offer called "The Royal Treatment Package", as described on the hotel's Facebook page.