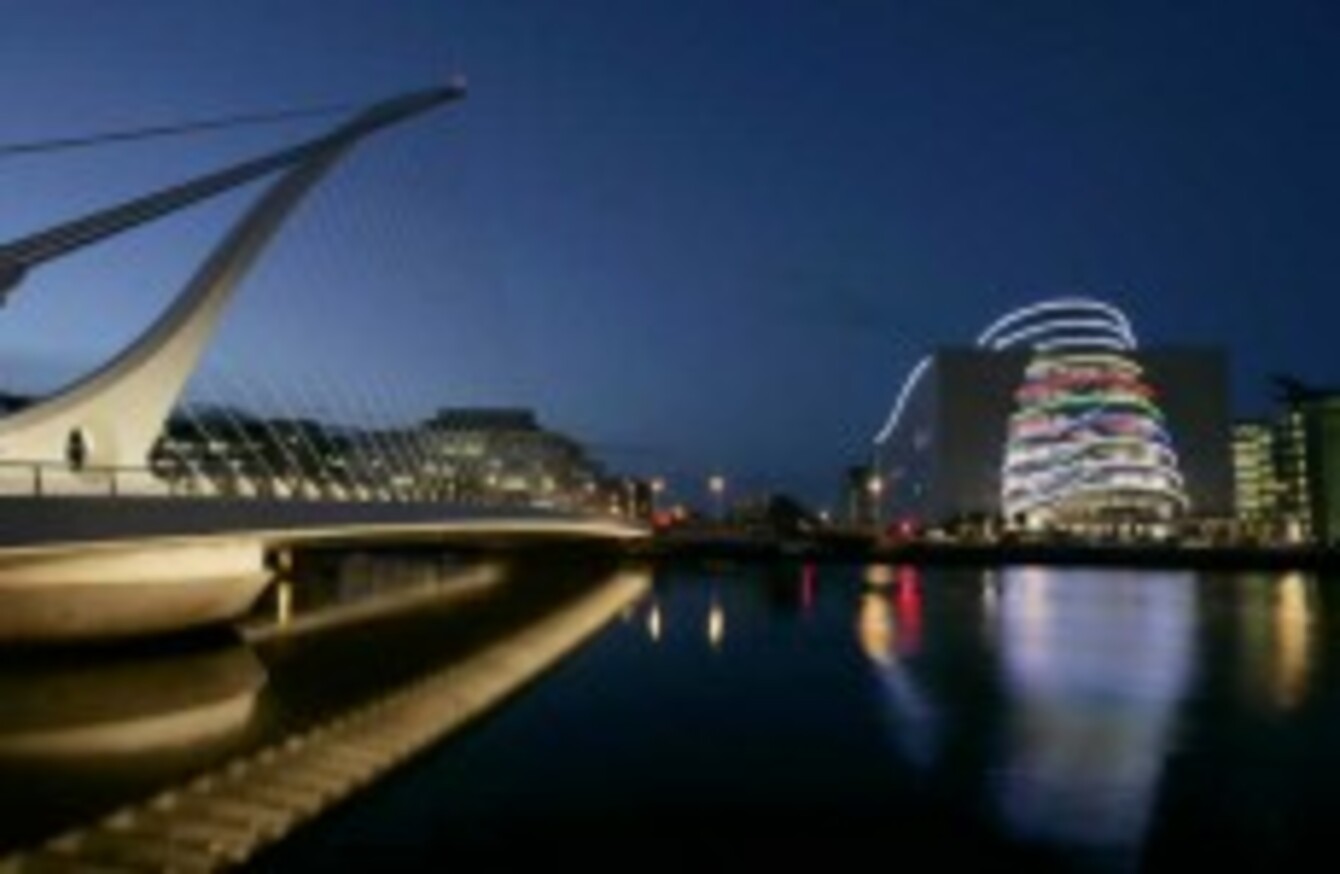 Image: Photocall Ireland
Image: Photocall Ireland
DUBLIN COULD BE heading into the design spotlight if the city is announced on the shortlist to be named World Design Capital for 2014.
A bid for the capital's inclusion, supported by the Taoiseach Enda Kenny and entitled 'Pivot Dublin', was launched in March. Dublin's four local authorities and a number of high profile design firms and other businesses are also backing the bid.
The title is currently held by Seoul, and it goes to a new city every two years. The inagural World Design Capital was Turin in 2008, while in 2012 Helsinki will take over. Pivot Dublin explains that the winning city hosts a number of events over the year and that the award recognises effective and creative use of design as a "tool for social, cultural and economic progress".
The SEE Project reports that the Dublin team submitted a 416 report in a bid to be shortlisted, with each of the 30 submissions bearing a different cover by a different designer.
The submission focuses on some key landmarks like the new bridges that line the Liffey and join the north and south of the city, the "community connections" made by the Special Olympics coming to Ireland in 2003, and the Digital Hub project. The bid was also presented under four themes: 'Connecting Cities', 'Making Cities Lighter', 'Making Cities Flow' and 'Making Cities Smile'.
An announcement on the three shortlisted cities is expected on 21 June. Cape Town is also hoping to feature on the shortlist, with a strong Twitter presence pushing to be the first African city included. Fifty-three cities from 24 countries are in the running.