THE TOY SHOW takes place on November 27th and people around the country are already clamoring for tickets.
Applications recently opened and let's just say people really, really want tickets.
One woman who wants to go? Sarah Morgan.
The Dublin woman has launched a Facebook campaign called 'Get myself & my nanny to the Late Late Toy Show' in an effort to secure tickets for herself and her 85-year-old grandmother.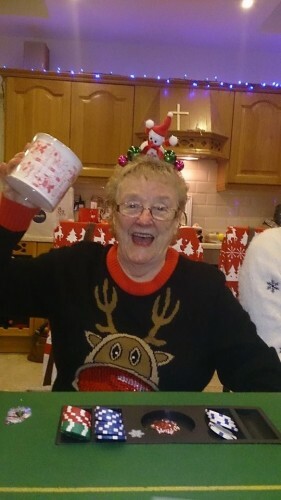 Sarah Morgan Sarah Morgan
Morgan says her grandmother, Olive, is a devoted Late Late Show viewer and an avid Christmas enthusiast.
My nanny, Olive Morgan, is 85 years of age. She has 10 children, 36 grandchildren and 33 great-grandchildren. She is the most Christmassy person I know, and has passed her Christmas craziness on to me!
Morgan says Olive has endured some "health setbacks" this year and "she can't get around as freely as she once did".
But that hasn't hampered her Christmas spirit.
Every year we start buying Xmas gifts for all her family, kids, grand kids, great grand kids even the neighbours kids get presents from Nanny Morgan, she carries the true Christmas spirit through us all and will continue to do so for ever more.
With all that in mind, Sarah is now petitioning RTÉ to give her grandmother a ticket to this year's Late Late Toy Show and make her dream come true.
One of the main wishes she has is to sit in the audience of the Late Late Toy Show. She loves it and has never missed a show since oul Gaybo himself was the main host. I know the tickets are limited like gold dust, but I would love to tick this off her bucket list before she gets too frail to have the chance.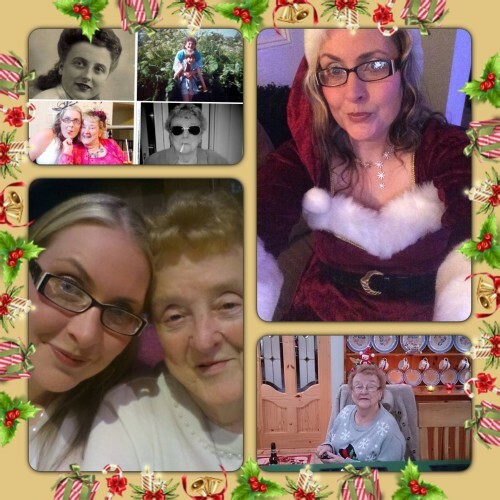 The Facebook page now has 330 likes and continues to grow every day.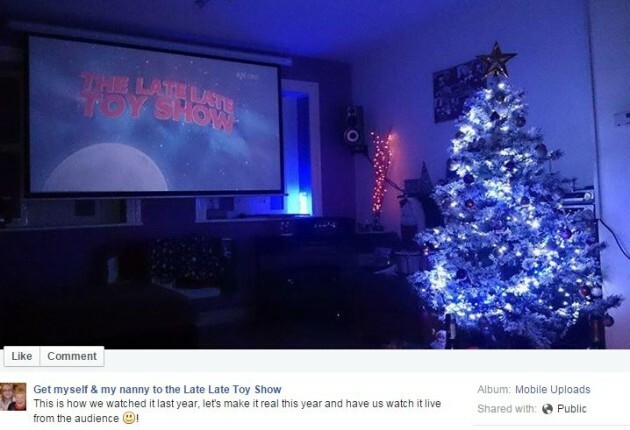 And yes, Sarah knows it's a long shot, but that's not going to stop them.
I'm going to continue to hope and wish for a miracle that we can — like Charlie and the Chocolate Factory — get that golden ticket for the Toy Show.
Come on, RTÉ. Make it happen.
#GetOliveToTheToyShow