THE SUCCESS OF Netflix's latest hit movie, Dumplin', proves that having full body representation on the small screen works. (A bitchin' Dolly Parton soundtrack and Jennifer Aniston playing a pageant queen probably helps, too.)
Rapid Trailer / YouTube
Trailer won't play? Click here.
Well, luckily, you won't have to wait as long for more plus-sized characters on the small screen. Shrill, a TV adaptation of 'Shrill: Notes From A Loud Woman' is coming to Hulu next March.
Allyson Riggs / Allyson Riggs / Hulu Allyson Riggs / Allyson Riggs / Hulu / Allyson Riggs / Hulu
Ok, what's it about?
Shrill is based on the memoir by comedian Lindy West, in which she touches on the harassment she faced as an unapologetic fat woman online.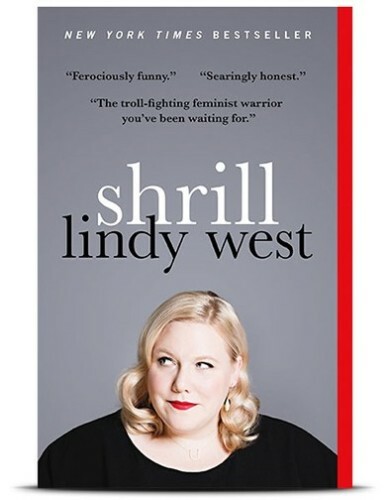 "I was eating 30 rape threats for breakfast at that point (or, more accurately, 'You're fatter than the girls I usually rape' threats)," she writes in this memoir. "No one could touch me any more."
It's not all doom, gloom and grim reality, mind – she also writes about her love for her husband, as well as gas stories on puberty and her take on body image.
The Daily Show with Trevor Noah / YouTube
Can't see the video? Click here.
How is the series going to work, then?
Shrill is a single-camera comedy exploring "the story of Annie, a fat young woman who wants to change her life, but not her body". Annie doesn't want to change her body or lose weight in order to fit into the expectations of the world around her.
Niiiiiiiice. With any luck, maybe art will start imitating life soon?
Who's in it?
Elizabeth Banks is on board as executive producer. Aidy Bryant – of Saturday Night Live fame – is set to play the lead character, Annie.
SIPA USA / PA Images Elizabeth Banks SIPA USA / PA Images / PA Images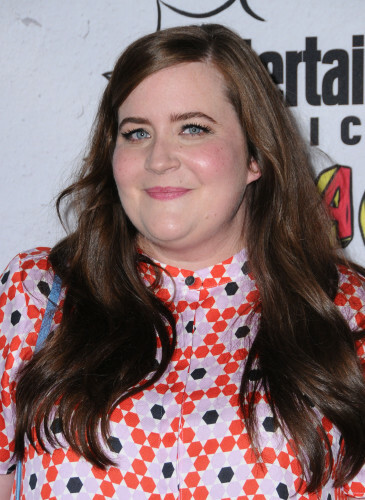 Birdie Thompson Aidy Bryant Birdie Thompson
"I read Shrill a couple summers ago and when I read it, I loved it," Bryant told BuzzFeed News. "After that, I heard Elizabeth Banks optioned the book.
I called my agents and asked what are they doing with that, and my agents were like, 'It's weird you just called because they just called us about you and said you were their first choice.'"
"I think a lot of times fat female characters are really cutesy and not always fully rounded sexual beings or their sexuality isn't treated with any dignity [...] I think we're realizing the more diverse television can be the better it is to get different perspectives," Bryant said.
Lolly Adefope, Luka Jones, Ian Owens and John Cameron Mitchell are also on board
Are we ever going to be able to watch it, though?
Fair point. You can't access Hulu unless you live in the US. Well, not legally anyway, and we certainly won't be encouraging you to partake in illegal activity.
However, The Handmaid's Tale is also a Hulu original series, and the rights were promptly snapped up by RTÉ and Channel 4 for airing here. So, maybe if audiences make enough noise about it, we can continue to see fat protagonists on the small screen.
DailyEdge.ie will keep you posted in the meantime. 
DailyEdge is on Instagram!