ANYONE WATCHING RTÉ news last night will know that it was delayed for what seemed like FOREVER (it was ten minutes).
The sound desk in the news studio crashed so everyone had to be moved, leaving them with no autocue, backdrops, fixed cameras and a general sense of panic.
The true hero, was Eileen Dunne. Once they finally got going, it appeared that the autocue was down too, or else Eileen was just very fond of the new studio's tables.
Look, SHEETS. So old school.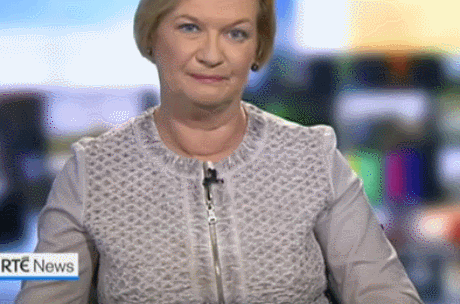 But she kept it together and was hailed a hero.
Or ten?
Just take a look at the relief on her face when she got to wrap it up.
The suffering will be worth it for her newfound legendary status.