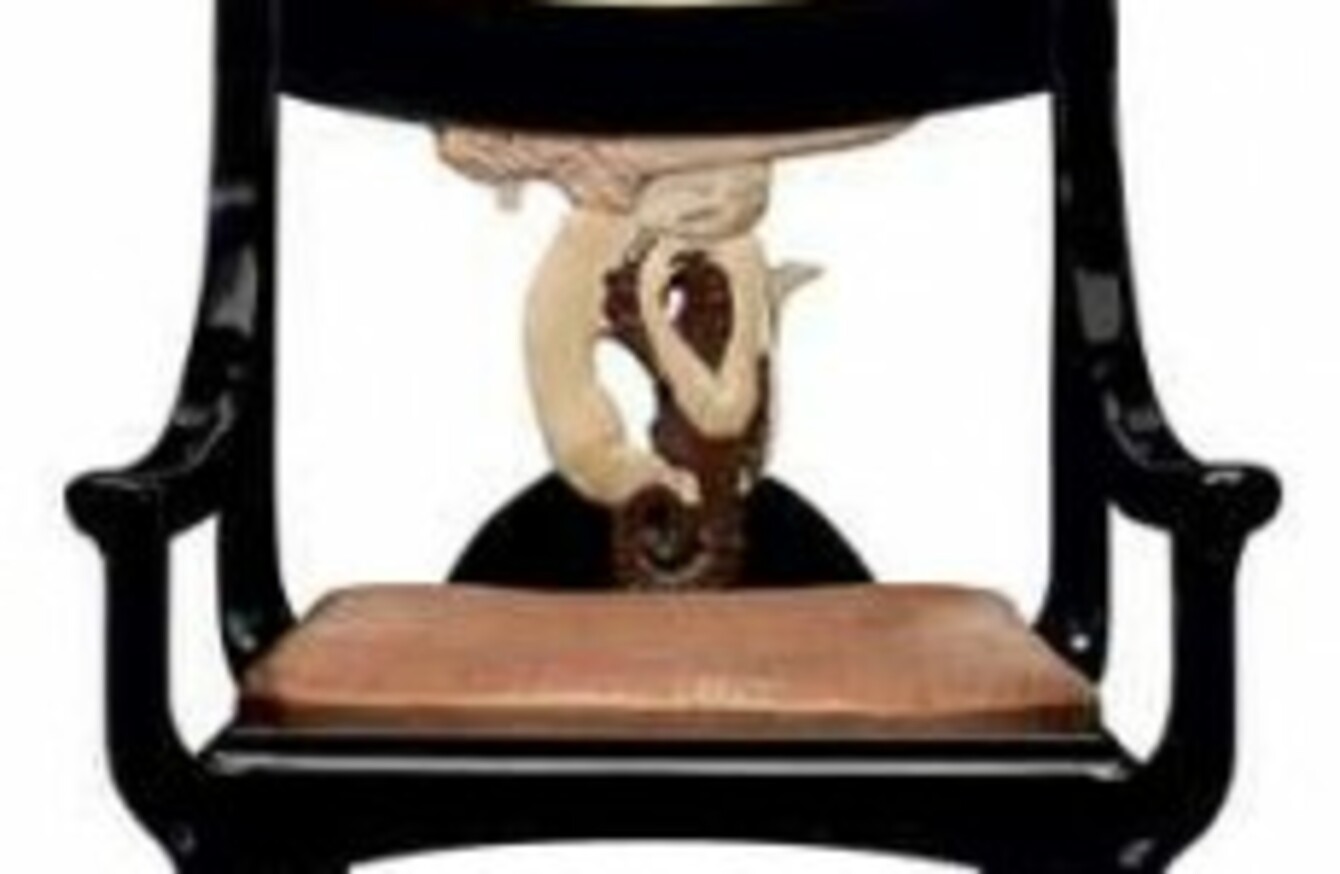 Image: Christies.com
Image: Christies.com
AN ARMCHAIR AND PAINTED wood screen designed by Ireland's Eileen Gray are expected to sell for tens of millions of dollars at auction tonight.
The Irish Times reports that items have a combined estimated of $4m, but could fetch a much higher price.
The two items are being sold by Christie's in New York.
Christie's lists the "lacquered and painted beech armchair", dated between 1917 and 1919, to fetch between $2m and $3m, and the painted wood screen from 1923 (below) is estimated to fetch up to €1m.
A chair designed by Gray and owned by late designer Yves Saint Laurent sold for €21.9m in Paris last year, which Bloomberg reports is the most received for a work of 20th century design at auction.
Antiques and Art Ireland reports that a special Art Deco collection which includes Gray's work is due to be sold in March in Paris, also by Christie's. That collection, known as the Gourdon Collection, is estimated to take between €40m and €60m.
Born in Co Wexford in 1878, Gray became an architect and lived in France for years before her death in 1976 in Paris. Her work is commemorated in a permanent exhibition in the National Museum at Collins Barracks. Christie's writes of the designer:
Miss Gray was a visionary who found only limited understanding and appreciation among her contemporaries, but she is justly hailed today for her sensitive and individualistic translation of Modernist ideals into truly engaging and memorable designs.