IRELAND'S BIGGEST ANIME convention, Eirtakon, is taking place in the Croke Park convention centre this weekend.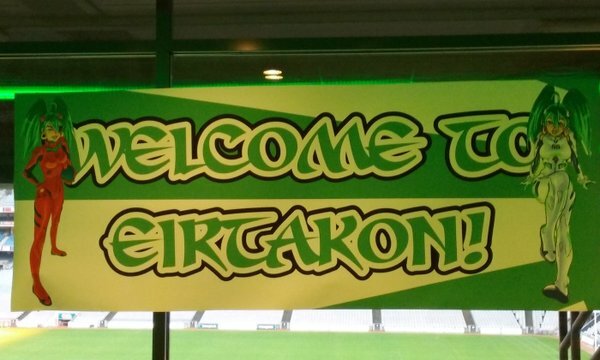 Attracting thousands of anime lovers and cosplay fanatics, the event runs over three days and hosts a range of panels, gaming competitions and costume contests. Anime fans, they take their cosplay seriously.
SO convincing are the costumes, there's a special checkpoint upon entering the building to ensure the weaponry attached to some of the costumes were in fact fake.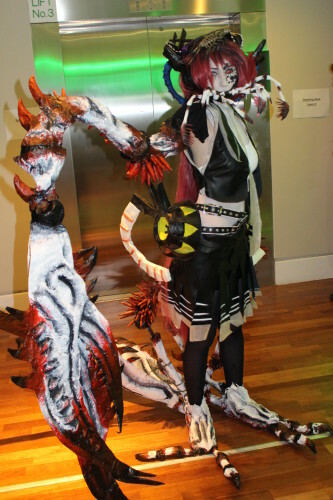 The event, ran by Anime and Manga Society of DCU, keeps getting bigger and bigger. Starting off in 2005 with just 500 attendees, it now has over 3,000 fans attend from all over the country to take part in gaming competitions and social events such as cosplay blind date and 'speed friending'.
Predator(i)
The event itself feels like a big friendly party fuelled on Monster energy drinks, with a thick saccharine sweet smell in the air thanks to stalls lining the halls selling bubble tea and candy floss.
The main message was nerd out, and nerd out unashamedly.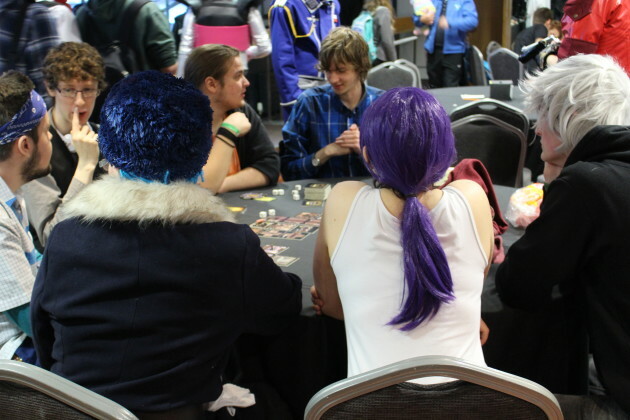 You couldn't walk around without stopping in your tracks to admire a costume. And none of these were store bought, either.
Ruairi McAlinden as Buddy the Elf and Megan McLaughlin as Belle
Four-year-old Nathan McNally does his best Batman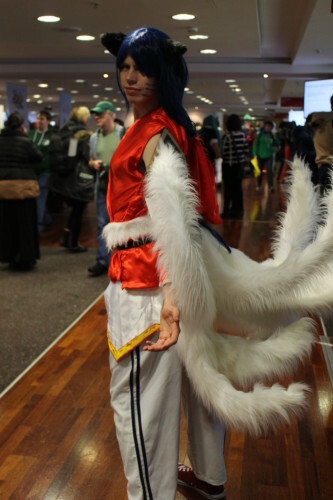 Glenn, dressed as League of Legends Ahri
Some of the cosplayers are more seasoned that others, with Loki Claire a bit of a cosplay veteran and a costume designer in her own right. Others, like Wayne Smyth aka Two Face, get the best results with some well-executed makeup.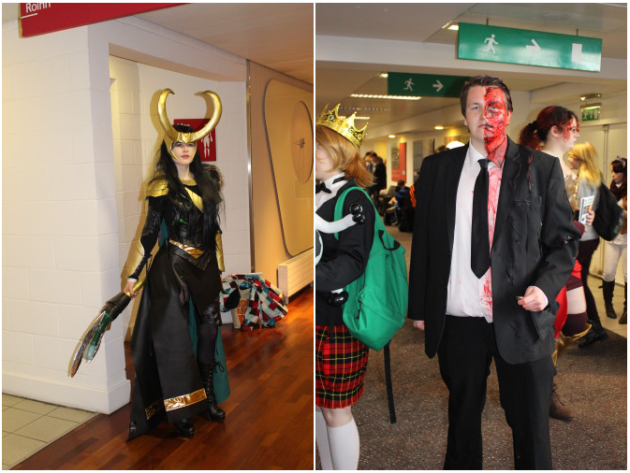 Alan Coyle from Navan fashioned his costume, a Mandalorian Warrior from Star Wars, especially for the con.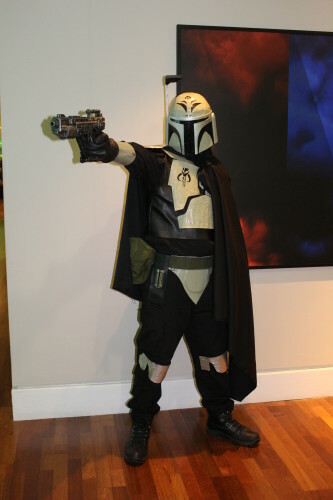 He got the inspiration online, and everything is completely home made, he tells us "the helmet is just a bucket I bought from the pound shop and paper mesh". He comes to the convention every year.
There's not much nerd culture elsewhere in Ireland, I come here every year, it's great to see all the different costumes and everyone is so friendly.
The sense of community can't be ignored, people stop each other for photos or simply to pass compliment. A Darth Vader walking ahead stopped in his tracks to duel with a stranger Sith, noticing his lightsaber.
Friends Ciara, Kevin and Rebecca came as their favourite characters–Poison Ivy, Loki from Fairy Tail, and Harley Quinn.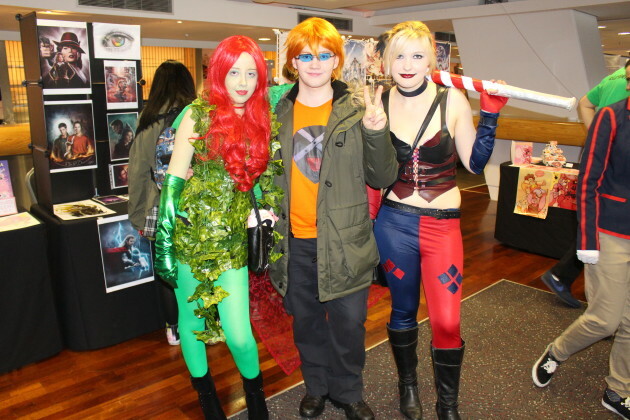 They're at the con for their love of dressing up and the friendly atmosphere.
We just love anime characters and dressing up as our favourite characters. Everyone is so friendly here.
For the most part it's just been meeting a load of people that are very likeminded, I haven't been to much panels yet but I mostly come for the people, it's such good fun.
The panels themselves are on topics such as confidence in cosplay or starting a YouTube channel, and each are full to the brim.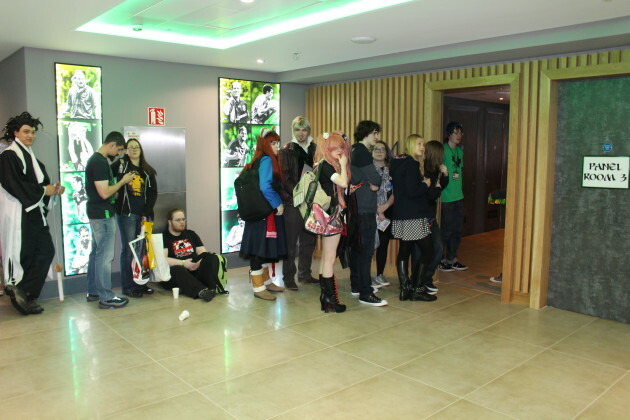 Basically this is nerd heaven.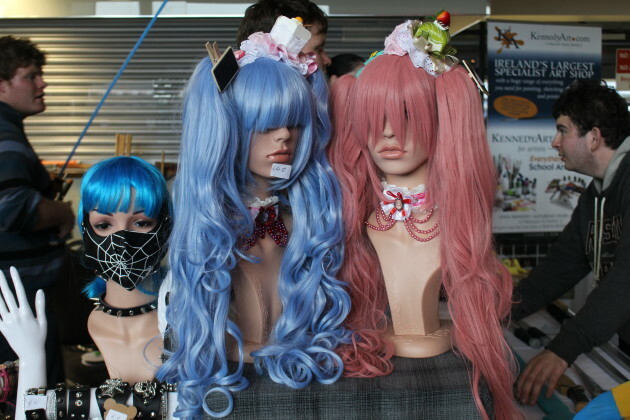 The con also gives local comic book artists a place to show off their work and sell their crafts. You can buy a pre made comic or ask the artist to sketch you there and then.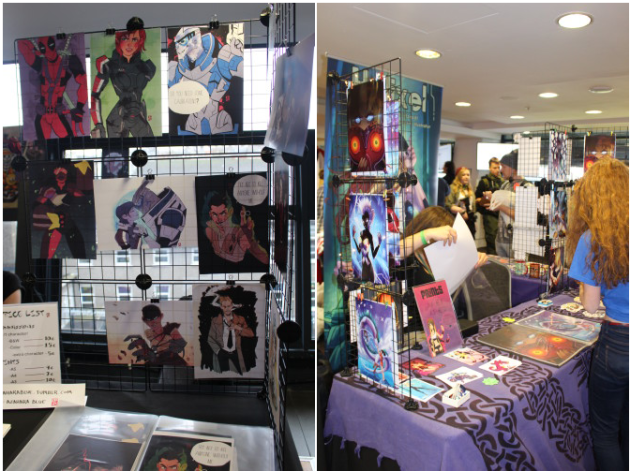 Come as dressed as a comic book character, leave as a literal one. The dream come true.