SEÁN TYRRELL IS 20 years old, and an independent candidate for Dublin North-West in the upcoming local election.
Taking part in any election is expensive, so Seán is clearly exploring all his options in terms of fund-raising.
The young man, who describes himself as a community activist on his Facebook page, is selling his PS3, along with a games and accessories to raise for his campaign.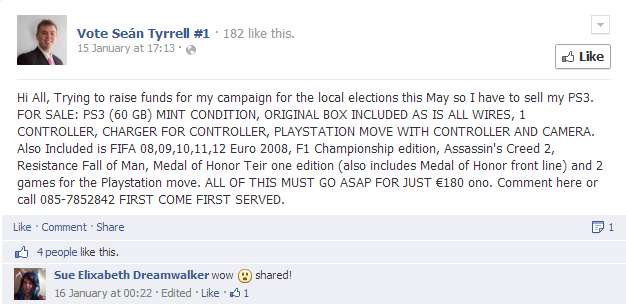 That's got to be a first.
Young people today, eh?