EACH WEEK, WE'LL be taking a peek into some of our faves' makeup bags to see their must-have products, because we're nosey. This week, it's the turn of Elizabeth Rita. Elizabeth has previously worked with a host of A-list celebs including James Corden, Sam Smith, Rita Ora, Jamie Redknapp, David Walliams, and Geri Halliwell to name but a few. She's also worked on many high-profile TV shows including The Voice UK, Britain's Got Talents, the BAFTAs and the Brits.
You can follow her on Instagram here and view some of her work below.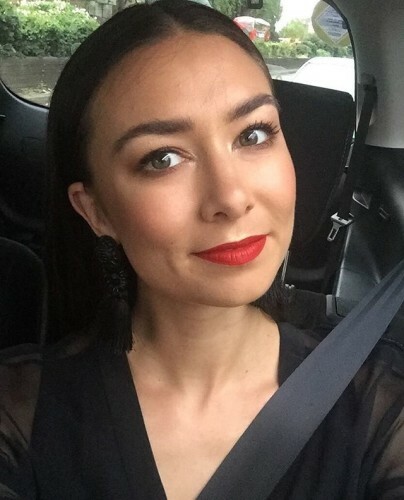 Elizabeth Rita / Instagram Elizabeth Rita Elizabeth Rita / Instagram / Instagram
Her earliest makeup memories
"One thing is for sure I have always loved makeup. My earliest memory is going to the fancy-dress box & putting on my high-heeled click clack shoes, my favourite sleeping beauty dress and raiding my mum's makeup bag.
My mother has always been very glamorous & I think that's where my signature look of a bold red lip and lots of mascara stems from."
Her makeup bag and what's inside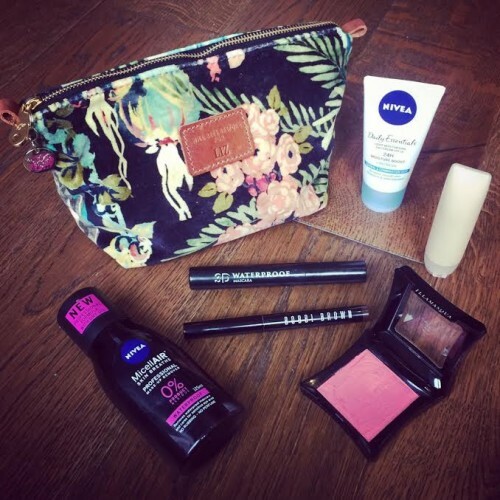 "I have just come back from a wonderful honeymoon, so I thought I would share with you my travelling beauty bag of tricks. I only take the absolute essentials with me so I can have it as hand luggage, I wouldn't want this bag of goodness disappearing in the hold, that's for sure!
"Whether I am on holiday or just meeting a friend for coffee, I enjoy having a bit of a make-up detox from time to time and embrace the 'almost' natural look, these are my key products to help me along the way."
Nivea Daily Essentials Light Moisturising Day Cream
"This is a lovely light moisturiser, it hydrates the skin leaving it lovely and smooth and sits perfectly underneath any makeup."
Bioderma Photoderm Nude Touch SPF 50 Natural Tint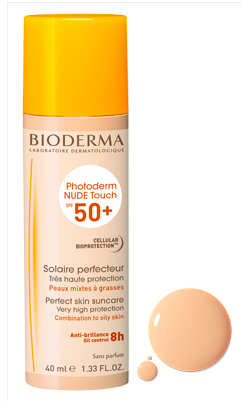 This is my favourite newbie, I was introduced to this by another makeup artist, she very sweetly decanted some ready for my honeymoon & said it will rock my world. She is correct, this natural matt tint is beautifully lightweight and can be applied with your fingertips. It looks like skin and gives you and amazing natural complexion both in real life and in photos and the pièce de résistance, its SPF 50.  
Illamasqua cream blusher in 'Dixie'
I love the colour of this peachy cream blusher, perfect for evening or daytime and the creamy consistency gives you that dewy glow that everyone wants. I not only use it on my cheeks but also on my lips to add a pop of colour which ties everything together.   
Bobbie Brown Long-Wear Shadow Stick in 'Bark'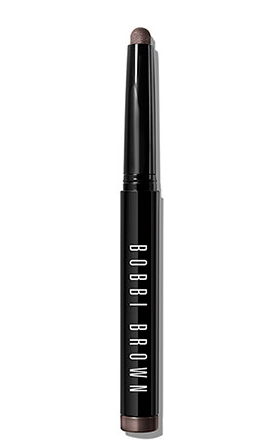 "When I am out and about or on holiday, I don't want to carry lots of brushes with me, they take up too much room. So when it comes to eyeshadows I love Bobbie Brown's shadow sticks. I use the stick like a crayon, over my eyelids and blend in with my fingertips, it's just so easy. 
Chelsea Boutique 3D waterproof mascara in 'Black'
"This is a must, waterproof mascara that actually wont budge. It really is my go-to, whether you are a bride, on a night out or running a marathon, this stuff stays. 
Nivea MicellAIR Skin Breath Professional Make-Up Remover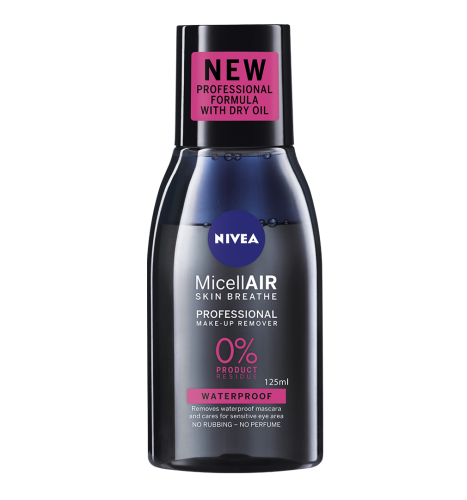 "You wouldn't think this is the most important product but I wont leave the house without it. It has so many uses, I start everyday by cleansing my face with it, I adjust any little makeup mishaps or quick changes using a cotton bud on the go & at the end of the day it removes everything from waterproof mascara to full-on glitter. It is such good value, every makeup artist should have it in their kit and every woman should have it in their handbag." 
DailyEdge is on Instagram!