EEEK! ELLEN DEGENERES was sweatin' on her show this week, after she accidentally introduced Jenna Dewan by her old last name.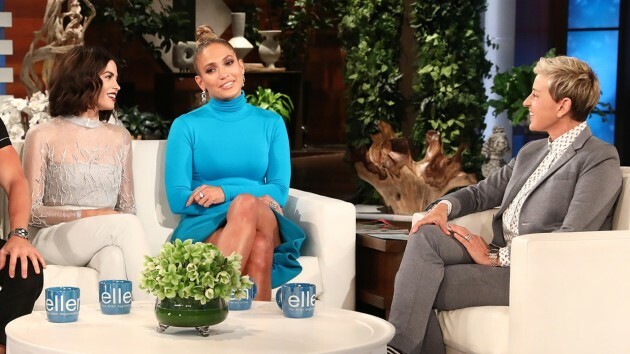 Having just interviewed Jennifer Lopez about their new show World of Dance, she called out Jenna as 'Jenna Dewan Tatum' – the name she went by prior to her split from husband Channing Tatum.
Still not over it, tbh.
Clearly upset by the blunder, DeGeneres later apologised to Dewan, as Lopez reached over to hold her co-star's hand.
"I have to say, before we go to break, I'm so sorry," the 60-year-old host said.
I introduced you and it was such a habit, and I have to say the way that you and Channing are handling everything is beautiful for your daughter and the statements have been great. I apologise. I just have known both of you for so long, and I'm so used to saying…"
Keep diggin', Ellen.
Dewan was a pro though – smiling graciously and saying: "Honestly, thank you and everybody for all the love and support. It's truly, so amazing. It's all love!"
DailyEdge is on Instagram!