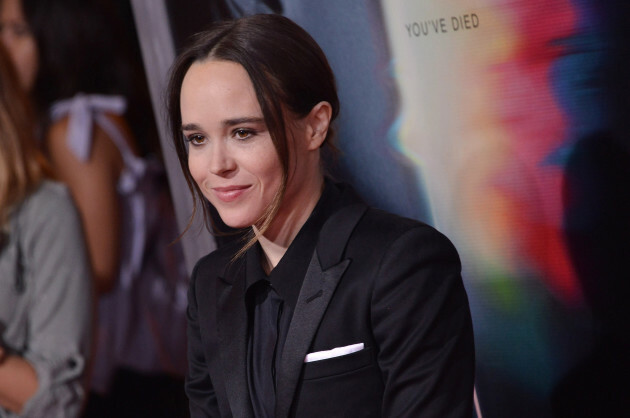 SIPA USA / PA Images SIPA USA / PA Images / PA Images
ELLEN PAGE HAS become the latest high profile Hollywood star to come forward with allegations of sexual harassment in the film industry.
In a long Facebook post shared on her verified page this evening, the 30-year-old Canadian actress began by detailing her experience on the set of X Men: The Last Stand as an 18-year-old. She alleges that director Brett Ratner – who made the news last week following high profile sexual misconduct allegations – "outed" her on set.
The post begins:
"You should fuck her to make her realize she's gay." He said this about me during a cast and crew "meet and greet" before we began filming, X Men: The Last Stand. I was eighteen years old. He looked at a woman standing next to me, ten years my senior, pointed to me and said: "You should fuck her to make her realize she's gay." He was the film's director, Brett Ratner.
I was a young adult who had not yet come out to myself. I knew I was gay, but did not know, so to speak. I felt violated when this happened. I looked down at my feet, didn't say a word and watched as no one else did either. This man, who had cast me in the film, started our months of filming at a work event with this horrific, unchallenged plea. He "outed" me with no regard for my well-being, an act we all recognize as homophobic. I proceeded to watch him on set say degrading things to women. I remember a woman walking by the monitor as he made a comment about her "flappy pussy".
Ratner vehemently denied "the outrageous derogatory allegations" last week, and has yet to respond to these particular incidents described by Page.
HT HT
Page went on to describe the impact the comment had on her:
This public, aggressive outing left me with long standing feelings of shame, one of the most destructive results of homophobia. Making someone feel ashamed of who they are is a cruel manipulation, designed to oppress and repress. I was robbed of more than autonomy over my ability to define myself. Ratner's comment replayed in my mind many times over the years as I encountered homophobia and coped with feelings of reluctance and uncertainty about the industry and my future in it.
She goes on to outline her wider experiences in the industry:
I have been a professional actor since the age of ten. I've had the good fortune to work with many honorable and respectful collaborators both behind and in front of the camera. But the behavior I'm describing is ubiquitous. They (abusers), want you to feel small, to make you insecure, to make you feel like you are indebted to them, or that your actions are to blame for their unwelcome advances.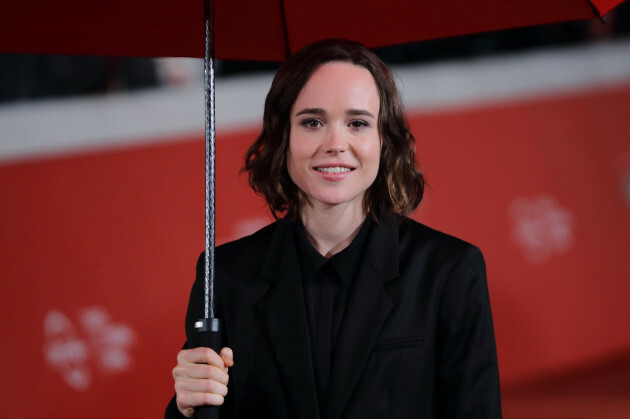 Evandro Inetti Evandro Inetti
Ellen's essay, which is going viral on Facebook, then described another incident when she was 16 with an unnamed director as well as a crew member:
When I was sixteen a director took me to dinner (a professional obligation and a very common one). He fondled my leg under the table and said, "You have to make the move, I can't." I did not make the move and I was fortunate to get away from that situation. It was a painful realization: my safety was not guaranteed at work. An adult authority figure for whom I worked intended to exploit me, physically. I was sexually assaulted by a grip months later. I was asked by a director to sleep with a man in his late twenties and to tell them about it. I did not. This is just what happened during my sixteenth year, a teenager in the entertainment industry.
She acknowledged the power that she now has in the industry, and references those no longer here to tell their story:
Look at the history of what's happened to minors who've described sexual abuse in Hollywood. Some of them are no longer with us, lost to substance abuse and suicide. Their victimizers? Still working. Protected even as I write this. You know who they are; they've been discussed behind closed doors as often as Weinstein was. If I, a person with significant privilege, remain reluctant and at such risk simply by saying a person's name, what are the options for those who do not have what I have?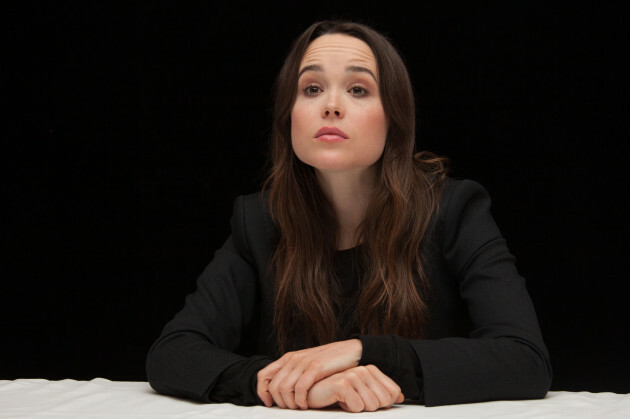 HT HT
In a wide-ranging, passionate piece of writing Ellen described how it's not so easy for others less privileged to come forward:
Let's remember the epidemic of violence against women in our society disproportionately affects low income women, particularly women of color, trans and queer women and indigenous women, who are silenced by their economic circumstances and profound mistrust of a justice system that acquits the guilty in the face of overwhelming evidence and continues to oppress people of color. I have the means to hire security if I feel threatened. I have the wealth and insurance to receive mental health care. I have the privilege of having a platform that enables me to write this and have it published, while the most marginalized do not have access to such resources.
A section that is garnering a lot of attention is when she describes how making a film with Woody Allen was an "awful mistake":
I did a Woody Allen movie and it is the biggest regret of my career. I am ashamed I did this. I had yet to find my voice and was not who I am now and felt pressured, because "of course you have to say yes to this Woody Allen film." Ultimately, however, it is my choice what films I decide to do and I made the wrong choice. I made an awful mistake.
She finished on a powerful note:
This is a long awaited reckoning. It must be. It's sad that"codes of conduct" have to be enforced to ensure we experience fundamental human decency and respect. Inclusion and representation are the answer. We've learned that the status quo perpetuates unfair, victimizing behavior to protect and perpetuate itself. Don't allow this behavior to be normalized. Don't compare wrongs or criminal acts by their degrees of severity. Don't allow yourselves to be numb to the voices of victims coming forward. Don't stop demanding our civil rights. I am grateful to anyone and everyone who speaks out against abuse and trauma they have suffered. You are breaking the silence. You are revolution.
You can read the full essay here, and it's already making waves. Fellow X Men actress Anna Paquin has backed up her version of events

@AnnaPaquin @AnnaPaquin
While segments from the post are being shared widely this evening
DailyEdge is on Instagram!