#SPONCON (SHORT FOR sponsored content) is big business these days.
It's also deeply embarrassing as these #ads show us.
1. The time Audrina Patridge announced her pregnancy through a sponsored tweet and hashtagged it #ad
Chilling.
2. When Hillary Duff posed with a single Uno card and claimed to be #Wild4Uno.
3. When both Kourtney and Kim Kardashian urged their Twitter followers to avail of $6 for Lincoln Lawyer
Gotta love a McConaughey movie.
Convincing.
4. When Rita Ora claimed that a can of Coke was her "style inspo".
Your honour, she's reaching.
5. When Melissa Joan Hart spilled milk all over her damn house to demonstrate the effectiveness of kitchen paper.
Melissa.
6. When Jeremy Piven posted this thrilling (read: humiliating) avocado #sponcon.
What would Ari Emanuel think?
7. When Naomi Campbell posted this ad… but neglected to remove the "Could you put something like…" part.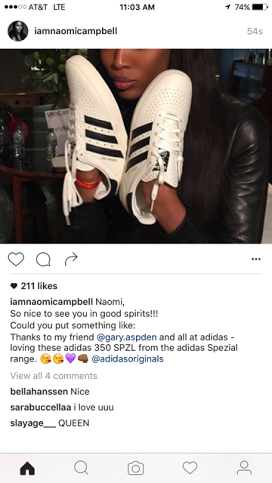 8. When Blac Chyna pretended that she was drinking this dodgy fitness tea.
You're fooling nobody, Chyna.
9. When Little Mix were forced to flirt with Cornettos.
Little Mix / Twitter Little Mix / Twitter / Twitter
(If you can't see the video, please click here.)
10. When Made in Chelsea's Binky banged out this sponsored tweet for wet wipes.
#StickyFingers
11. When Adrian Grenier posed with a bouquet of kale and encouraged followers to "take a veg selfie"
Sentences that would have made no sense ten years ago: take a veg selfie.
12. "When the biggest need the baddest to do work, I answer the call."
Okay, Conor.
13. Where did you order the pizza, Eva?
14. When Nicole Scherzinger claimed that "a beauty vitamin" named Perfectil was the secret to her radiant skin and hair.
This photo says, "I know this is bollocks, but at least I'm getting paid."
15. And finally… when Paris Hilton aligned herself with Lidl.
Oh, how the mighty have fallen.
DailyEdge is on Snapchat! Tap the button below to add!