YOU'D BE HARD pressed to find someone who hasn't been effected by cancer in some way or another. But what do you even say when you discover a loved one is going through it?
Emily McDowell, a former creative director, decided to create a range of cards to help you find some words. McDowell herself went through nine months of chemo to beat Stage 3 Hodgkin's lymphoma at just 24.
She's now cancer free at 38, and wanted to help people who didn't know how to talk to her when she was battling the disease. She launched a greet card line, Support For Serious Illness, and their brutally honest slogans have been lighting up the internet today.
Writing in her blog, Emily explained the reasoning behind the line:
Most of us struggle to find the right words in the face of a friend or loved one's major health crisis. It's a really tough problem; someone we love needs our support more than ever, but we don't have the right language for it.
I created this collection of empathy cards for serious illness because I believe we need some better, more authentic ways to communicate about sickness and suffering. 'Get well soon' cards don't make sense when someone might not.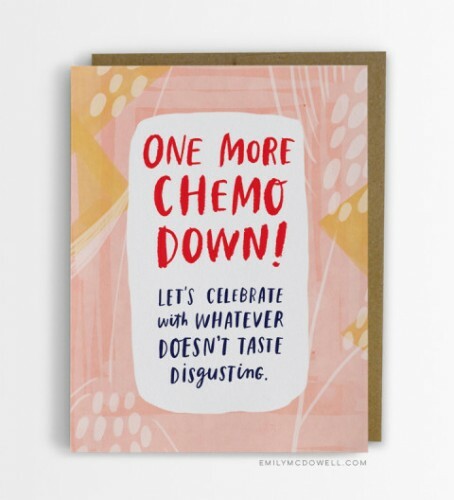 Emilymcdowell Emilymcdowell
However, she's not being too blunt about things, saying:
A "f*ck cancer" card is a nice sentiment, but when I had cancer, it never really made me feel better. And I never personally connected with jokes about being bald or getting a free boob job, which is what most 'cancer cards' focus on.
Nope, these are so much better.
Emilymcdowell Emilymcdowell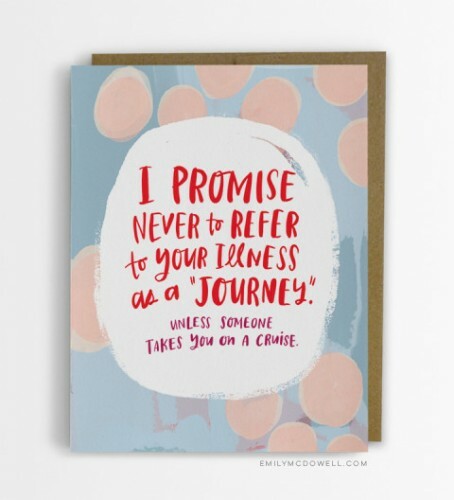 Emilymcdowell Emilymcdowell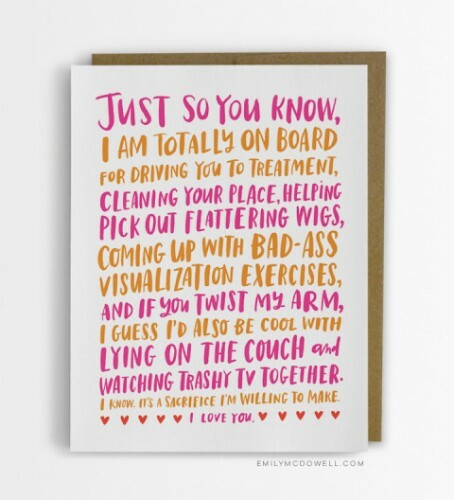 Emilymcdowell Emilymcdowell
Emilymcdowell Emilymcdowell
You can buy the cards over on Emily's website.