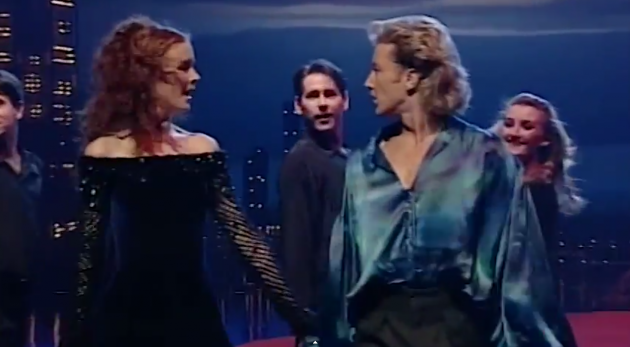 IF YOU'RE AN Irish person older than 25, the chances are you have memories of the 1994 Eurovision Song Contest in Dublin.
Twenty years ago today, the world's eyes (OK, Europe's eyes) were on the old Point Theatre in Dublin.
You remember Riverdance and Rock 'n' Roll Kids. But do you remember these?
1. It opened with a series of people wearing giant plastic heads of Irish celebrities
Including Bono, Jack Charlton, Bob Geldof, Sinead O'Connor…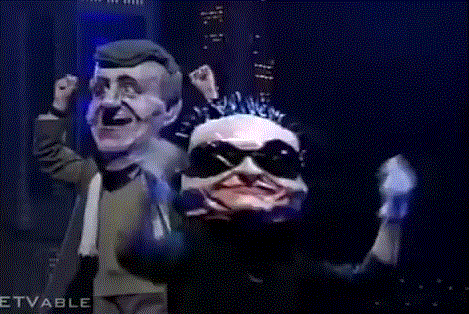 And Brendan Behan shaking his tush for some reason.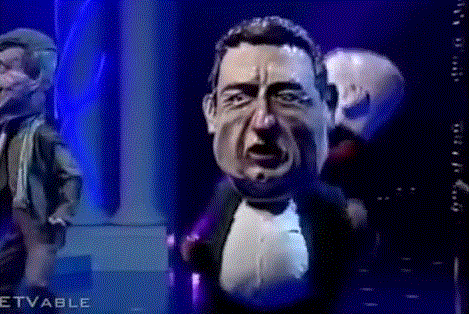 2. Alongside Gerry Ryan, it was hosted by rising RTÉ star 
Cynthia Ní Mhurchú
Also the star of a million teenage boys' wildest dreams.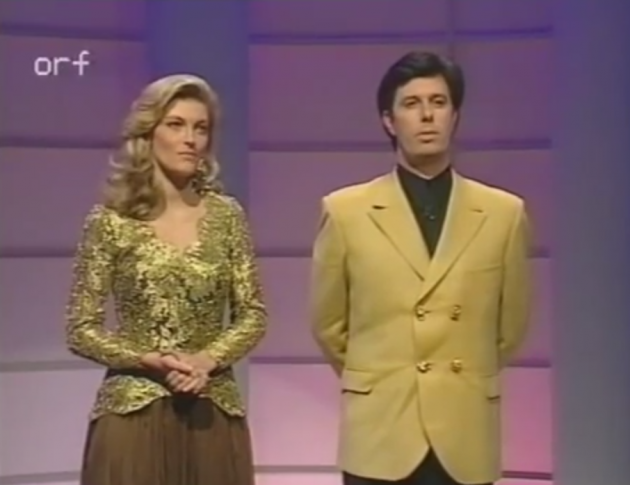 She later left the world of entertainment completely to become a barrister. It's not known if this was a Eurovision-related decision.
3. They made probably the glitziest entry in Irish showbiz to date
On a giant moving bridge dropping from the roof of The Point with fireworks. No biggie.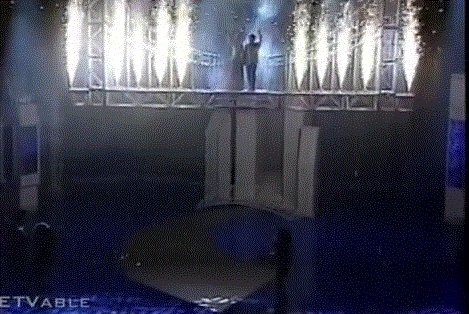 4. Obviously, Riverdance was a massive hit
setheurovision94 / YouTube
(starring Michael Flatley's heaving chest)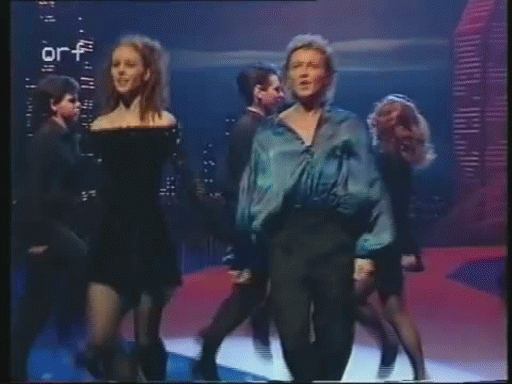 5. But Riverdance was actually inspired by the interval act for the 1981 contest, which Ireland also hosted
That was a piece of quite sedate traditional music called TimeDance – also composed by Bill Whelan. But you can hear the similarity:
senzate81 / YouTube
6. After the contest, Ireland was one of the few countries in which Wet Wet Wet's Love Is All Around didn't make it to number one in the charts
Because Riverdance entered them at #1 the week after the contest, and stayed there for four months.
SweetyCherryO / YouTube
7. Also, a number of serious thinkers have argued that Riverdance was a genuine factor in Ireland's economic revival in the 1990s
Like this one, and this one. The exact influence of Michael Flatley's heaving chest remains unknown.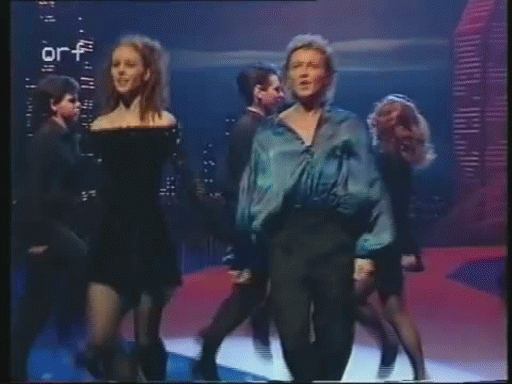 8. After the interval, Gerry Ryan made the wise decision to change out of his yellow jacket.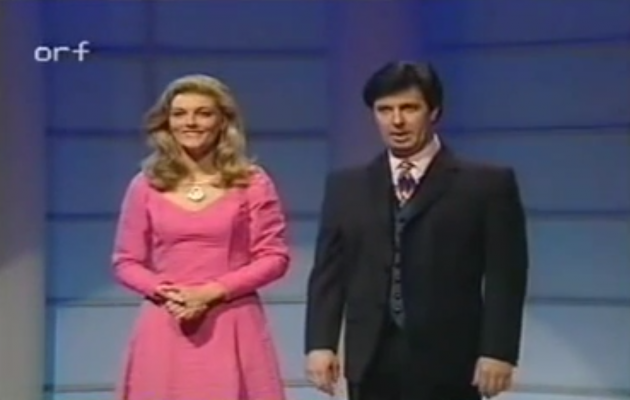 9. Polish entrant Edyta Górniak caused a minor scandal by singing in English during the dress rehearsal
Which was against the rules, because the dress rehearsal was the version shown to juries who selected the winner until 1997.
e-gorniak.com Edyta Górniak / YouTube
However, only six countries complained – it would have taken 13 for her to be disqualified. She went on to come second.
10. It was the first contest ever to feature satellite voting, so you could SEE PEOPLE IN OTHER COUNTRIES
Which was pretty amazing, obvs.
11. But of course, the deserving winner was Paul Harrington and Charlie McGettigan's Rock 'n' Roll Kids
Euroencyclopedic / YouTube
Now we never seem to rock and roll anymore. COME BACK, 1994…
Today is also the anniversary of Gerry Ryan's untimely death four years ago. RIP.