"OH IS THE Eurovision on? Who's singing for us? Have we a hope in hell?" – almost every casual conversation which will take place across the country this week, like annual clockwork.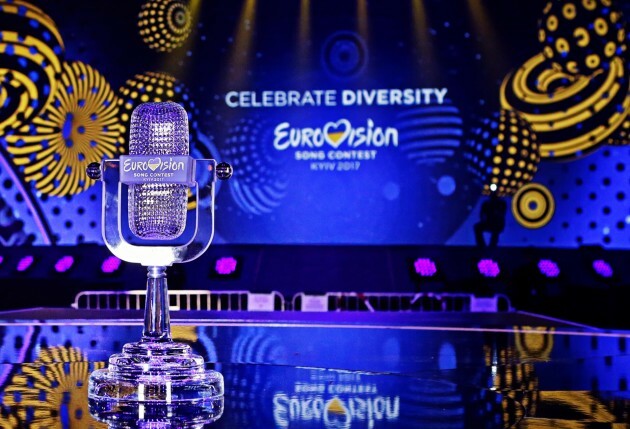 Thomas Hanses Thomas Hanses
Each May, the mighty beast that is the Eurovision Song Contest thunders into a town somewhere on our music-loving continent of Europe and wreaks havoc. But the memory of having to listen to Ragnhildur in Reykjavik reaming off "1 point goes to… 2 points go to…" or enduring three tortuous minutes of Scooch's 'Flying The Flag' still likely swamp everyone's minds when they think of Eurovision.
You see, Eurovision's lost favour with our Western European breed. Now seemingly the preserve of Scandics, Slavics and former Soviets, much of the UK, Ireland and our Western continental neighbours have parted ways or at least attention spans with Eurovision – throwing in the towel when Wogan cried 'fix' and blasted block voting ten years ago.
But that's far from the show that you'll be watching this week. The Eurovision Song Contest of today has blossomed into a global phenomenon with sleek, impressive and polished staging whilst the cheese, kitsch and campness has been toned down but never lost. The honour (or in some people's eyes, misfortune) of hosting this time goes to Kyiv, Ukraine's capital city. Following Jamala's victory in Stockholm last year with "1944″, the city is hosting the music bonanza for a second time, having previously done so in 2005. So why give over a precious Saturday evening to four hours of wind machines, broken English and dancing apes? Let us clear up a few common misconceptions
It's tacky and out-dated
Actually, it's now a very well-oiled machine – thanks mostly to the competent and consistent broadcasters who have hosted in the past few years. The Swedes in particular injected some much-needed polish and professionalism to it, having hosted twice in the past five years (Malmö in 2013, Stockholm in 2016). One of the biggest improvements made by the Swedes is the changes to the voting system. Actually, televoting was only introduced in the late Nineties, so therefore Ireland never actually won any of our record-breaking seven times by public vote at all!
The voting sequence goes on for hours
Following the turn of the millennium, jury votes (made up of six music industry professionals per competing country) and public votes were combined and delivered by nominated spokespeople. Now, they are separate: juries first, delivered by spokespeople at an express rate merely allowing time to declare 'douze points', whilst all of the public televotes are combined in one big package and delivered from lowest to highest. If you thought the voting sequence was boring and drawn out, think again – it's now the most exciting and game changing portion of the broadcast. Just look at 2016's final moments which saw an agonisingly tense head-to-head duel between sworn rivals Russia and Ukraine with only a few votes in the difference.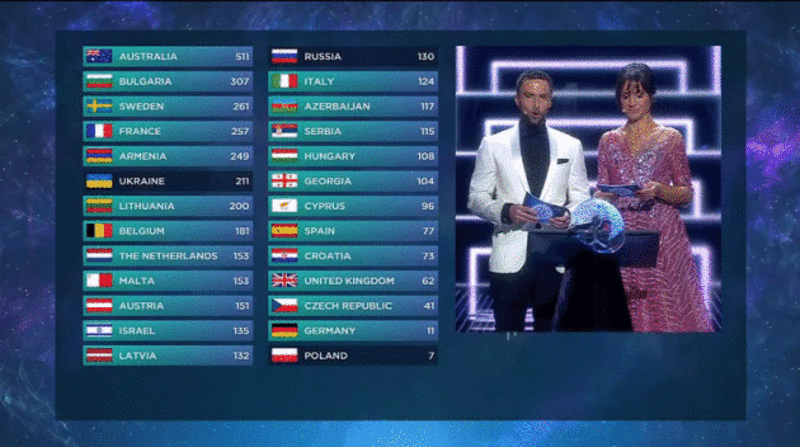 Oh but it's all block voting
Every year we hear this cry. Eurovision wouldn't be Eurovision if there weren't a few votes here and there for neighbouring countries. Ireland will always give points to the United Kingdom; Norway to Sweden; Greece to Cyprus. It's been prevalent since the competition's beginnings in 1956, and usually it's more cultural than political – just look at the Irish charts and see how many British artists are there, our musical tastes are similar. But the results from the contest over the past five years show that the best songs generally do make it to the top. Russia, regardless of their chosen performer, has been booed in the arena for several years yet still manages to sit within the top ten comfortably year on year. Good songs get votes, regardless of where they come from.
It's totally political, isn't it?
Okay, yes. You may have a point, especially where the aforementioned Russia is concerned. There's been serious and well-documented friction about Russia's participation (and subsequent withdrawal) this year. But where national pride, identity and cultural expression is the name of the game, there's always a chance politics can creep in…
The same countries always win
Um, no: Norway, Germany, Azerbaijan, Sweden, Denmark, Austria, Ukraine. That's a quick glance at some of this past decade's winning countries year-by-year. The Contest has darted from north to south, and switched east to west over the past 15 years in particular. Between 2000 and 2017, with the exception of Sweden and Ukraine, no country has won twice.
Tohaomg, Wikimedia commons Tohaomg, Wikimedia commons
It's just Euro trash
Always a subjective one, but in terms of music standards, they have really improved over the years. The battle for victory has gotten tougher and tougher every year. Now the two semi-finals, on Tuesday and Thursday of Eurovision week, wean out weaker entries and make the Grand Final on the Saturday a leaner showdown of the best that Europe offers. As total anoraks, we often relive old contests and frankly, there are moments we're surprised anyone won at all in some years. Many recall the Finnish monster rock band Lordi winning in 2006 as a moment when the contest really fell off the wagon, but watch it all back, and you'll see that they were one of the only memorable entries.
Every year is different and each year is a product of its particular entries. Some years it's clear there's a theme running through the fabric of entries, other years it's a wacky jumble of all kinds of everything. In the past three years we've had Conchita Wurst, an Austrian drag queen with a bona fide Bond theme, Måns Zelmerlöw, a Swedish hunk with interactive visuals, and Jamala, a Ukrainian experimental artist singing powerfully about historical genocide in Crimea. You can't call that same-y.
Of course, you'll always have some beloved Eurovision quirks along the way. Like this year there's a dancing guy in an ape suit for Italy and Romania have a chorus of full-on, key-changing yodelling. But then there's some incredibly polished ballads, particularly boy ballads this year with Ireland's Brendan Murray going directly head to head, in our eyes, with similar male soloists from Bulgaria, Portugal and Australia
DPA / PA Images DPA / PA Images / PA Images
Where did Ireland go wrong?
Irish viewers could have somewhat of a skewed sense of what Eurovision was and what it is today. We won seven times and we're record holding winners, but we've proved dismal in the 21 years since we last won. Jedward were our biggest hope, and that's saying something! Not to mention Sweden is hot on our tails to take that title, with their incredibly popular Melodifestivalen selection process and big names vying to represent each year. In all of Ireland's ego and twenty year-old 'eat our dust' mentality, take a moment to appreciate for the fact that some countries are still, beyond belief, chasing their *first* win, like Portugal (who stand a good chance of changing that this year), Malta and Iceland. Portugal's been vying for the title for over 50 years! They've never managed to come even within the top five finishers. EVER. Jesus wept. Ireland were good once, they've lost the run a bit but even the most outsider chanced countries one year can still come clawing back in another year.
Eurovision is one of the few television events that people watch live these days as we live in a post-broadcast catch-up, Netflix binge generation. So in this age of a somewhat Eurovision renaissance, it's worth us all getting behind it, getting the drinks in, gathering around the TV and shouting with pride for the acts you support whilst giving the 'aul tricolour a wave, too. It's a bit of silly fun and a refreshing departure from the stale, formatted reality singing shows that plague weekend TV. There are any amount of drinking games, bingo cards and sweepstakes to make this annual, international TV phenomenon more than just a "sit-and-watch" type of programme.
Eurovision's transformed from what it was even just a decade ago, forget what you know and give it another go!
Eurovision 2017 takes place tonight on RTE One and BBC One at 8pm.
Russell Alford and Patrick Hanlon, otherwise known as "GastroGays" are food & travel bloggers who are huge Eurovision fans. They're in Kyiv, Ukraine this week for the contest. See more of their travels on Twitter, Instagram or Snapchat, all @GastroGays and at gastrogays.com.