SO YOU GREW up in the country and now you're making the move to the capital. Well we're all about expectation management here at DailyEdge.ie
Here are a few realities about life in the capital that you may have assumed were different.
At first, you're all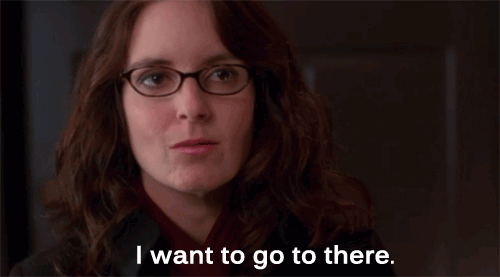 The nightlife will be great.
Of course you expect endless club-nights, banging tunes, glamorous crowds and flowing drinks every night of the week. Sure they're all right beside you now, aren't they?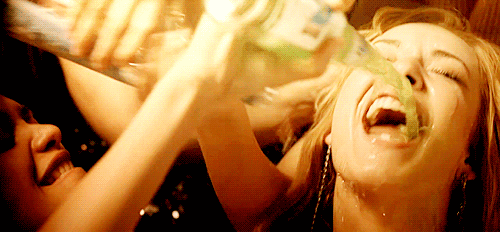 Tumblr/iamfuckedup
The reality? Everywhere is so expensive, you'll refuse to go anywhere with a cover fee while being perfectly happy to pay a fiver for a shot once inside. The free places will be packed–dancing, getting served, fun and toilets are all just a distant rural memory.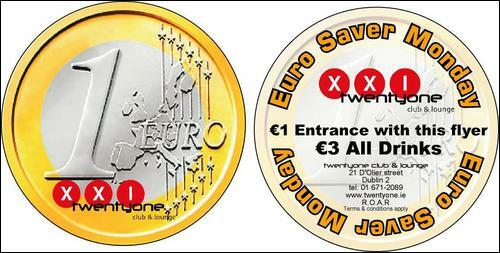 Tumblr/alovelyrebel
I'll constantly go to gigs.
You always found it annoying that bands tend to stay in Dublin when they come to Ireland. But now? All your favourites on your doorstep.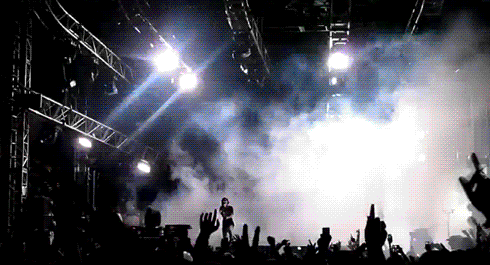 via Tumblr
Anything worth going to will sell out in hours. Fed up, you'll stay home and watch Andre Rieu on Sky Arts again. It'll be like this, except you'll be alone.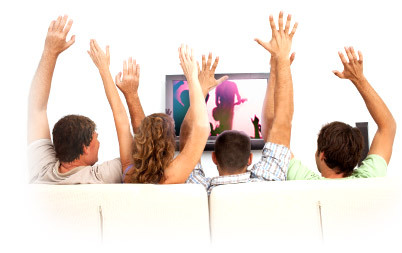 My job will be amazing.
Ah, the big schmoke, a world of opportunity beckons in the IFSC. You'll move up first, worry about a job when you're settled, working 9-5 with good pay and the weekend free to roam.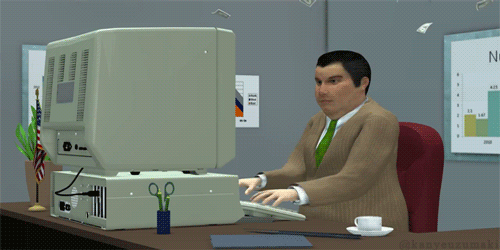 The reality? If you can get something in the first place, you'll work crazy hours, for crap pay. It's grand though, you're nice and near to the airport.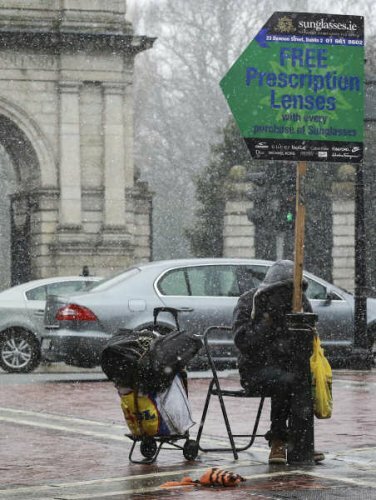 Photocall Ireland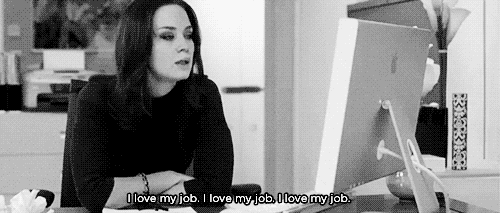 My dating life will be better.
With a higher concentration of people, comes a higher chance of scoring. There's bound to be more to courtin' in the city than being thrown together with Finbarr just because he's the only lad within an hour of your house. It'll be like Sex and the Cathair.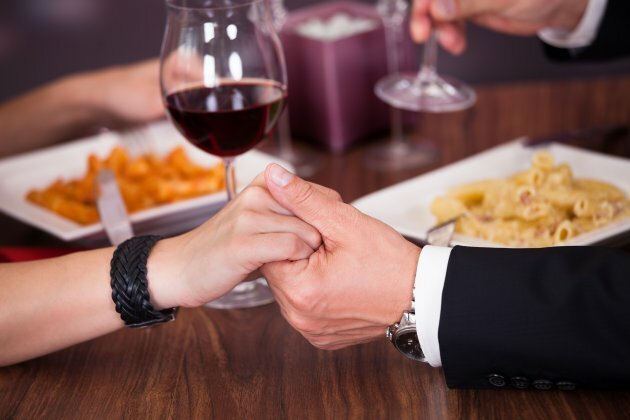 Shutterstock
But with a higher population, comes a higher chance you'll meet the most worrying of creeps as you desperately cruise your Tinder matches.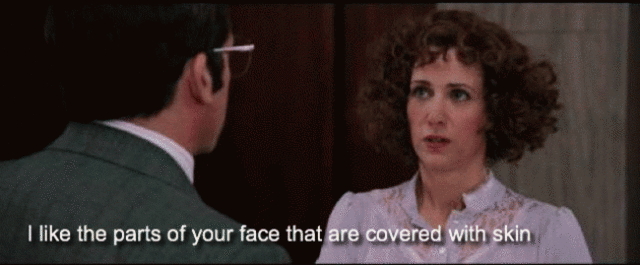 Tumblr/noyoureoutoforder
There'll be so much to do at the weekend.
There's a wealth of outdoorsy things to do in the city at the weekends. Sure Howth is only a Dart ride away, as are the many beaches and locks Dublin has to offer.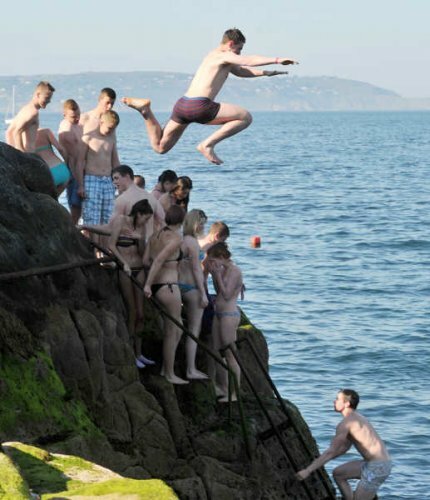 Photocall Ireland
If you're not working – which you most likely will be – you'll be lying across your sofa hungover instead of doing aforementioned outdoorsy stuff. It'll still be raining anyway.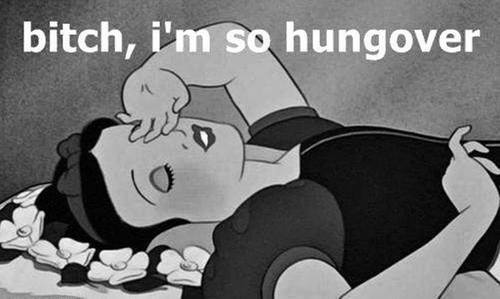 Tumblr/floralbabes
Weekdays will be a pleasure.
Ah weekdays in the capital won't be so bad. After a sprightly stroll to work (you'll live near everything of course), lunch will be reserved for sitting in Stephen's Green with something wonderful from an artisan cafe.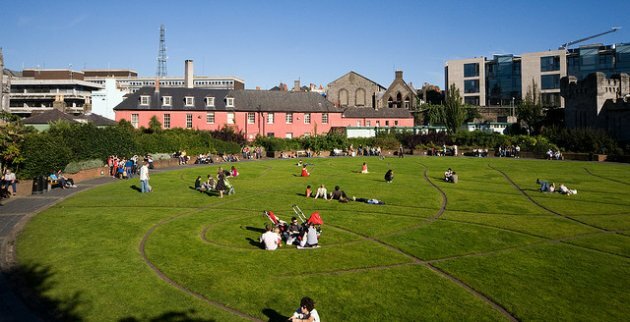 No. The rain, the vicious pigeons, crazy people, wardens shouting at you to keep off the grass–all enough to put you off. You'll end up back at your desk with a badly distributed wrap from the dusty deli around the corner.
Think of all the culture.
Living in Dublin will give you that push to become cultured. The Chester Beatty museum on Thursday, the National Gallery on Friday, maybe a Sunday morning visit to the Irish Writer's Centre. Dublin's wealth of cultural free sheets can be read more on your commute.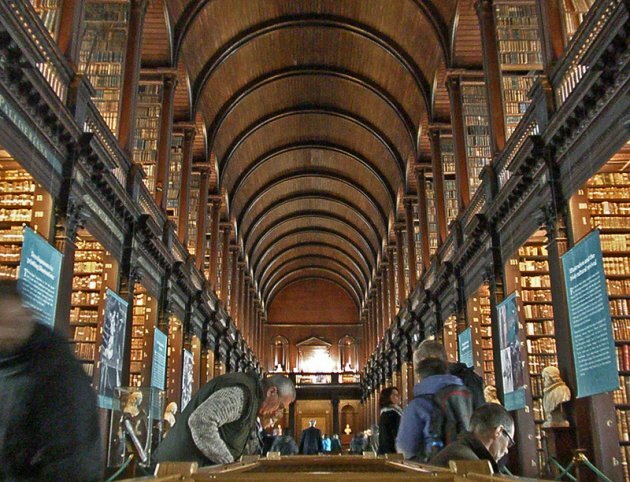 Nah. You'll grab the Metro Herald and flick straight to the missed connections. The only library you'll be visiting any time soon is the pub in the Central Hotel.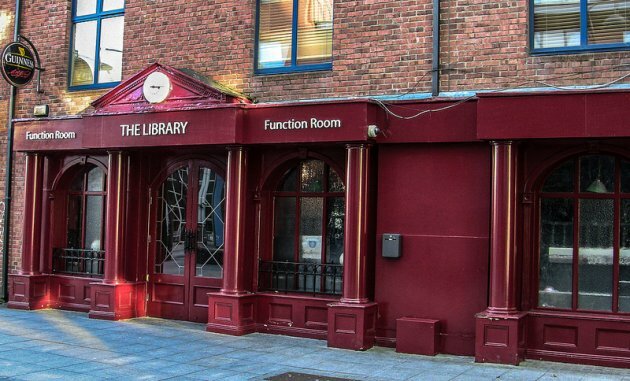 At least the roads will be a lot better.
Goodbye crappy back-roads and 'roads that aren't quite roads but large stretches of gravel'. Dublin's fantastic road network will get you from one side of the city to the next in minutes, potholes and waiting behind tractors are a thing of the past.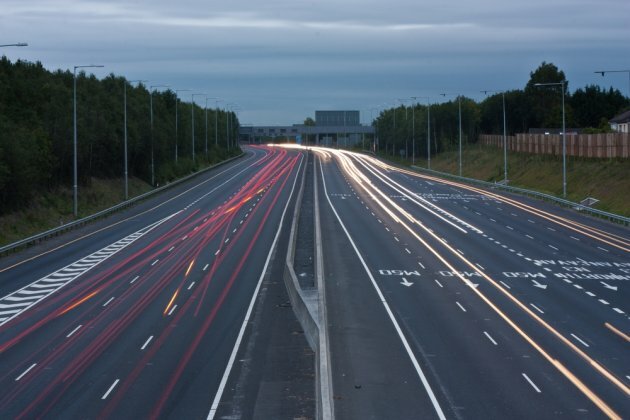 Not only are the roads in rag order, the streets are disgusting too. All's fair game when it comes to bodily functions and Dublin's fair pathways.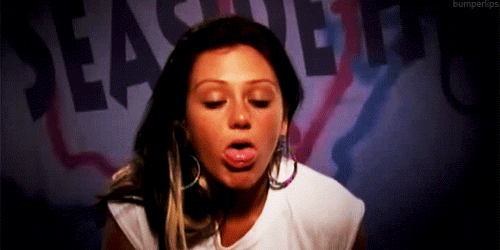 Tumblr/gifs-for-the-masses
… how about the noise levels?
Finally, a chance to sleep soundly with no scary rural noises keeping you awake.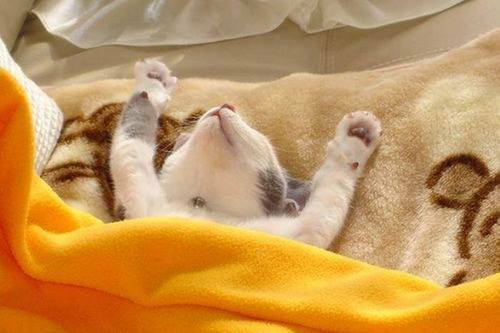 Tumblr/loyola01
Nah. Not unless you can switch off from the sound of sirens, police helicopters, planes going overhead, drunken fights, and grown men outside having 'the banter' by screaming at each other. Night night.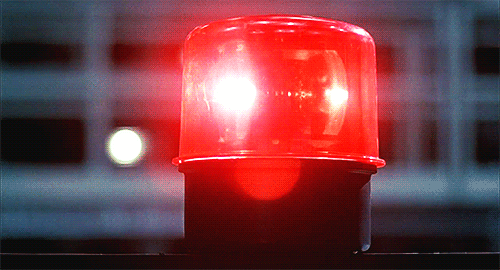 Tumblr/spacecadet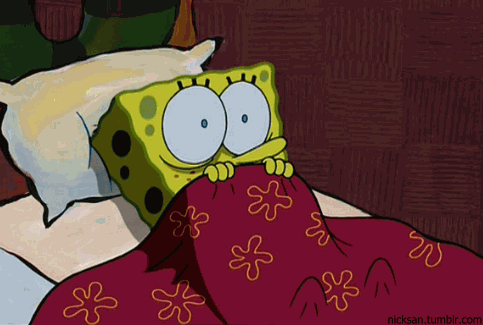 There are so many markets though.
Fresh flowers, fruit, tasty cuisine, antiques and other one-of-a-kind gems are all to be found. You might even start doing your veg shopping there.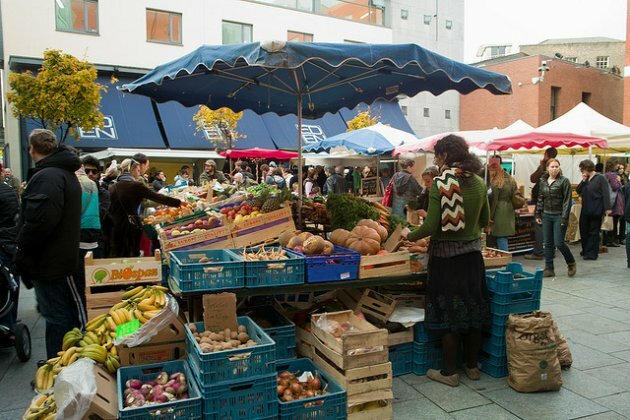 No, you're hungover again. Lidl is way cheaper anyway. There's only so much 'get yisser apples' you can listen to, even if they are two for a euro.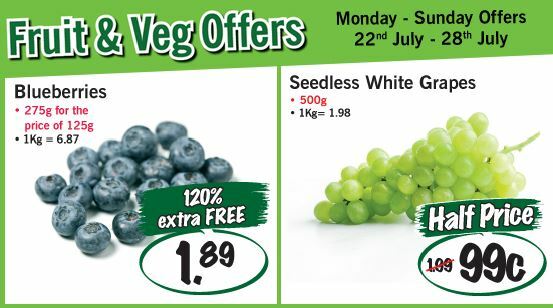 So much new food to try.
With six Michelin starred restaurants in the vicinity, Dublin offers a culinary experience to cater to everyone's needs. Of course, when you live here, you'll try somewhere new every few days.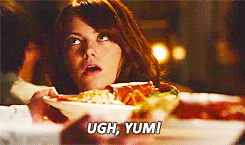 In reality, you'll weep as you stumble, yet again, out of Supermacs on O'Connell Street, feeling dirty and disappointed in what you've become. The closest thing you'll get to ethnic food is Zaytoon after a mad sesh in the Turk's Head.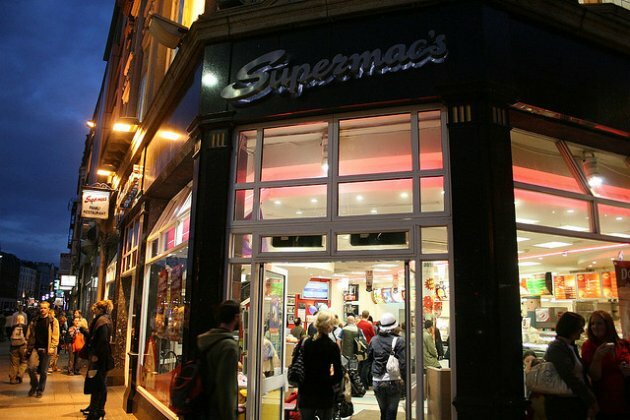 Flickr/jcorrius
The air won't smell like cow manure.
Sure it's 'good, proper, fresh air' but damn it stinks.
Tumblr/jakeasaurus
Think again. Not only will the stench of horse shit dominate the gates of Stephen's Green from the carts, but it will mix with smog, sewers and the smell of hops from the Guinness brewery. Nothing beats the Sunday morning aroma of pee after a particularly liquid-heavy night in the city.
Tumblr/top-model
I'll spot a few celebrities.
A stroll down Grafton Street will clearly result in a casual encounter with Bono and whoever is in town gigging or attending their premiere. Sure Tom Cruise might be in Toners, you just never know.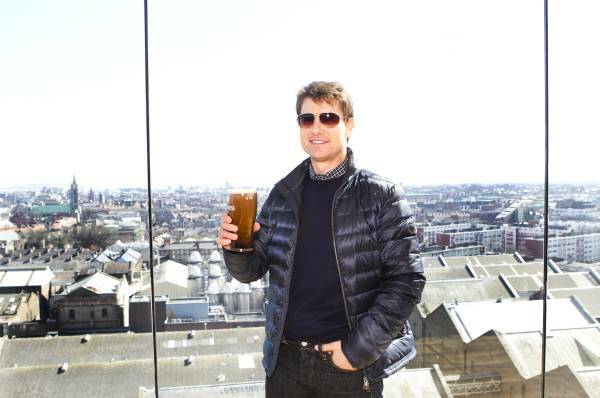 Photocall Ireland
Probably not, but you still might catch a glimpse of Jennifer Maguire trying on shoes in Arnotts or Anne Doyle getting her milk in Rathmines. The glamour.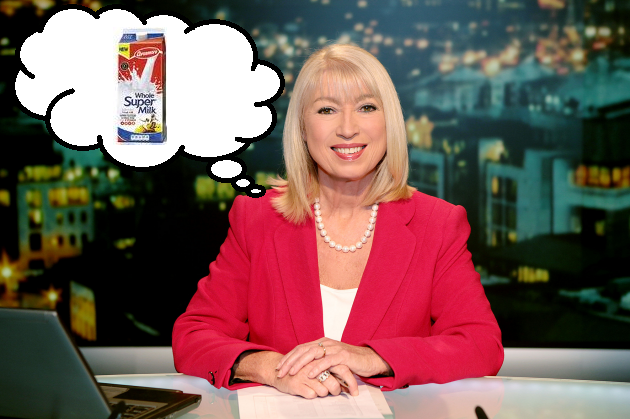 Photocall Ireland
The sense of community will be bigger.
You think every evening will be like an episode of Fair City. You'll have the comforts of a local, but it'll be buzzing on every night of the week. You'll mingle with the city folk and they'll accept you as one of their own cause you're 'mad craic' and pronounce things funny.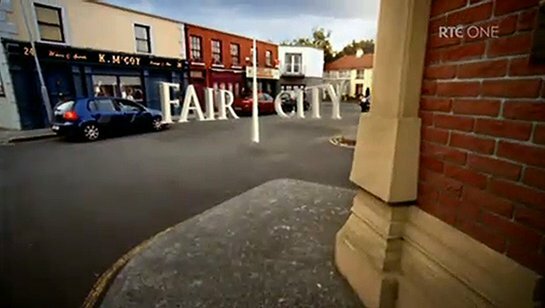 No, no one will know you and you'll keep changing pubs depending on the state you got in last time you visited. You'll end up in your county jersey in Coppers by the end of the night anyway, having failed to beg for a traditional country lock-in.
The streets are a bit dangerous.
You research the best places to live and those to avoid before you arrive in case you get entangled in a gangland scene that would put Love/Hate to shame.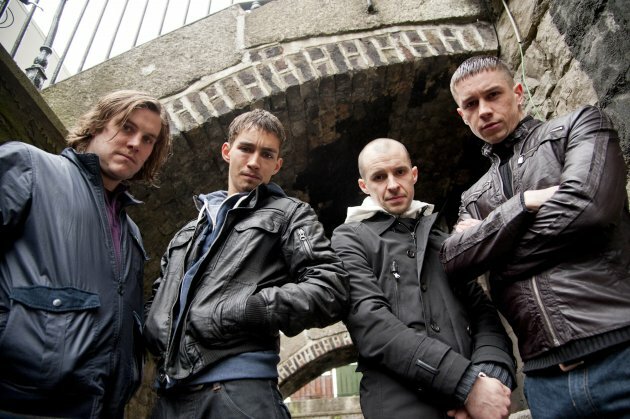 In reality, the biggest fright you'll get is when you find those receipts from Flannery's in your pockets the morning after.
Accommodation
You imagine it'll be like an episode of friends with your neighbours right there beside you as opposed to miles down the road. You'll quickly find a big spacious apartment on the Grand Canal Docks with flatmates you'll bond with for life.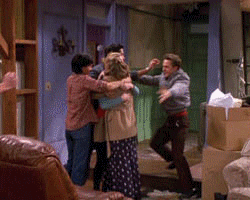 You probably won't say anything to your neighbours past an awkward 'hello' in the mornings. Your flatmates and you will probably be like ships passing in the night. Delightful.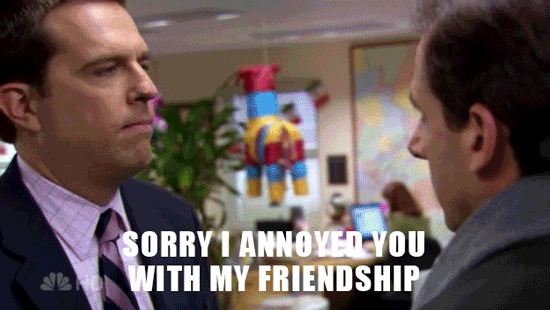 It doesn't matter though, you'll have a lovely view.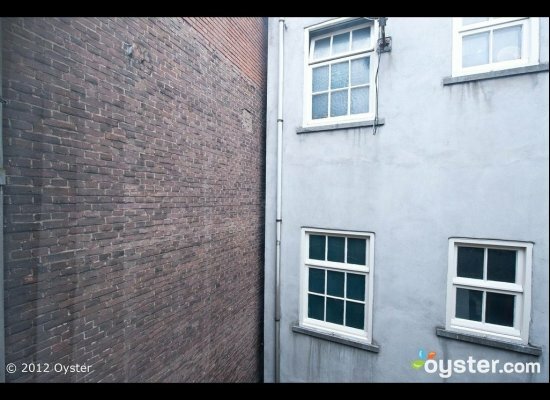 …well, don't worry, it's only temporary. You'll eventually settle down and move somewhere in the immediate suburbs.
Shutterstock
Everything will be expensive…
But won't you be getting paid a ton more?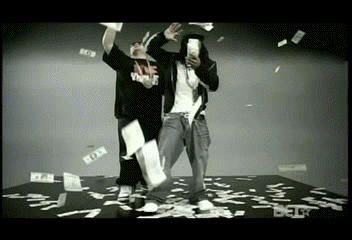 No. No you won't.
Tumblr/kyrauff
Plenty of shopping to be done.
Once you earn a bit, Dublin has a ton of shops from big chains, to independent boutiques. Amazing.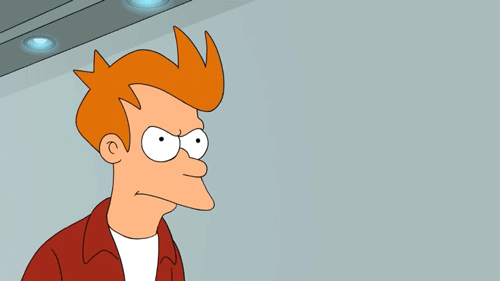 Nah, you'll end up in Penneys for hours and only spend a tenner. It's massive like.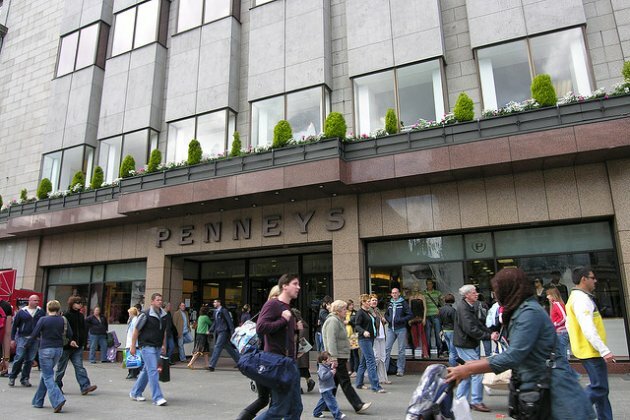 The public transport will be amazing.
Bus Eireann and irregular trains, be gone. In the city, you'll have an array of transport to choose from, including the infamous Nitelink–a cheap and inexpensive way to get home. It'll be great craic sure.
via Youtube
Wishful thinking, the fightlink will be used once and you'll take a week to recover.
But it's your chance to have a fresh start.
It's your chance to start over, you're free.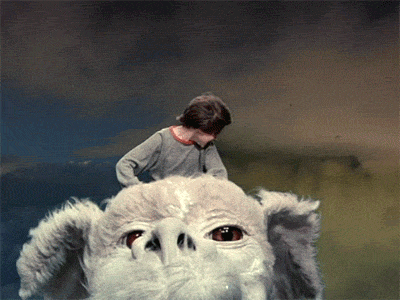 Sure, but you'll always bump into someone you know or someone who knows someone you know. Aisling from your secondary school will just happen to move onto the same floor as you and start in the same office. Bye bye branching out.
At least Molly Malone will always be nearby.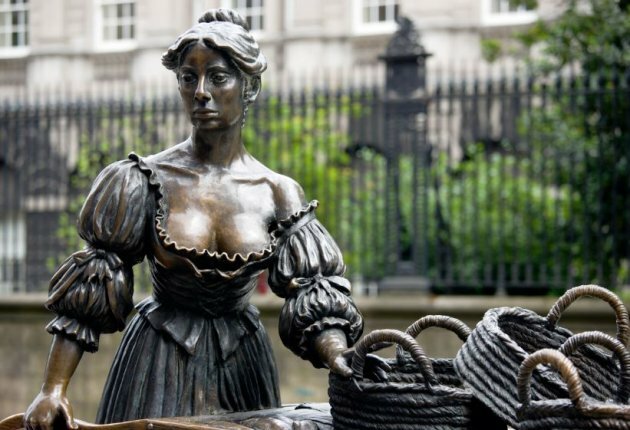 Paul Seheult/Eye Ubiquitous
Actually, hold on.
Dublin, you're lucky we love you.