GROWING UP, YOU probably became accustomed to hearing a lot of American foods referenced in TV/movies that had you scratching your head and generally thinking, "What is that?"
Fear not, because we're here to help.
1. Meatloaf
Source: Shutterstock
Aside from being the go-to dinner on American TV, meat loaf is basically ground beef, egg, breadcrumbs, onion and whatever else you have lying around that's formed into a loaf shape and served up. Bon appetit.
2. Twinkies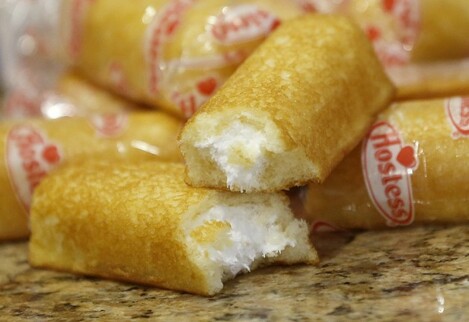 Source: AP/Press Association Images
A golden sponge cake filled with vanilla cream. (Fun fact: they were originally filled with banana cream until rationing during WW2 meant that they had to revert to vanilla filling.)
3. Pork rinds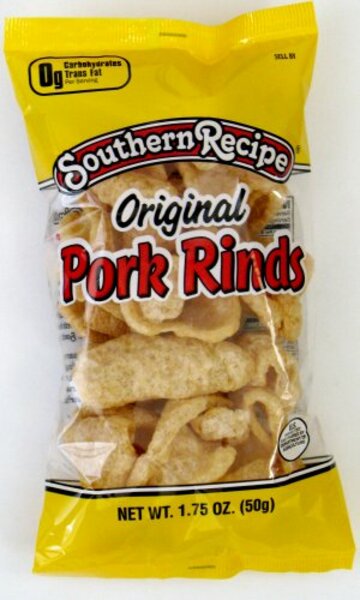 Source: blisstree
Pork rinds are a traditional southern snack. Perhaps you grew up thinking they were like Rancheros crisps?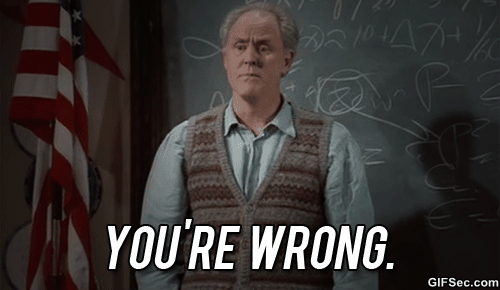 Source: gifsec
They're actually deep-fried pig skin. Yum.
4. Graham crackers
Source: Wikpedia
Graham Crackers are essentially the US equivalent of digestive biscuits: sweet, but ultimately a bit bland. Commonly used in baking recipes and to make the campfire stalwart S'mores. (Roasted marshmallow and chocolate between two graham crackers.)
Fun fact: they were originally conceived as a bland food eaten to combat and suppress sexual urges. No, really. 
5. Corn dogs
Source: Shutterstock
Corn dogs are hot dog sausages coated in sweet cornmeal batter. As you can imagine, they are incredibly healthy and are known for their life-extending properties.
LOL jk, it's basically a clogged artery on a stick.
6. Milk Duds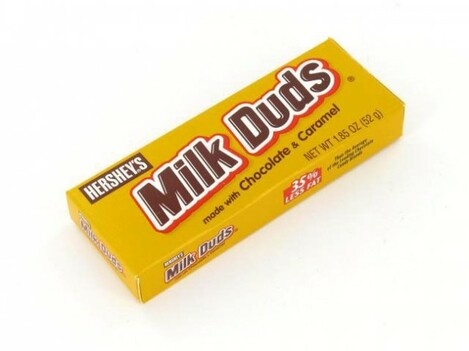 Source: Old Time Candy
Relatively unexciting when compared to other American sweets, Milk Duds are chocolate-covered caramels that are popular amongst cinemagoers.
( ¯\_(ツ)_/¯)
7. Sloppy Joe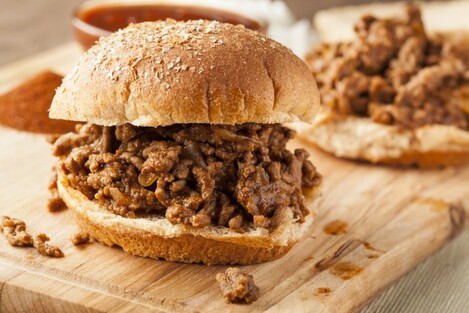 Source: Shutterstock
You may remember that sloppy joes played a pivotal role in It Takes Two, the classic Olsen Twins movie, but did you know that it's just mince meat served in a sandwich?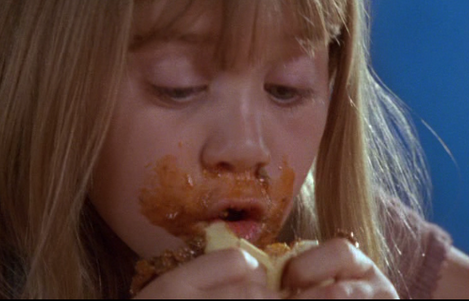 Source: armadillas/Wordpress
Mmmmm.
8. Candy corn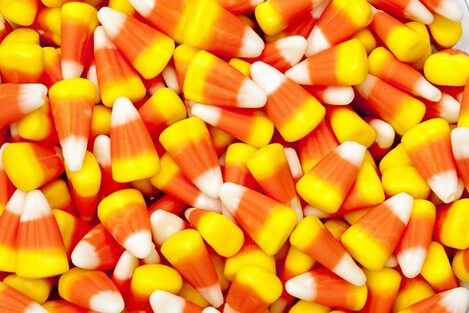 Source: Shutterstock
Candy corn is basically a sugar-flavoured sweet that is yellow, orange and white to represent the appearance of corn. Oh, did we mention that it tastes like sugar?
Bonus: Google reckons it tastes like crayons.

9. Tootsie Roll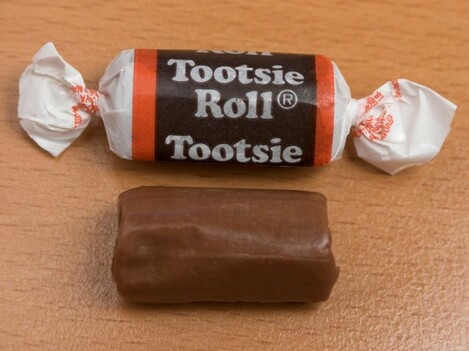 Source: Edublogs
Chewy chocolate-flavoured sweets with the consistency of caramel or taffy. No more, no less.
10. Lucky Charms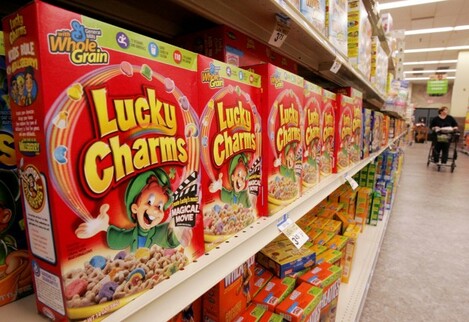 Source: AP/Press Association Images
Most Irish kids can probably relate to hearing about or seeing Lucky Charms on TV and being like: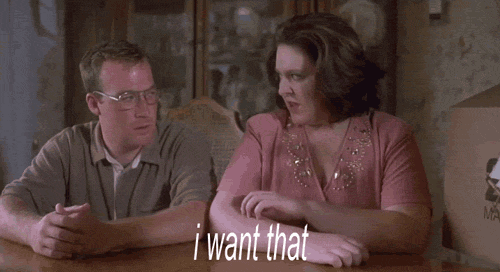 Source: thechive
But just what are they? Well, it's basically an oat cereal (think Cheerios) with multi-coloured marshmallows in the shape of  hearts, stars, clovers, horseshoes and more thrown in.
Magical.
11. Kraft Mac & Cheese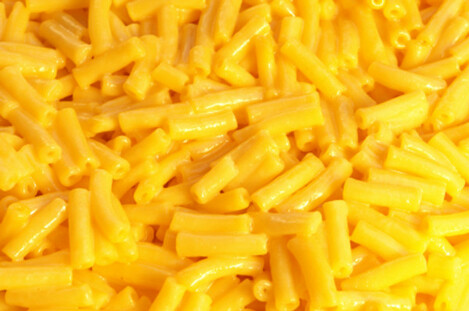 Source: alpha-phonics
A dietary staple if movies and television are to be believed, macaroni and cheese is basically pasta and cheese. The Kraft variety is arguably the most popular and comes in a box, with each box containing a few servings of pasta and powdered cheese sauce. (Yes, powdered.)
Kids love it.
Source: therooster