CHANCES ARE THE majority of you woke up this morning feeling a little tender.
Yes, it was well into the pm by the time you dragged yourself from your bed, another few hours before you were able to stomach a leftover turkey sandwich, and you probably have yet to even think about any type of skincare.
Look, we get it, it's not high on the list priorities when you can't even look at a pint glass never mind the contents that should be inside of it. 
But, chances are after a heavy one last night and a few weeks of regular after-work drinks, your skin could do with a bit of love.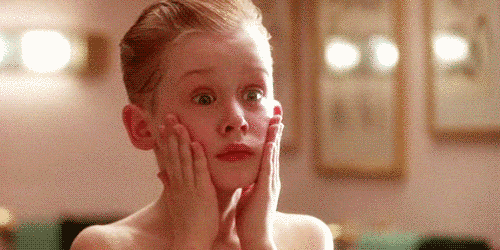 Hoofing the water into you will definitely work wonders. 
Not only will you be gasping for a pint of water, your skin will be too.
One of the main side effects alcohol has on our skin is dehydration and not only does it dry it out, it also makes it harder to rehydrate afterwards.
A few rounds can also cause dullness, puffiness and breakouts and to help remedy those problems, we have some great skincare products we can turn to. 
Here are six hangover hero products that will work wonders.  
1. Origins Drink Up Intensive Overnight Face Mask - €30 
This super hydrating mask not only works to introduce more moisture to the skin but also to prevent loss of hydration overnight. With orange peel wax, mango butter and apricot kernel oil all in the list of ingredients, it also smells gorgeous too.
2. Kiehls Rare Earth Pore Cleansing Masque - €28.50
After a night out, we often feel the potential for a nasty breakout brewing under the skin's surface. This deep cleaning mask helps eliminate surface impurities and toxins from the skin and helps skin appear fresher and pores appear smaller. Amazonian white clay, oatmeal and aloe vera are all jam-packed into this tub of goodness, ingredients your skin will thank you for.
No doubt you're looking a little tired and dull after a late one and this mask does exactly what it says on the tub. It deeply cleanses impurities and acts as a gentle scrub to rid any dry or flakey skin. And the smell will help perk you up too - win, win!
4. Glamglow Bubblesheet Mask - €9.68
If you like to feel your masks at work, this is the one for you. The gentle tingling will help invigorate your skin while the charcoal and green tea are at work. It also works to remove dirt, excess oil and makeup from the skin so perfect for those mornings you wake up with last night's makeup still on.
5. Penneys Vitamin E Eye Patches - €1.50
Cheap and cheerful – these eye patches from Penneys help reduce the puffiness that is a dead giveaway you were out till the early hours last night. With 15 treatments included, these should carry you right through the festive season.
6. Dr Jart Rubber Mask Hydration Lover - €10.50
This two-step mask first works to deeply hydrate the skin. Applying the active ingredients to the skin first, the rubber mask helps seal in the intensive treatment encouraging it to penetrate deep into the skin. This one requires patience with the instructions recommending we leave it on for at least 30 minutes.
7. Charlotte Tilbury Overnight Bronze and Glow Mask - €48
Legendary makeup artist Charlotte Tilbury calls this the 'secret to dream skin'. The mask helps create a natural, all-over bronzed glow. With blackcurrant seed oil, it also works to condition the skin while the oat kernel extracts help reduce redness and puffiness. You might be scrubbing off last night's tan but this mask will help keeping your skin looking bronzed without feeling like you've makeup on.
DailyEdge is on Instagram!