Welcome to Skin Deep with Louise McSharry, my opportunity to put years of obsessing over beauty products and techniques to good use. I won't tell you something is good if it's not. I won't recommend products I haven't actually tried. As the magical sitar in Moulin Rouge said, I only speak the truth.
New skincare products come on the market with somewhat alarming frequency these days. No sooner have you gotten your head around retinol than magnesium is suddenly the absolute essential skincare ingredient. You finally decide to incorporate a facial spritz into your routine, when suddenly everyone's talking about charcoal masks. It can be hard to keep up, no doubt about it.
Over the last couple of years, facial oils have become big business, and with them came confusion. Why would you want to put oil on your face when oily skin is a bad thing?
Do you need to spend forty euro on one when some people are suggesting that Olive Oil will have the same effect? What's even the bleedin' point of them? Today, I'm going to get to the bottom of these questions, starting with the bleedin' point of them.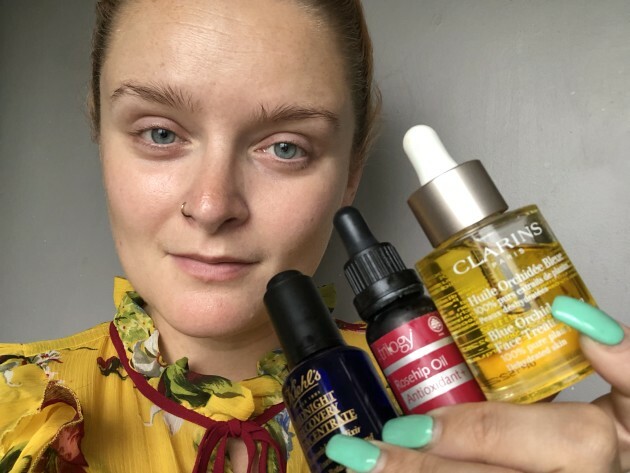 Facial oils come in many formulas and therefore play many roles. Having said that, the main reason most people use facial oils is to assist with hydration. A good facial oil will act as a barrier, protecting the skin from pollution and preventing its natural hydration from escaping.
As we age our skin becomes less and less hydrated, so we want to hang on to as much moisture as we can to avoid looking like the haggard old carcasses we are swiftly becoming (too harsh?). Depending on the ingredients, facial oils can also brighten the skin by combatting dullness, combat signs of ageing via anti-oxidants, and assist with makeup application by creating a smooth and consistent canvas.
It's worth paying attention to the aforementioned ingredients, too, because some different types of oils perform in different ways. Some have larger molecules, which make them harder to absorb, but excellent protective barriers. For example, you absolutely can use oils you often find in the kitchen (Olive Oil, Coconut Oil) on your face, but as they are molecularly larger than specially formulated facial oils they are more likely to sit on top of the skin and potentially block pores.
It's also worth noting that most facial oils include specially selected combinations of oil types with particular benefiits. Some oils act as an astringent (Tea Tree Oil), while others are anti-bacterial (Marula Oil) or have anti-ageing benefits (Hazelnut Oil). Clarins' Blue Orchid Face Treatment Oil has a devoted following due to its combination of Rosewood, Patchouli, Blue Orchid and Hazelnut oils, and I have to say I've joined that crew since I started using it about a month ago. It leaves skin almost bouncy and hydrated, and while I'm not quite at the point of calling it 'magical' as some of it's fans do, it's quickly become one of my favourite elements of my skincare routine.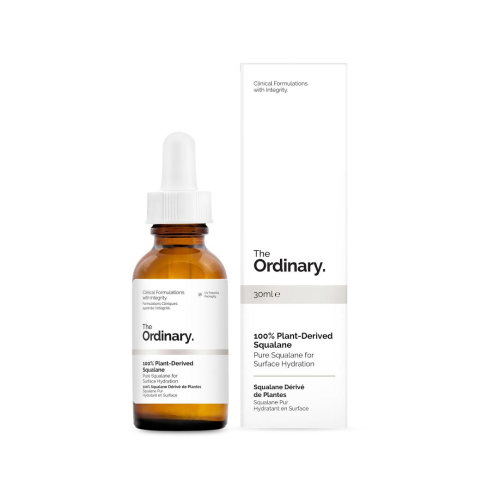 If you have oily skin, the idea of putting more oil on may seem counterintuitive, but actually experts say that facial oil can be massive helpful for you too.
All of our skins oil output needs to be balanced – some of us have too much and some of us don't have enough. Facial oils can actually have a really positive impact on balancing that production, and make oily skin less oily in a bad way, and more hydrated in a good way. Light oils are the oily person's friend, as they're absorbed quickly and won't leave a greasy surface. Most daytime facial oils fit this bill, but The Ordinary's Squalane and Clinique's Turnaround Comfort Oil are particularly appropriate.
So, when do you put this stuff on and how? Unfortunately, there is some dischord around where facial oils come in your routine.
Some experts suggest that they should be applied before moisturiser, but after serum, in order to ensure that they are properly absorbed, while other suggest they should be applied last, in order to act as a protectant and maximise the benefits of your moisturiser.
To be honest, I'm not sure which is best, but what I have found myself doing is applying it last at nighttime (I often skip a night cream entirely when I use Pestle and Mortar's Superstar Retinol Oil), and before my moisturiser in the morning (usually the aforementioned Clarins Blue Orchid Face Treatment Oil or Trilogy's Organic Rosehip Oil) . Somehow it makes more sense to me that at night I should hold in all the product I've just lashed on, while in the morning I want the nourishing ingredients of the oil to sink right into the skin.
As with every other piece of advice I give in this column, it's really about experimenting and figuring out what you find feels best.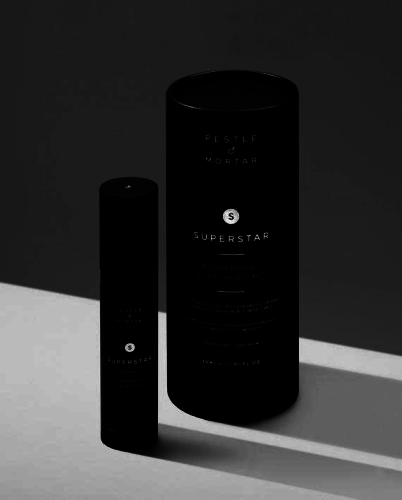 Whenever you decide to apply it, a gentle method is best. Put the oil onto your clean hands first, before warming it up between your palms and patting it onto your face, essentially pressing it into your skin.
This way, you ensure an even distribution of the product and avoid over-oiling certain sections of the face. If all of this discussion of how and when to apply seems like a load of faff, you can also add the oil into your moisturiser and apply it as usual. What do I always say? Do you babes. Now go forth and oil with glee!
New Product
Kat Von D is never seen without eyeliner, so it's appropriate that she has created one which many consider the holy grail. Since the launch of her cosmetics line, Tattoo Liner has become a firm favourite with fans. Now, she's added three new liners to her offering. Dagger Liner "features a first-of-its-kind angled brush tip, cut at a 30-degree edge for built-in straight lines," Ink Well Matte Liner is 'matter-than-matte' and promises 24-hour, smudge-proof wear, but it's Lash Liner I'm most interested in. Formulated specifically for the waterline, this gal promises highly pigmented formula which lasts in a notoriously difficult spot. I can't wait to try it.
Want to get a notification every week when Skin Deep is published? Of course you do! Just send us a WhatsApp saying 'Skin Deep' to 083 8120901, and add our number to your contacts as DailyEdge. (If you don't add us, we can't message you :( ) We'll never spam you or share your personal details with anyone, and you can unsubscribe at any time. 
DailyEdge is on Instagram!