CW: spoiler alerts inside
MARY QUEEN OF Scots, starring our national treasure Saoirse Ronan as the titular Queen and Margot Robbie as her first cousin Queen Elizabeth I, finally gets released today in Ireland.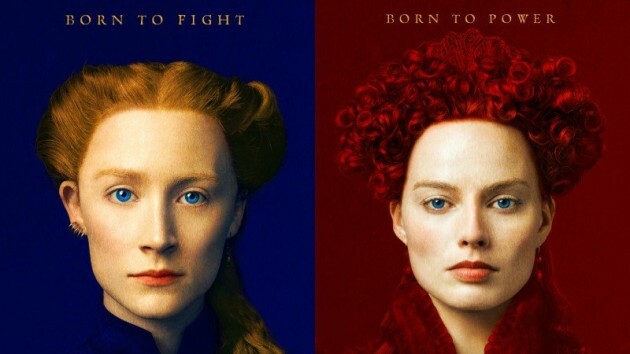 Universal Pictures Universal Pictures
However, the film has been hit with some criticisms for being historically inaccurate with particular ire being given to the fact that Mary Queen of Scots and Elizabeth I of England never actually met in real life.
Yeah, but it wouldn't make for a very good movie if their paths never crossed, would it?
So if you are looking for some historically accurate facts, here are eight interesting tidbits about the tumultuous life of Mary Stuart, Queen of Scots.
1.  Mary's early life was an indicator of how dramatic her whole life was going to be.
Mary's father, King James V of Scotland, died when she was just six days old, and as his only surviving legitimate child, little Mary acceded to the throne. 
Giphy Giphy
2. The drama continued with two engagements in five years.
Aged six months Mary was betrothed to her first-cousin-once-removed Prince Edward (later Edward VI of England), who was King Henry VIII's only son and a half-brother of Queen Elizabeth I. The marriage treaty was later broken off as Scottish Lords wanted an alliance with a fellow Catholic country.
At the age of five Mary was again engaged to be married, this time to the French King's eldest son.
Wikipedia Wikipedia
Mary officially married the Dauphin Francis (later Francis II of France) in 1558 when she was fifteen years old.  
3.  The Leona MaGuire of her day?
Mary was a keen golfer and is noted as the first female in history to play the sport. St. Andrews Links in Scotland, the oldest and arguably the most famous golf courses in the world, was built during her reign.  
4.  She was married three times.
After Francis, she was married to her cousin Lord Darnley, with whom she had her only son James.
Mary Queen of Scots with Lord Darnley Mary Queen of Scots with Lord Darnley
After Lord Darnley was killed in mysterious circumstances, she married the Earl of Bothwell.
5. Mary Saint of Scots?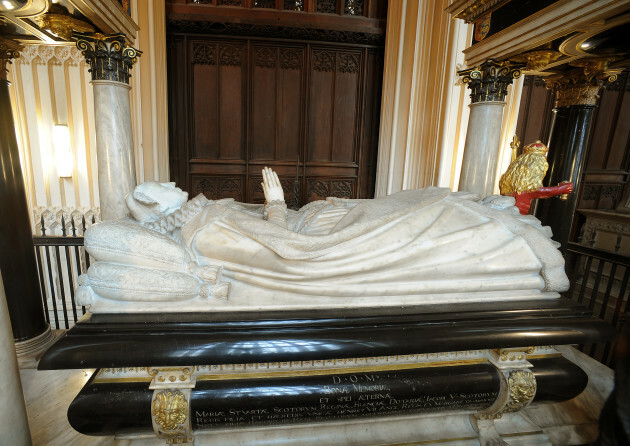 John Stillwell John Stillwell
There's been multiple attempts to make Mary a Saint, but the doubt over whether she had any involvement in her second husband's death (murder?) has always put a spanner in the works.
6. She was exceptionally tall.
Mary stood at 5'11 (180cm), which is tall even by today's standards where the average western European woman is 5'4 (162cm). The average height of women during Mary's lifetime is estimated to be less than 5'1 (153cm).
7. An unusual skincare regime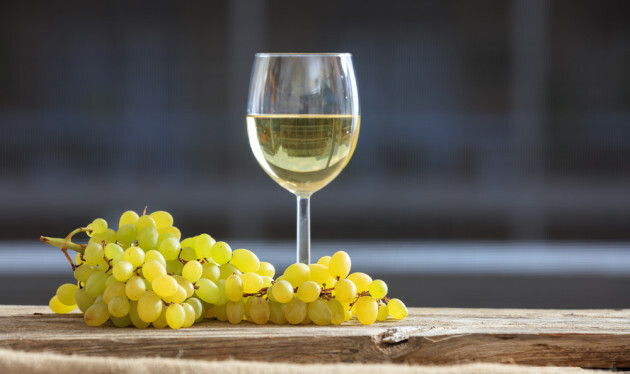 Shutterstock / rawf8 Shutterstock / rawf8 / rawf8
Mary used white wine to wash her face as it reputedly helped maintain her alabaster complexion. Skin as white as snow was seen as beautiful because it was associated with being wealthy: if you toiled in the fields, you would tanned.   
8. Her surname was changed because there was a 'W' in it.
Mary's full name was Mary Stewart but when she was living in France this was changed to Stuart the French would have had difficulty pronouncing it given that there is now 'W' in the French language.
When Mary returned to Scotland after her French husband's death she kept the French spelling of her name. Mary's son James eventually became King of England, uniting the thrones of England and Scotland, and created the Stuart dynasty which ruled the Kingdoms from 1603 to 1714. 
DailyEdge is on Instagram!