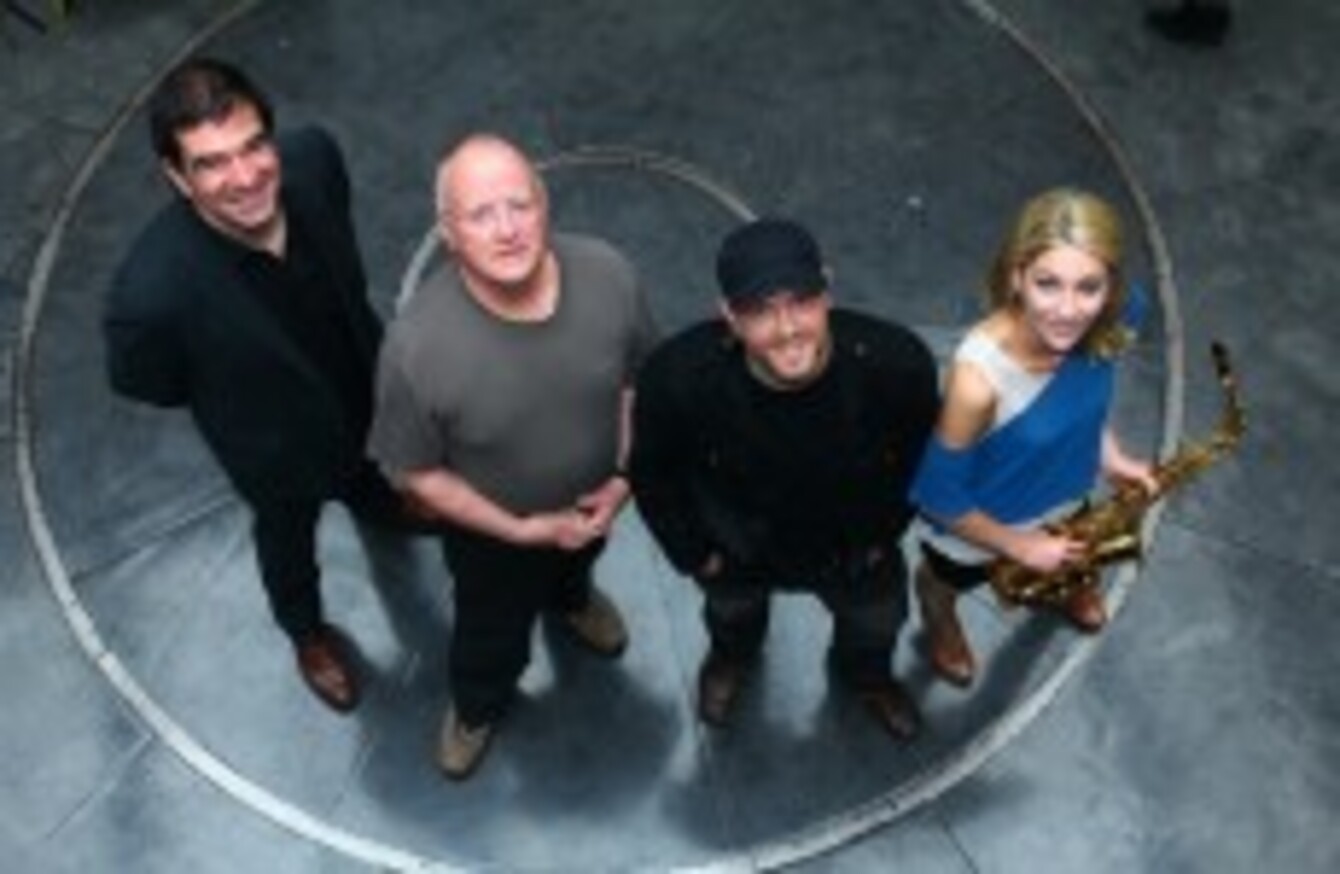 Fiachna Ó Braonáin, Christy Moore, Ryan Sheridan and Jacqui Carroll at the launch of the prize in Dublin's Temple Bar
Image: RTE Press Office
Fiachna Ó Braonáin, Christy Moore, Ryan Sheridan and Jacqui Carroll at the launch of the prize in Dublin's Temple Bar
Image: RTE Press Office
GOT SOME SKILLS on your musical instrument of choice? Think you've got what it takes to make it big?
The second annual RAAP/RTE Breakthrough Bursary competition has just been launched and is looking to find the best of Ireland's emerging musicians.
The nationwide music performance competition will see €24,500 in prize money awarded to the winners, along with guaranteed air play on RTE's radio stations. The winners of each of the four categories receive a €5,000 bursary to go towards furthering their musical career with nine runner-up prizes of €500 also to be awarded.
The competition is divided into four categories to cover a broad mixture of musical genres and to give musicians from every discipline a chance of winning.
Artists including Christy Moore, Fionn Regan, Aslan, Cathy Davey, Ryan Sheridan, and Fiachna Ó Braonáin of the Hothouse Flowers have all pledged their support for the competition.
Last year's winners of the inaugural bursary were The Fallen Drakes (who won the Rock/Pop/Dance category), Sharon Carty (Classical/Jazz), FullSet (Traditional Irish/Folk) and Alice Jago (Country/Roots/Bluegrass).
Submissions will be judged by a large panel from the music industry, including Mary Black, Rick O'Shea, Niall Byrne of Nialler9.com, Cormac Battle and Paul Walsh of RoySeven.
Musicians have until 4pm on Thursday 9 August to submit their entries online. The shortlist from each category will be released on 14 September with the ultimate winners to be announced at a gala concert on 20 September.