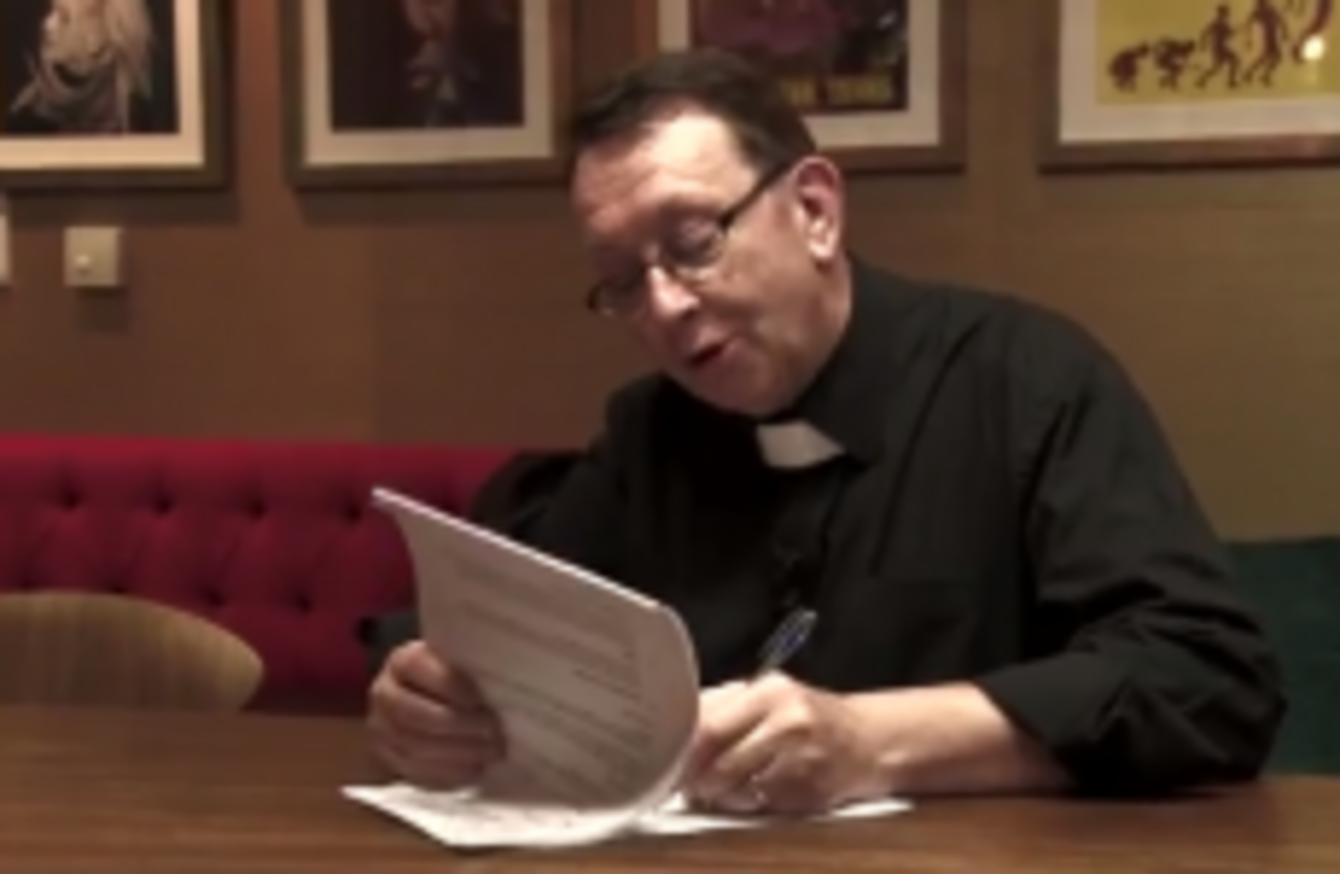 HALLELUJAH, SOMEONE HAS snapped him up. Singing priest sensation Father Ray Kelly shot to fame in April this year when a YouTube video of him singing the Leonard Cohen classic Hallelujah at a wedding went viral, receiving over 36 million views to date.
The Oldcastle parish priest from Tyrrellspass is now set for a bigger stardom, having announced today that he signed a record deal with Universal Music Ireland. A video posted to their Facebook today confirmed the news, and shows the priest signing his contract at the label's headquarters in London.
Source: Father Ray/YouTube
Father Kelly had previously claimed he was in talks with both Sony and Universal who were at war to snap him up.
Now that he's found a home, he hopes his music will be a "mixture of gospel and spiritual music" which he plans to bring to a "world stage".
According to the Irish Mirror, Kelly is hoping to get his first album out by Christmas, and has already started writing original songs and planning some concerts in Ireland and abroad.
He previously told The Irish Independent that he wouldn't sign any contracts unless he was satisfied they wouldn't interfere with his commitments to his role as a priest, a role he celebrated 25 years of in June.